Magic Eden Defends Launch of MetaShield, a Controversial Royalty Enforcement Tool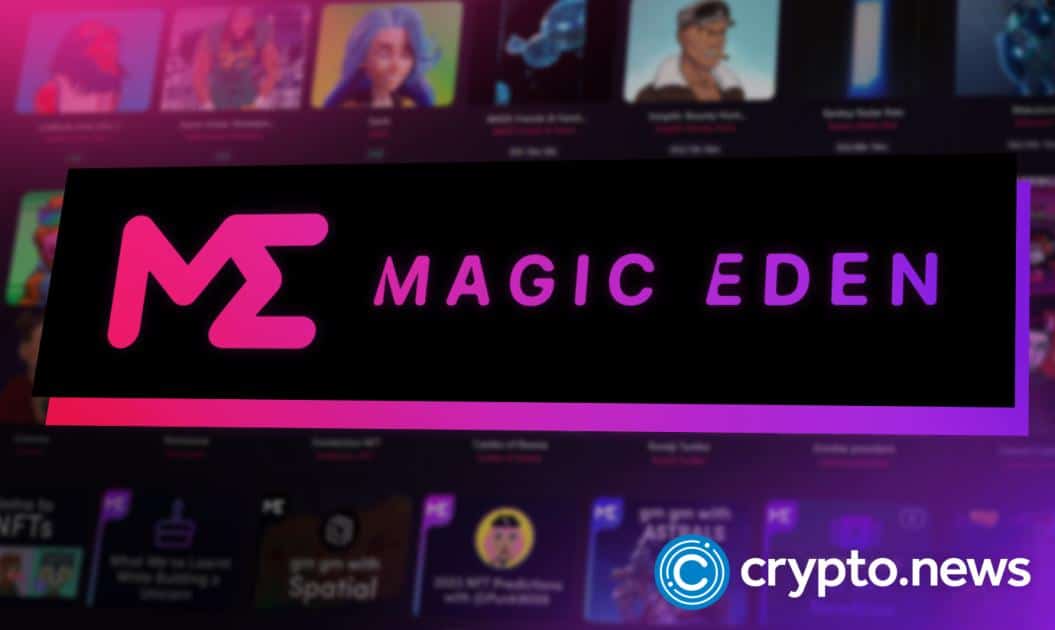 Magic Eden, the leading NFT marketplace on Solana, has fended off community backlash following the release of MetaShield, a new enforcement tool designed to deter NFT buyers who circumvent creator royalties.
Magic Eden Defends NFT Royalty Enforcement Tool
Following its September 12 introduction, MetaShield, which was reportedly launched in collaboration with NFT marketplace and aggregator Coral Cube, received mixed reactions from the NFT community, who were split on whether NFT marketplaces should defend creator rights or reduce royalty fees to make NFTs more affordable for collectors.
Magic Eden defended its new tool in an eight-part Twitter thread on Wednesday, stressing that "custom" royalty marketplaces are punishing some of the "hardest working creators today."
The new tool was launched just a few weeks after NFT marketplace X2Y2 unveiled a new feature that enables buyers to choose whether or not to pay a royalty fee when purchasing an NFT, and if so, how much.
Magic Eden addressed the matter in its most recent thread, stressing that MetaShield was designed to support creators rather than punish buyers.
"Most people recognize that zero royalty marketplaces for all creators shouldn't become the ecosystem norm," argued Magic Eden:
"What we do is an experiment, collaborate, and ship. MetaShield might not be perfect, but it provides an option to creators in this debate."
The NFT marketplace further confirmed that it will not assume control of NFTs and that the royalty enforcement tool will not be used to punish buyers.
MetaShield was developed to enable creators to "track Solana NFTs listed with custom royalties" and "take action where they see fit" to safeguard their brand, according to Magic Eden.
According to the Magic Eden website, NFT creators are provided "Editor" rights to protect the NFT, which allows them to change the royalty, add a watermark, or blur the image. The Editor can restore the NFT to its original state once the debt has been paid.
MetaShield Launch Drew Mixed Reactions
The community's initial reactions to the release of Magic Eden's MetaShield were split.
One Twitter user said that the implementation of MetaShield centralized the Magic Eden NFT marketplace even more, while another argued that no one would mint NFTs if the creators employed MetaShield.
Another Twitter user expressed concern that innocent buyers will be punished since their recently purchased NFT would be shielded, stating:
"The biggest concern I have is that this punishes the buyer — someone who might not know they purchased incorrectly. After a certain period of time, the NFT will all of a sudden be 'shielded.' This will lead to an experience where they need to pay a lot more."
Nonetheless, many have applauded Magic Eden for "protecting" NFT creators.
Not all NFT marketplaces have supported Magic Eden. Sudoswap decided not to use the royalty fee model in order to make their NFT platform more buyer-friendly by merely imposing standard platform fees.