Magic Eden integrates with Polygon to skyrocket new gaming era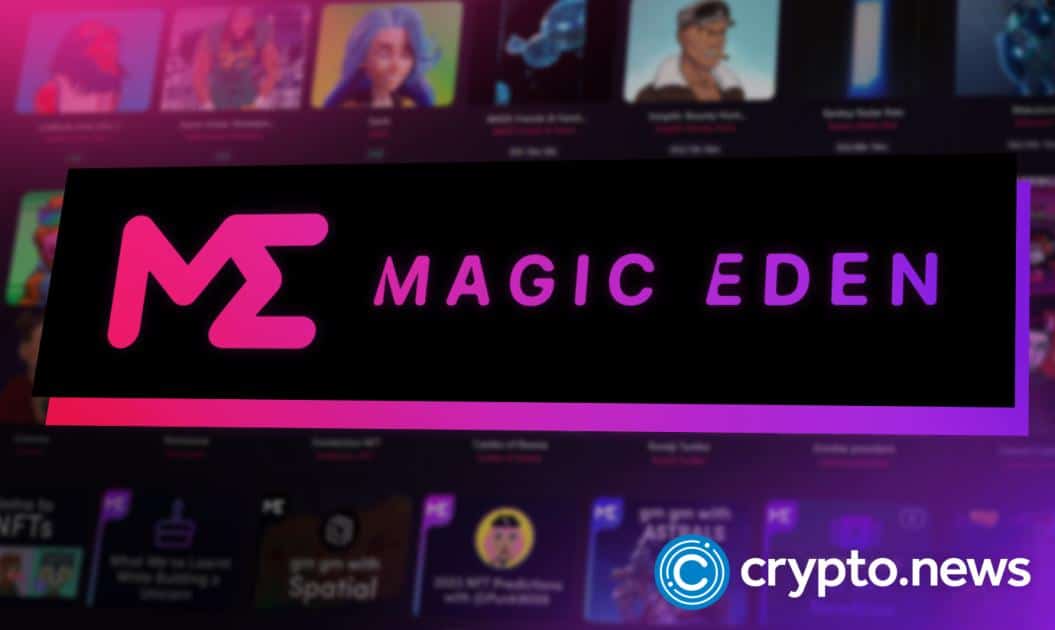 A leading cross-chain NFT marketplace, Magic Eden, is teaming up with Polygon network to accelerate blockchain-based games development, bringing the next billion users to the metaverse.
Blockchain-based gaming about to hit the next level!
Polygon recently announced on its platform today, 22 November 2022, that Magic Eden is integrating with the Polygon network to facilitate the development of exciting blockchain-based games and global brands entering Web3 to bring the next billion users to the metaverse.
Due to this partnership, Magic Eden can work closely with strategic intellectual property owners, world-class game developers, and emerging creators. This means more doors of opportunity for Magic Eden.
The collaboration has already brought key partnerships to Magic Eden, with game development giants BORA by Kakao Games, IntellaX, nay, Boomland, Block Games, Planet Mojo, and Taunt Battleworld ready to debut on its Polygon Launchpad coming out in December.
While Magic Eden benefits from these partners, these games will also benefit from Magic Eden's industry-leading distribution and marketing, including project or concept positioning, pre-launch timeline planning, and connections to Web3 communities, with means a win-win for all.
Polygon network is home to tens of thousands of decentralized apps and over 174.9 million unique user addresses. The vibrant ecosystem includes some of the biggest projects in Web3, such as Aave, OpenSea and Uniswap v3, and major global enterprises like Robinhood, Stripe and Adobe.
"Our expansion to Polygon is really exciting for two reasons: first, we've always envisioned a cross-chain future for Magic Eden, and this brings us closer to uniting a broader audience who love NFTs," stated Co-Founder and COO of Magic Eden, Zhuoxun Yin.
"Second, given Polygon's popularity amongst game developers as a low-cost EVM-compatible chain, integrating Polygon will continue to cement Magic Eden as the go-to Web3 gaming platform. Game developers will now have the greatest optionality on Magic Eden; we can invest, launch collections, power in-game activity and drive user acquisition for developers building on Polygon with Magic Eden."
MATIC-compatible NFT marketplace launches NFT trading to Nextness
Founded in September 2021, Magic Eden has emerged as a leading destination for NFT discovery, ownership, and expression, with over $2.3 billion in secondary trading volume and more than 20,000 NFTs traded daily.
After announcing Ethereum support in August, Magic Eden has released cross-chain compatible tools, including a Drop Calendar, Launchpad, and an audience targeting tool – Magic Eden List. The company will extend many of these features, like the Magic Eden's Polygon Launchpad, soon to be live, to the Polygon community.
When Magic Eden's Polygon Launchpad is live, a MATIC-compatible NFT marketplace will follow. This marketplace will respect royalties while exploring other innovative ways to support alternative streams of creator monetization.
Thereafter, Magic Eden will be rolling out additional Polygon support for NFTs, including Magic Eden List (an audience targeting and allowlist tool), Drop Calendar, and analytics which will improve NFT discovery and trading.
With Polygon's low fees, high transaction speeds, and compatibility with the Ethereum Virtual Machine, NFT trading will be a seamless experience at the core of the efficient game design.
Magic Eden is joining some of the biggest blockchain gaming projects and publishers already building on the network, including Ubisoft, Atari, Animoca, Decentraland, Somnium Space, and The Sandbox.
"We have seen NFTs reach a cultural inflection point across chains and are excited to further support that with our Polygon integration," said Jack Lu, Co-Founder and CEO of Magic Eden.