Maker (MKR) Spikes by 61% due to Whale Activity Reaching All-Time High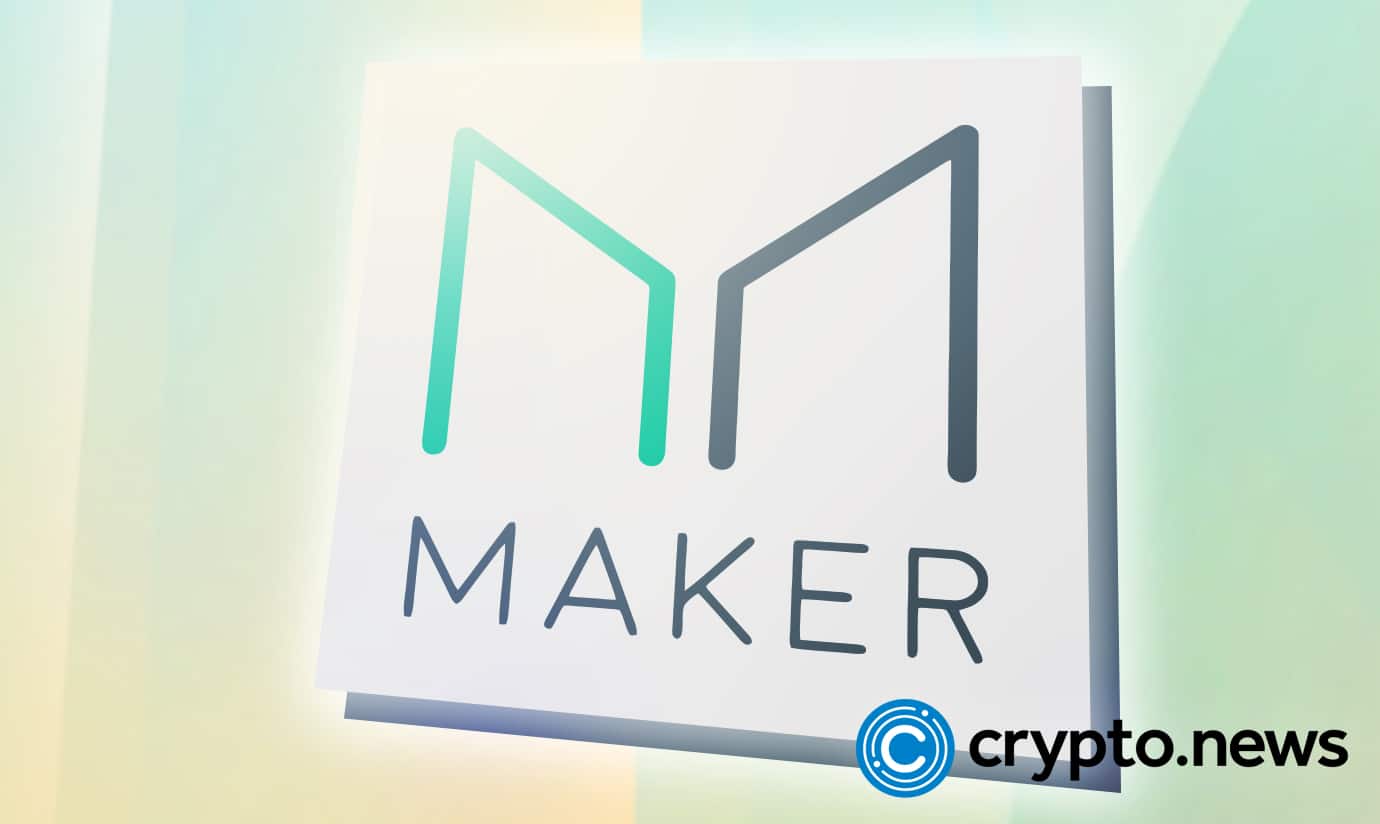 Maker's MKR has risen by over 61 percent, according to Santiment feed, as the overall crypto market dips further. Sentiment on Twitter reported that the significant hike could be attributed to a recent spike in whale transactions propelling the asset by over 21% in a week and +18% in only one day.
MKR May Outbid other Altcoins
Maker (MKR) is the MakerDAO and Maker Protocol's governance token, allowing users to issue and control the DAI stablecoin.
MKR is presently trading for $1,597.10 on CoinMarketCap, representing a price increase of 7.46% in the last 24 hours after reversing some of its earlier gains. MKR, the coin that feeds the construction of UST's most significant competitor, DAI, increases as Terra UST continues to fall.
"In our Daily Active Addresses vs. Price Divergence model today, $MKR appears to be generating a strong bullish divergence," Santiment tweeted. "MakerDAO's network indicates a high volume of unique addresses transacting, which often leads to a price spike with some sustained life."

"When altcoins heat up, we're positive that $MKR is a strong asset to keep a close eye on," the business noted. "Watch to see if this divergence persists in the days and weeks ahead."
Will Maker Sustain this Spike?
MakerDao's total value locked has been declining since the beginning of the year, despite being the largest liquidity source in the DeFi industry. Last week, the figure fell by another 9%, indicating that customers were increasingly wary of staking funds amid market concerns. A weakening TVL was not optimal for organic growth because the Maker token derives its value from its role in governance on the MakerDao platform.
Maker's overall structure, however, remained negative, and if the price fails to hold above $800, the floodgates could open for additional losses next week.
The altcoin's greatest support was around $480, the same level it soared 300 percent two years ago. There were few near-term supports to rely on, except for the $800 level, which hasn't been challenged since 2020.
As a result, another Bitcoin correction might put MAKER in a bind. If it closes below $800, the floodgates will open, allowing a return below $480. The move reflects a further 70% drop from MAKER's press-time level.
On the bright side, $420 appears to be a strong purchase zone, and long-term investors may be able to keep Maker from a complete chart blowout.
A broad review of the network did not paint a very encouraging image. Even after the price surge, most on-chain signals remained bearish, according to InotTheBlock. In other words, the findings suggested that Maker's daily increase was linked to broader market action rather than optimistic internals.
Maker was ready to record two consecutive green candles at the beginning of May. The price had gained another 8% from yesterday at press time, bringing its daily gains to 27 percent. In retrospect, MAKER's short-term prospects looked promising. However, this did not appear to be enough to overcome a bigger bearish structure.