Maker tokens worth over $8m transferred from Binance to unknown wallet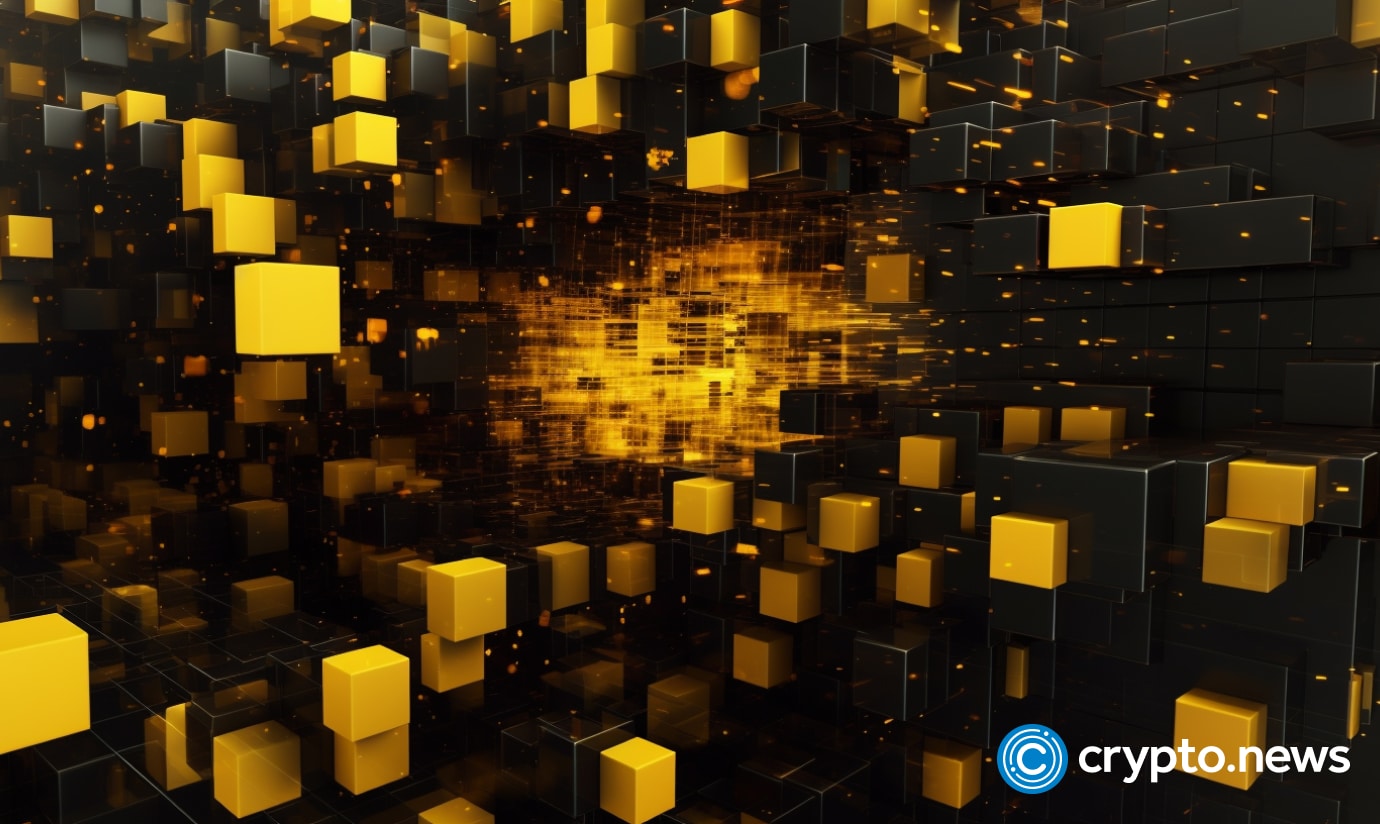 A transfer of 6,000 Maker (MKR) tokens, valued at more than $8.4 million, has been moved from the Binance cryptocurrency exchange to an unknown wallet. 
Crypto whales accumulate MakerDAO
On Oct. 15, a transfer of 6,000 Maker tokens — equivalent to $8,486,455 — occurred, according to Whale Alertas. The tokens were moved from Binance, one of the leading cryptocurrency exchanges, to an unidentified wallet shrouded in mystery.
In recent months, data regarding Maker has shown a series of notable deposits, swaps, and accumulations conducted by prominent players in the cryptocurrency space. 
Among them is MakerDAO's co-founder, Rune Christensen, who has been making waves with his strategic moves.
Rune Christensen acquired 1,613 MKR by swapping a substantial 1.61 million DAI at an average price of $998.2 per MKR. He also removed 300.7 MKR and 305.8K DAI from the Uniswap liquidity pool, signaling a calculated shift in his holdings.
 Revamping the Maker protocol
In May, Justin Sun, the founder of the Tron network and a crypto investor, transferred MKR tokens worth $4.3 million to Binance. Blockchain data reveals that a wallet connected to Sun initiated a transaction involving 6,802 MKR tokens at a price of $633.96 per token. This substantial movement of MKR tokens adds another layer of intrigue to the larger crypto landscape.
Christensen has put forward a proposal where he suggests reimagining the Maker protocol on a new blockchain, forked from Solana. 
This ambitious move is part of Maker's "Endgame" plan, aimed at enhancing efficiency, resilience, and participation. However, Christensen acknowledges that this transition would be a long-term endeavor, spanning at least three years.
Christensen's choice of Solana is guided by several advantages that the blockchain offers. Firstly, Solana boasts a highly optimized technical codebase designed for operating a single blockchain efficiently.
Secondly, it has demonstrated resilience even after significant incidents, such as the FTX crash, highlighting its long-term potential. Finally, Solana's adaptability for app chains, exemplified by its implementation in the Pyth network, makes it an attractive option for Maker's future.
Maker (MKR) price action
Notably, the price of Maker has experienced an 18.6% increase in the past 30 days. MKR is currently hovering at around $1,440, per data from CoinGecko.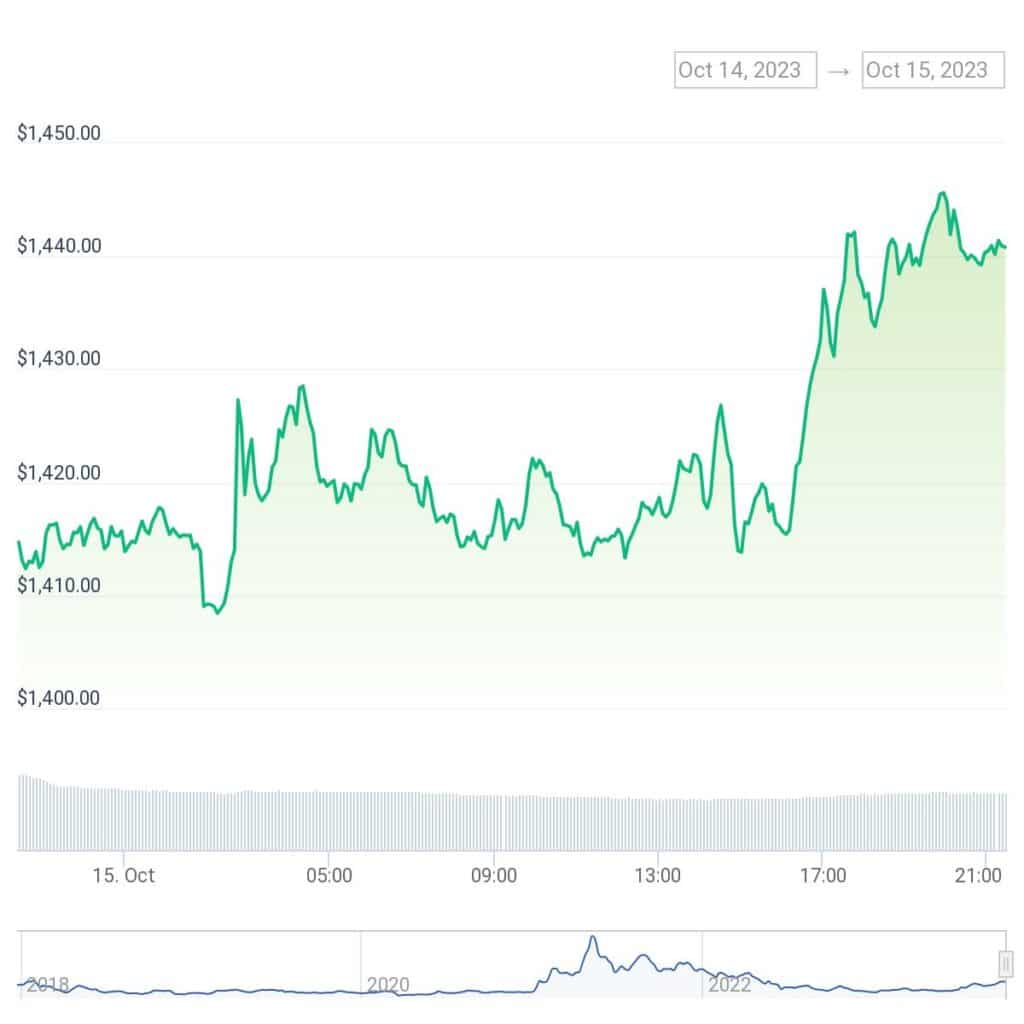 The token has a strong support level at $1,350 and resistance at $1,600. Additionally, the RSI weekly value stands at 74, indicating robust investor sentiment in MKR at the moment.