MakerDAO Now Has Over $1 Billion In Total Value Locked, 27% DeFi Market Dominance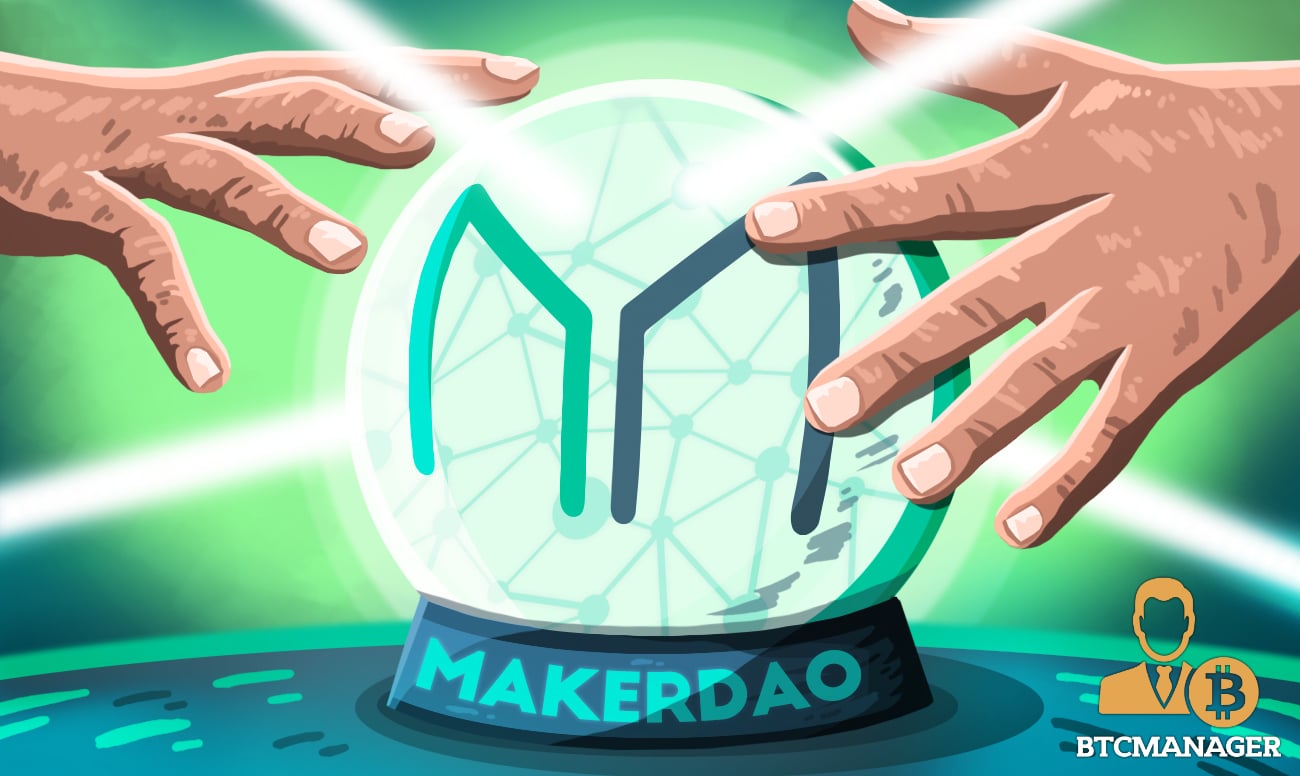 Leading non-custodial decentralized lending protocol MakerDAO has added another feather to its cap by becoming the first DeFi protocol to hit $1 billion in total value locked (TVL). This, according to data from DeFi Pulse.
MakerDAO Becomes DeFi Unicorn
At the time of writing, assets worth more than $1 billion are locked in the MakerDAO lending protocol making it the leading DeFi platform by a considerable margin. MakerDAO currently accounts for 27.62% of the entire DeFi market according to data from DeFi Pulse.
In terms of TVL, MakerDAO is followed by Compound and Synthetix with $764 million and $423 million, respectively. Other DeFi protocols that make up the top ten include Aave, Balancer, Uniswap, and Curv Finance, among others.
The exponential surge in the value of assets locked in DeFi protocols could be attributed to multiple factors, the latest of them being the steep surge in the price of ether (ETH).
Data from CoinGecko shows the native digital token of the Ethereum blockchain has risen by almost 36% in the past week. Ether can be expected to continue a similar upward trajectory for the coming few days as people await the launch of the final ETH 2.0. testnet on August 4.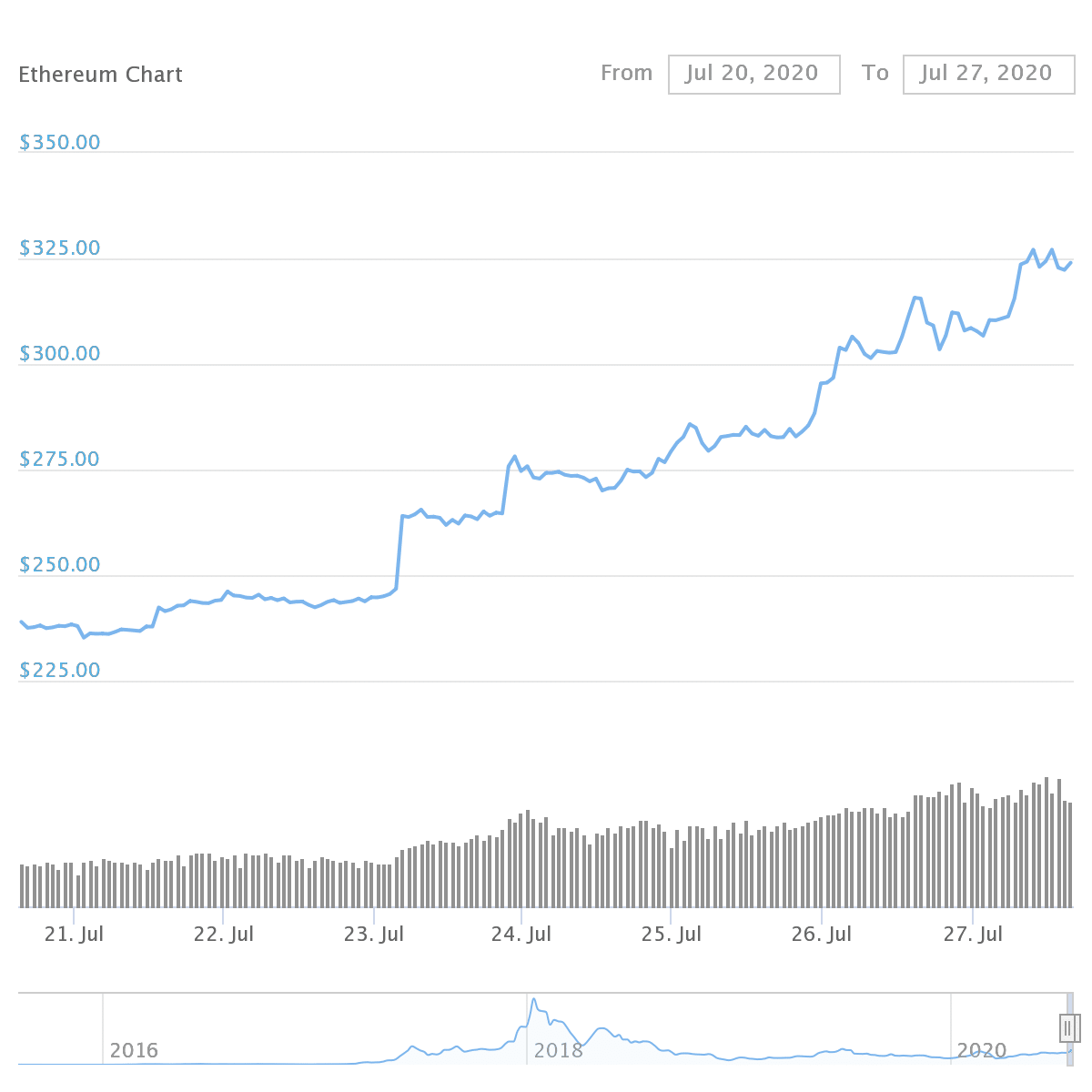 (Source: CoinGecko)
In total, DeFi protocols have now amassed more than $3.6 billion in TVL which is expected to only snowball into a larger figure as an increasing number of users flocks to these platforms to lend and borrow funds at minimal costs without compromising their privacy or involving any financial intermediary.
For comparison, at the beginning of July, the total value locked in DeFi protocols stood at $2 billion while the figure earlier this year in February was at $1 billion.
Blockchain Projects Jumping on the DeFi Bandwagon
It's not surprising to see the allure of the DeFi landscape managing to attract several enterprise-geared blockchain networks.
As reported by BTCManager on July 22, scalable decentralized blockchain network IOST shared a new roadmap for H2 2020 where it seeks to focus on exploring the DeFi space in the second half of the year. To that effect, IOST recently partnered with leading decentralized financial network ProDeFi to enable cross-chain transactions across one or more protocols within its ecosystem.