MakerDAO (MKR) Partners with Simplex to Enable Dai (DAI) Purchase with Fiat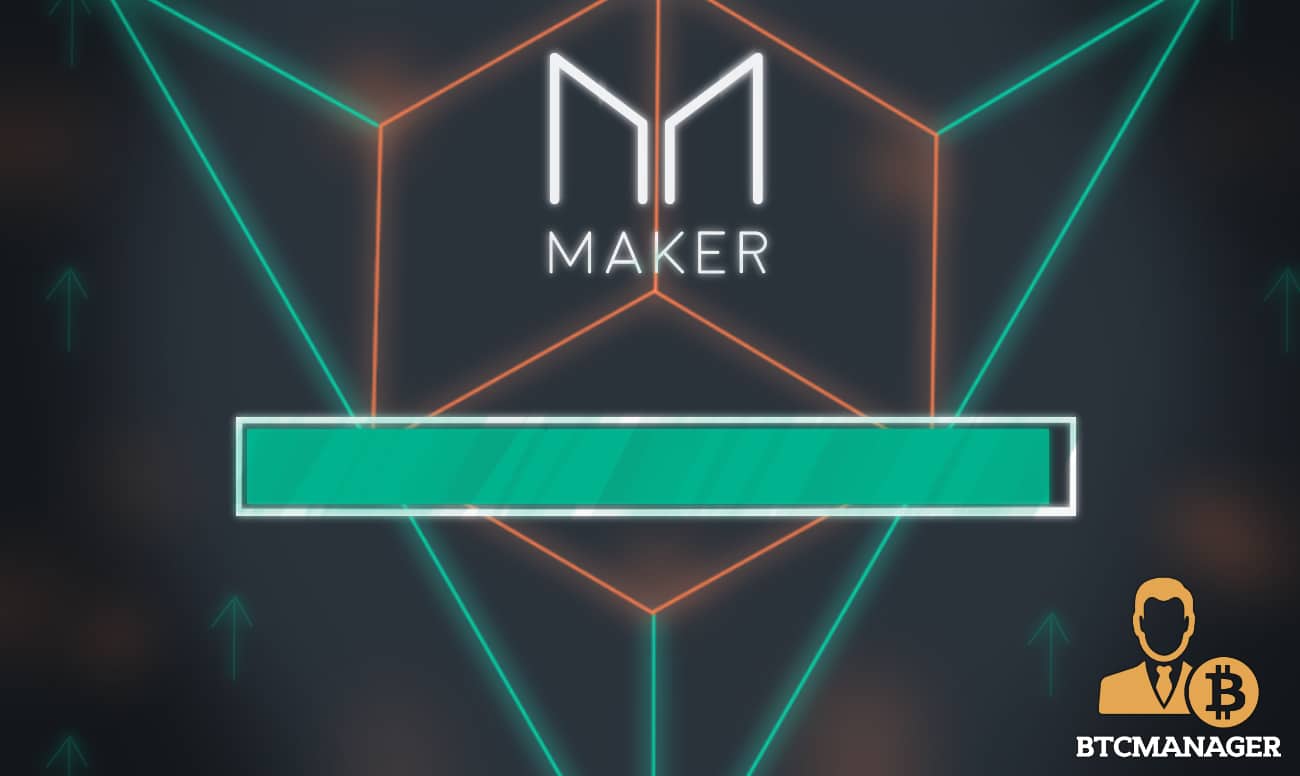 MakerDAO, Ethereum-powered decentralized finance (DeFi) heavyweight, has joined forces with Simplex, a European Union-licensed firm that provides a fiat gateway to leading bitcoin trading venues. The deal will enable Simplex to create a fiat on and off-ramp for the DAI dollar-pegged stablecoin, according to reports on March 3, 2020.
Simplex Facilitating DAI Purchases with Credit Cards
Members of the MakerDAO DeFi ecosystem can now quickly purchase the Dai (DAI) decentralized stablecoin in a more convenient manner, thanks to the new alliance between the former and Simplex.
Per sources close to the matter, the deal makes it possible for anyone to buy DAI with credit and debit cards. For the uninitiated, DAI is one of many dollar-pegged stablecoin that fuel the exponentially budding DeFi space.
Established in April 2014 by Erez Shapira, Netanel Kabala and Nimrod Lehavi, Simplex solutions currently being used by top exchanges in the crypto industry, including Binance, Huobi, and Poloniex, among others. Already, users of the Simplex platform can purchase a handful of altcoins including TRON (TRX), DASH (DASH), and Cosmos (ATOM), with their credit or debit cards.
Commenting on the latest development, Gustav Arentoft, Maker's business development representative in Europe said:
"Integrating Dai into Simplex is a benefit o both current and future users. It provides them with a straightforward fiat on-and off-ramp with access to the industry's top players."
At press time, out of the entire $963.3 million locked inside decentralized applications (dApps) in the DeFi ecosystem, MakerDao dominates the league with a massive $547.6 million (56.85 percent), followed by Compound at $155.4 million and Synthetix at $144.5 million, according to data available on DefiPulse.
Earlier in October 2019,  a blockchain researcher was awarded the sum of $50,000 by MakerDAO for alerting the team about a serious bug that would have allowed hackers to steal all users' funds locked as collateral in the MakerDAO ecosystem.
In related news, BTCManager informed in December 2020 that Dragonfly Capital and Paradigm are now part of the governance team of the Maker protocol after investing $27.5 million MakerDAO.
In December 2019, OKEx exchange integrated Maker's internal savings product, the DAI Savings Rate (DSR) into its platform, in a bid to foster stability of the Asian markets.