Malaysia Provides Regulatory Framework for IEOs, Bans ICOs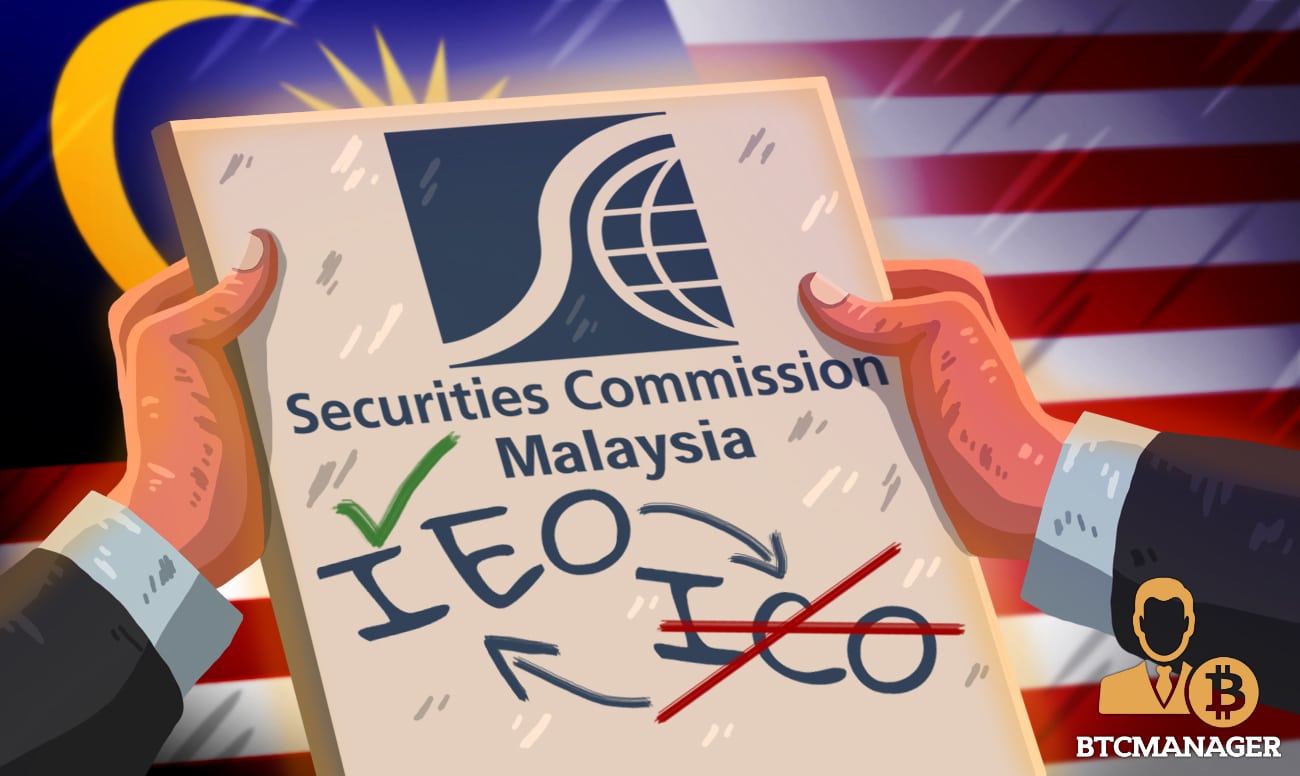 Malaysia's Securities Commission (SC) recently published a regulatory framework for Initial Exchange Offerings (IEOs). The new guideline declared Initial Coin Offerings (ICOs) illegal, making IEOs the only recognized means of conducting digital token sales. 
Malaysia's Securities Commission Regulate IEOs
Per a report by Fintech News Malaysia on January 15, 2020, Malaysia's security watchdog released strict guidelines for IEOs. Part of the new regulatory guideline states digital token issuers would have to seek permission from IEO platforms before carrying out token sales. Also, the SC instructed in the publication that crypto exchanges will now be solely accountable for virtual token offerings.  
Furthermore, it is required that IEO operators must have a paid-up capital of at least RM 5 million ($1.2 million). In addition to having a specified minimum sum, IEO operators interested in trading virtual currency assets are mandated to have a registered license as a Digital Asset Exchange (DAX) platform operator.
As for digital token issuers, the Malaysian security watchdog in its new regulation required issuers to have a minimum paid-up capital of RM 500,000 ($123,000). Also, token issuers must be incorporated in the country, with at least two directors residing in Malaysia. 
There is also an investment limit for retail and angel investors. While retail investors are allowed to invest a maximum of $492, angel investors are allowed a maximum amount of $123,000 within one year. However, sophisticated investors have no limited amount to invest. 
The SC has stated that the new regulatory guidelines would take effect in the second half of 2020. Until the guidelines become fully implemented, no individual or exchange platform to offer or sell digital tokens in the country.  
ICOs Not Permitted in Malaysia
With Malaysia's new regulatory framework effectively allowing IEOs to conduct digital token offerings, ICOs have now become illegal in the country. The SC is keeping a close eye on exchange platforms, and stated that it would work with IEO operators to check for eligible token issuers at the beginning stage of implementation. 
Back in March 2019, the SC called for public opinion regarding ICOs and property crowdfunding. 
While Malaysia is regulating IEOs, countries like China have long ago declared both ICOs and IEOs illegal. According to a recent report by <i>BTCManager</i>, the U.S. Securities and Exchange Commission (SEC) issued out a warning to investors about IEOs. The SEC believes that IEOs pose challenges for the commission, just like ICOs.