Manny Pacquiao's "Pac Token" Officially Launched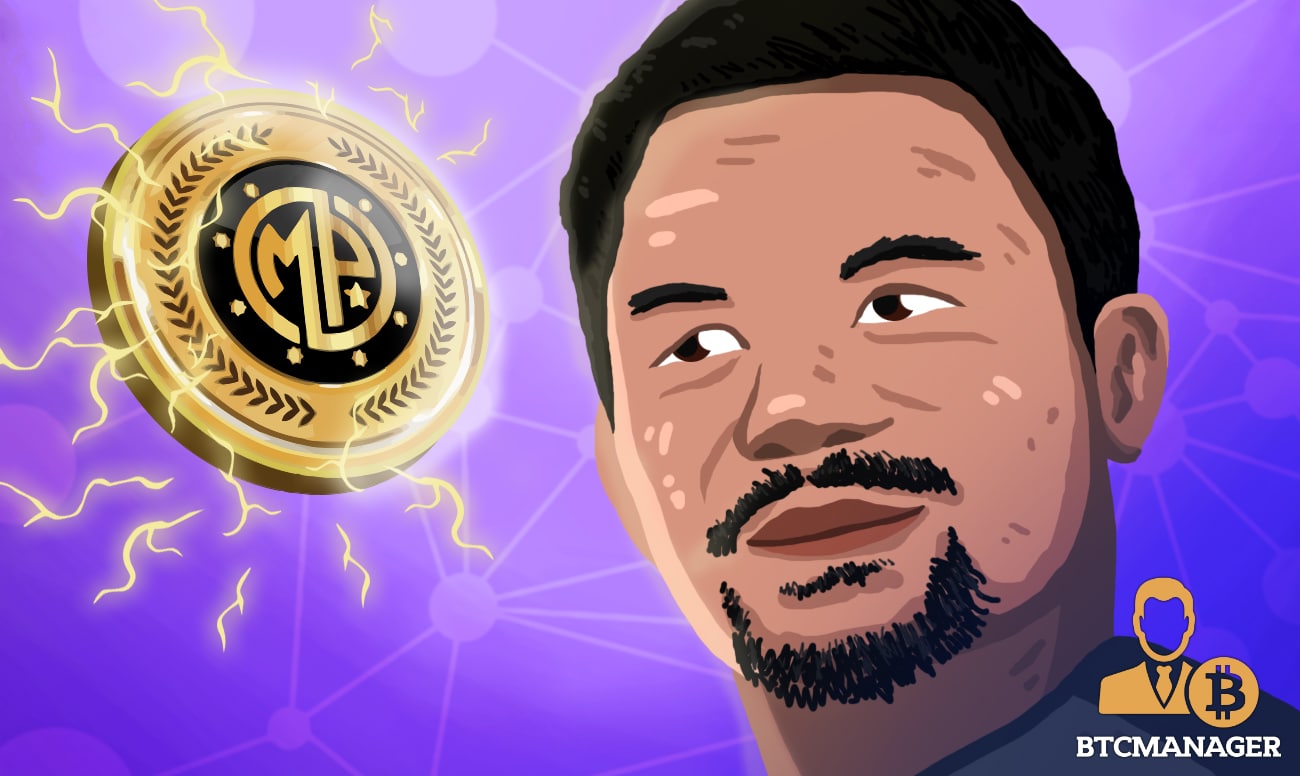 Filipino celebrity boxing champion, Manny Pacquiao has officially unveiled his much-awaited cryptocurrency called Pac token. The blockchain-based digital asset which was launched during the boxer's free music concert will enable fans to purchase his merchandise and engage with him on social media, reports South China Morning Post on September 2, 2019.
Pacquiao Joins the Crypto Movement 
After more than 12 months in development, Manny Pacquiao has finally launched his cryptocurrency, Pac token, whose primary objective is to make it easier for fans to purchase his merchandise and engage with him on social media.
Per sources close to the matter, Pac token was unveiled during a free concert organized by the 40-year-old Welterweight boxer in Manila, reportedly attended by more than 2,000 Pacquiao fans.
Interestingly, the Pac token project has already attracted some highly reputed personalities including ex-Liverpool and England footballer, Michael Owen and Sheikh Khaled bin Zayed al-Nahyan, a member of Abu Dhabi's royal family, who are both private investors in Pac token.
Pac token will be listed on Singapore's Global Crypto Offering Exchange (GCOX), an exchange that claims to be focused on enabling celebrities to create, list and trade their own tokens.  
Asides boxing, Pacquiao, a father of five is also a singer and politician in the Philippines. He currently functions as the chairman of the Senate Public Works; Ethics and Privileges Committee.
Celebrities Love Cryptos
It's worth noting that Pacquiao first made his crypto ambition known to the world in April 2018, but the project could not go live last year. 
"Pac token can be a way to be in touch with the fanbase. And there are lots of things we can do with this cryptocurrency," declared Pacquiao at the time.
Commenting on the successful launch of Pac, Jeffrey Lin, Founder, and CEO of GCOX reiterated that the aim of creating Pac token is not to make huge amounts of money, but to build an ecosystem. 
Unlike most celebrities who spend their wealth on luxuries without giving back to the society, Pacquiao has touched the lives of many less privileged Filipinos with his wealth by building thousands of homes for them and donating over $200 million to the poor during his entire career.
 A good number of celebrities have shown interest in cryptos and distributed ledger technology (DLT) in recent times, including living tennis legend, Serena Williams who is currently invested in Coinbase exchange.
In October 2018, reports emerged that famous Hollywood actor, Johnny Depp has inked a strategic partnership deal with TaTaTu, a crypto-powered social entertainment platform.