Mastercard Partners with Bakkt to Integrate Crypto Payments for Merchants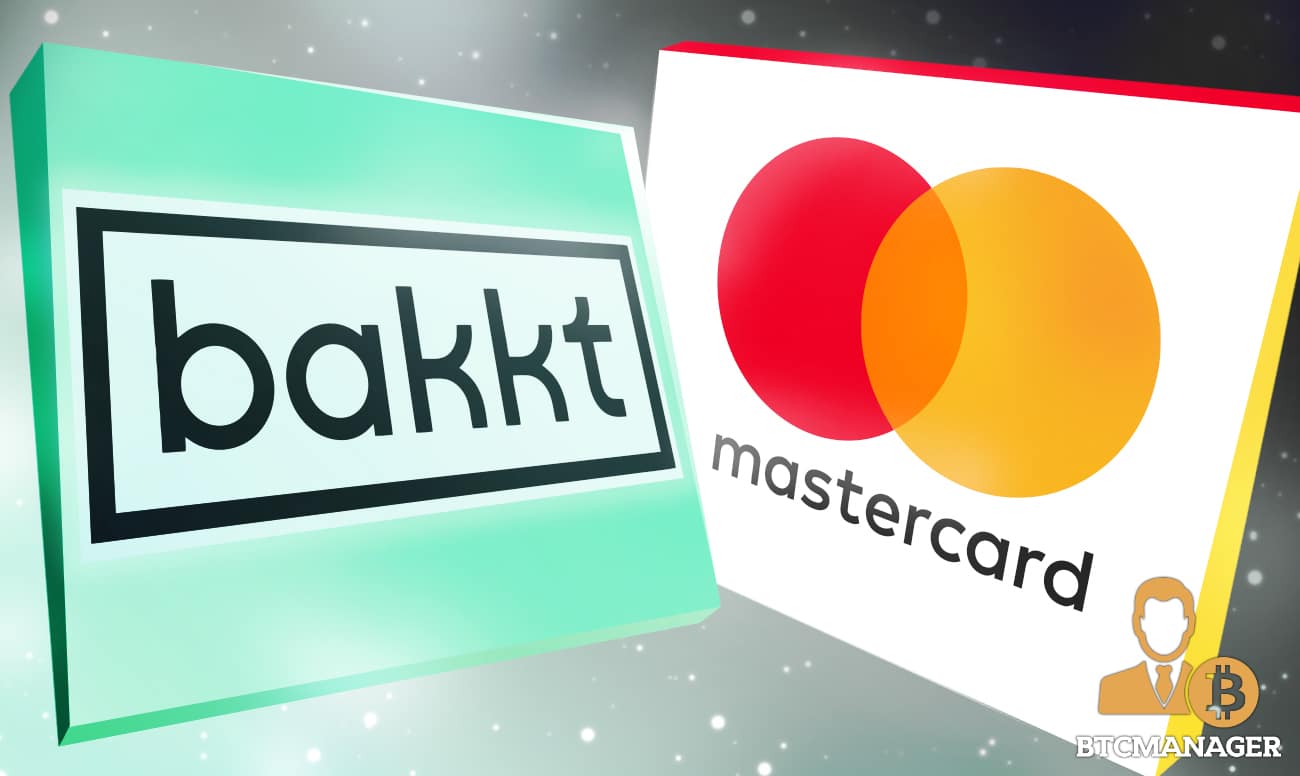 After recently forming a partnership with Bakkt, Mastercard will finally facilitate bitcoin crypto services through all its merchants. Mastercard's Executive Vice President of digital partnership Sherri Haymond explained their decision. The company intends to offer support to its partners for all crypto-related services and in everything.
Enhanced Cryptocurrency Services
Today, Mastercard Partners such as banks, fintech, and merchants can buy, sell and hold cryptocurrency on the Bakkt platform. In a released statement, they indicated that Bakkt would provide crypto-as-a-service to Mastercard's merchants. Additionally, they are to offer formidable cryptocurrency solutions.
The partnership between Bakkt (a digital asset platform) and Mastercard changes the way consumers collect royalty rewards. This move brings the crypto ecosystem one step closer to bridging the gap with the traditional payment industry.
The Start of a Cryptocurrency Payment Era
Crypto trading and investment services will be available via custodial wallets powered by the Bakkt platform.
Also, the platform streamlines the issuance of crypto-branded debit and credit cards. Additionally, Mastercard will also integrate crypto into its loyalty solutions. It will enable the partners to offer crypto as rewards for all the partnership products.
The CEO at Bakkt, Gavin Michael, stated that they would lower entry barriers. Hence, enabling investors to take their reward points and trade them in cryptocurrency. Moreover, Bakkt appeals to younger consumers to consider the new trading opportunity. 
Nancy Gordon Bakkt`s Executive Vice President affirmed that the merger would satisfy the increasing crypto demands.
Cryptocurrency Moulds a new World Order
Multiple cryptocurrency segments have fit and revolutionized traditional financial systems. Last week Stephen Squeri, American Express CEO, insisted that he doesn't presume crypto as a threat to conventional credit cards.
Earlier this month, Bakkt began trading at the New York Stock Exchange (NYSE). The trade was under the ticket BKKT following a SPAC deal. More importantly, Mastercard's recent partnership with Bakkt is not a surprise to crypto enthusiasts. It follows MasterCards` acquisition of Cipher Trace, a crypto compliance firm.
The merger focuses on Bitcoin and its related services. To add to that, recently, Bakkt spun off by intercontinental exchange has created a global expectation. The partnership could lead to a significant expansion into the growth of Bitcoin and altcoins.
MasterCard runs a dominant global payment network alongside Visa. It has economical relationships with more than 20,000 financial institutions worldwide. According to the company, there are 2.8 billion Mastercards in use globally. The recent partnership prompts crypto mass adoption.