Mastercard Plans to Support Cryptocurrencies Directly on Its Network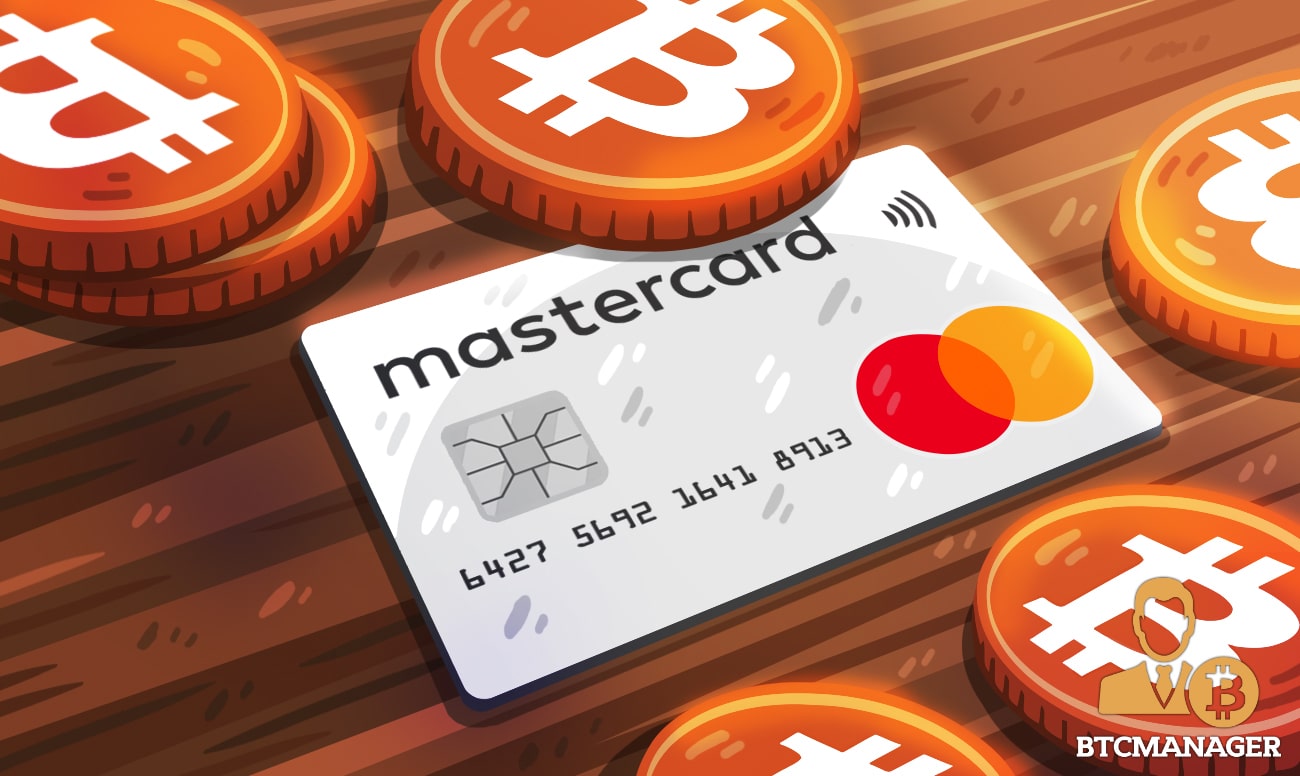 Mastercard has announced that it plans to start supporting some cryptocurrencies, as well as stablecoins directly on its network this year. The global payments giant says the move is in a bid to create more possibilities for its users especially as the digital currency trend begins to gain traction across the world, according to a blog post on February 10, 2021.
Mastercard Goes All-In on Crypto 
While Mastercard has always maintained a blockchain and crypto-friendly stance, as evidenced by its numerous distributed ledger technology (DLT) patents and partnerships with crypto-linked firms like Wirex, the firm has now made it clear that it's now set to fully integrate these cryptoassets into ints operations.
As stated in its blog post, cryptocurrency is fast becoming a thing in the global financial ecosystem and as such it has deemed it fit to directly support some of the more established and stable cryptocurrencies.
Interestingly, Mastercard has confirmed that bitcoin (BTC) and altcoins' enthusiasts are actively buying these digital currencies with their cards in a bid to make the most of the skyrocketing price of BTC.
"We are seeing this fact play out on the Mastercard network, with people using cards to buy crypto assets, especially during bitcoin's recent surge in value. WE are also seeing users increasingly take advantage of crypto cards to access these assets and convert them to traditional currencies for spending." declared the firm.
Fostering Broader Crypto Adoption
While there are thousands of cryptocurrencies currently in existence, only a few have solid foundations backing them. Against that backdrop, Mastercard says it will be very thoughtful about the coins it will add support for, in order to protect consumers, whilst also operating in total compliance with existing laws.
Notably, the payments giant has also stated categorically that its latest move is not in a bid to urge its clients to buy crypto, but instead, it's an effort to create more possibilities for shoppers and merchants.
"This change may open merchants up to new customers who are already flocking to digital currencies, and help sellers build loyalty with existing customers who want this additional option. And customers will be able to save, store and send money in new ways."
At press time, the global cryptocurrency market is valued at over $1.3 trillion, with bitcoin maintaining a 60.8 percent dominance. The price of bitcoin (BTC) sits at $45,495, with a market cap of $846.66 billion, as seen on CoinMarketCap.