US Patent Office Approves Mastercard's Patent to "Speed up" Crypto Payments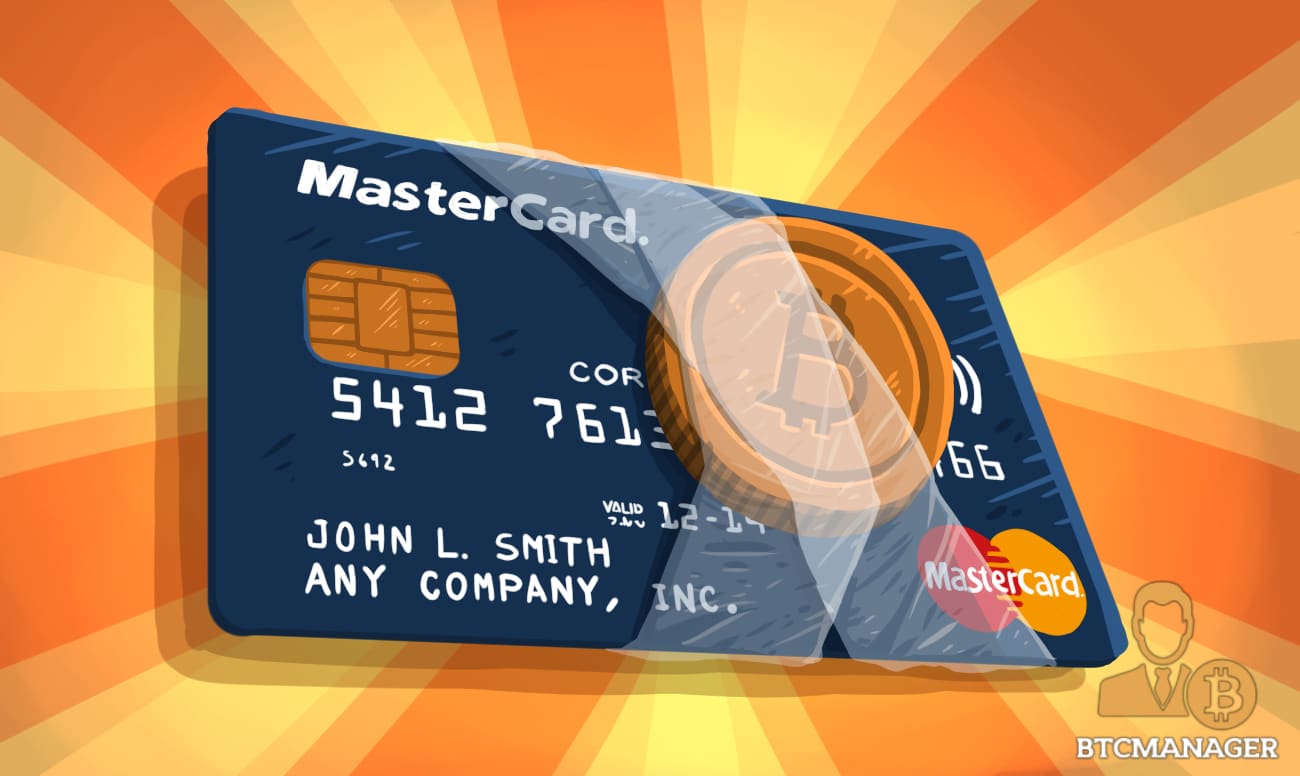 The United States Patent and Trademark Office (USPTO) approved a patent filed by MasterCard allowing customers to link cryptocurrencies to fiat accounts through blockchain technology. Reportedly, the new method is aimed to expedite the transaction time of cryptocurrencies. Payment processor MasterCard had applied for the patent way back in May 2018.
What Is the Patent all about?
Elaborating its point, MasterCard said, "Consumers and merchants that are accustomed to fast transaction times are often either forced to wait a significant amount of time for a blockchain transaction to be conducted or the payee must rely on the payer's good faith that their transfer will be valid."
So far it has not been clear if the blockchain will be a public, private, or hybrid network.
The patent claimed that the majority of people are unaware of how cryptocurrency-based transactions work (minimum amount of time is ten minutes) as opposed to fiat currency-based transactions that happen almost instantly.
MasterCard's proposed plan aims to offer all the benefits of the decentralized nature of blockchain while at the same time maintaining the highest level of account security. The patent pointed out while, e-wallets are convenient if the funds are lost there is no known way to retrieve them, and the anonymity feature of blockchain can make it impossible for the consumer to prove their ownership of the wallet.
Mastercard's application also said it planned to introduce a system that would manage fractional reserves of blockchain currency which would include a central database, an account database, a processing device and a receiving device.
The patent which runs several pages, says that the differentiating factor would be that all the information about the customers (both payees and payers) would be centralized as it would exist on one single database. Every transaction that will take place on the blockchain will be accountable, and there will be no anonymity. In case something were to go wrong, a payer or a payee would not be rendered helpless.
Speeding Crypto Transactions
MasterCard is also planning to attract more customers by "speeding up transactions" and "providing security to the payee."
The company promised to keep several factors in mind while developing the new system such as privacy, flexibility, scalability, ease-of-use and, most importantly, it vows to be a trusted partner.
Although the bitcoin blockchain does take ten minutes to process a transaction, there are now different blockchain networks in the cryptocurrency space that transact in a couple of minutes. However, it will be worth watching how exactly MasterCard's new method to speed up crypto transactions turn out.
Do you find MasterCard's proposed system promising? Let us know your thoughts in the comments section.