Mastercard Becomes a Member of ID2020 Blockchain Alliance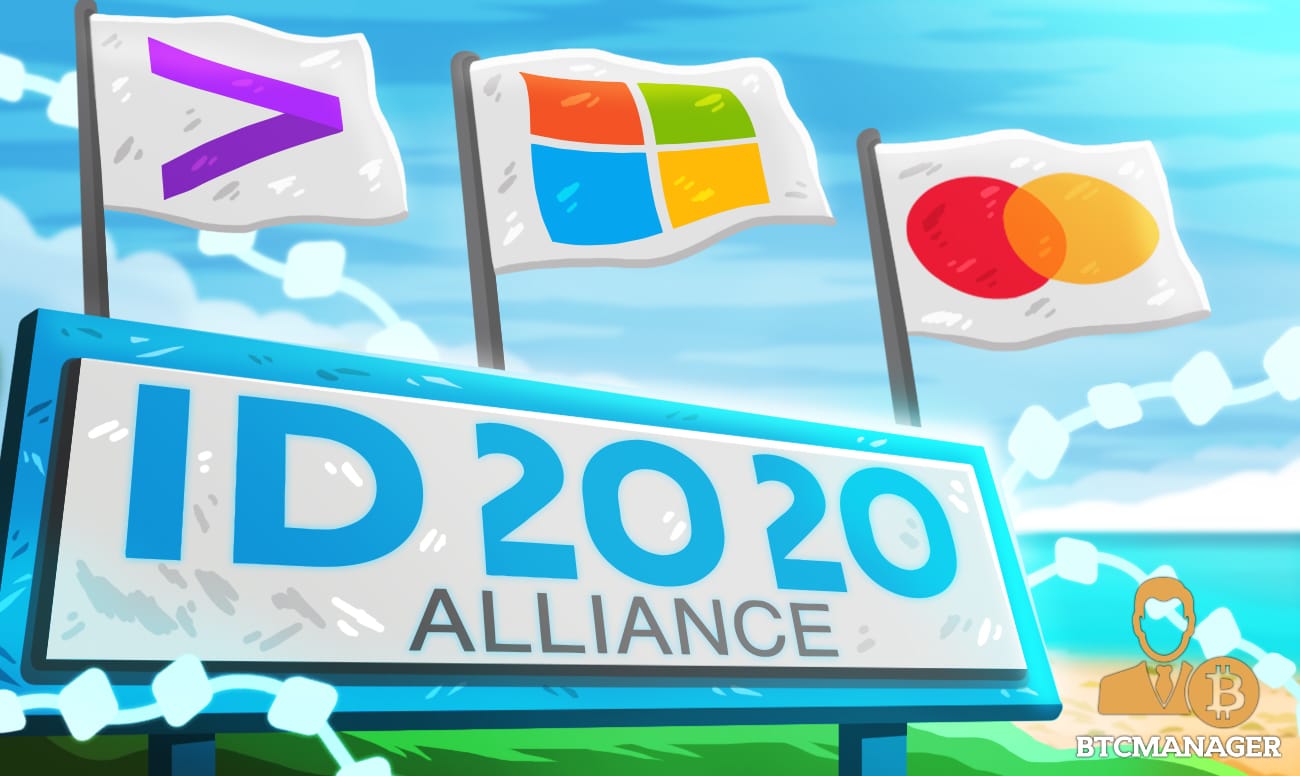 Mastercard, a global payments processor established in December 1966, has joined the ID2020 Alliance, a global partnership made up of  Microsoft, Accenture, Gavi, Rockefeller Foundation and others, with the primary goal of maximizing the potential of digital identity to improve lives, according to reports on May 22, 2020.
Mastercard Joins the Blockchain Bandwagon
At a time when the ravaging COVID-19 pandemic has led to the proliferation of digital-only solutions that make it mandatory for users to prove their identities, leading a centralized payments processor, Mastercard has joined the ID2020 Alliance. 
According to the World Bank statistics, a whopping 1.1 billion people in the world cannot access essential services such as healthcare, social protection, education, and finance due to the lack of a verifiable identity.
Against that backdrop, the ID2020 coalition, which is made up of several highly reputed organizations is poised to permanently solve the identity challenges of the masses via innovative technologies like the blockchain.
Per sources close to the matter, the ID2020 Alliance makes it possible for members to join funds and resources together to develop digital identity projects. The ID2020 Alliance has reportedly carried out several blockchain pilots and it recently collaborated with the government of Bangladesh on a digital identity program for vaccination in the region.
Digital Identity Enhancing Socio-Economic Opportunities 
Commenting on the addition of Mastercard to the Alliance, Dakota Gruener, Executive Director of ID2020 reiterated that digital identity solutions have the potential to significantly enhance social and economic opportunities for the masses and as such, all players including tech firms, financial institutions, government, and civil society must join forces to make it work.
In his words:
"Digital identity can be a powerful force multiplier to enhance social and economic opportunities for everyone.However, to fully realize that potential, governments, technology companies and other stakeholders must collaborate. We are delighted to welcome Mastercard to the ID2020 Alliance and applaud their commitment to privacy-protecting, user-centric digital identity."
Mastercard has been making in-roads into the world of blockchain technology for quite some time now though the payments giant recently pulled out of the Libra Association due to regulatory concerns.
Last October, Mastercard joined forces with Envisible and Topco to launch a blockchain-based food traceability project.