Mastercard Partners with R3 for Blockchain Cross-Border Payments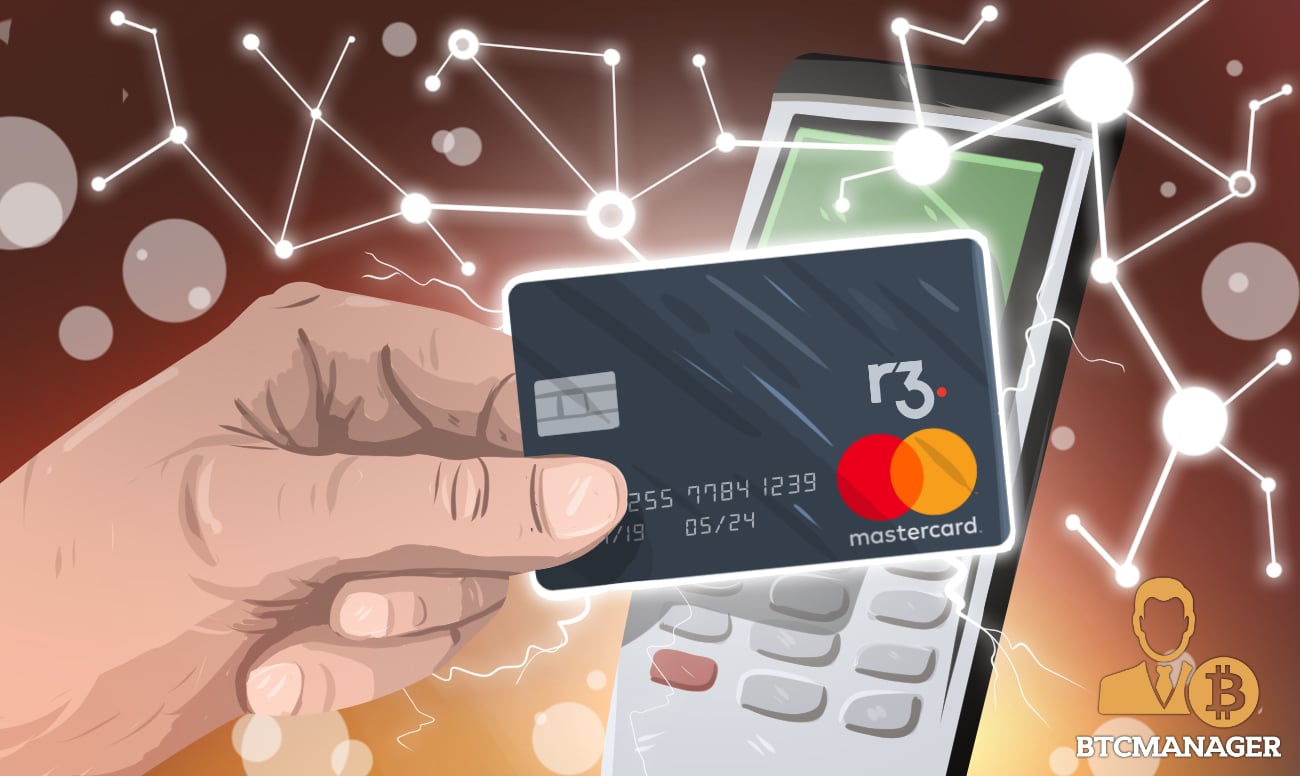 Mastercard, a global payments service provider has joined forces with R3, the creator of enterprise-grade distributed ledger technology (DLT) solutions, to develop a blockchain-based cross-border payments platform to enable banks and other financial institutions facilitate frictionless and cost-efficient international payments, according to a press release on September 11, 2019.
Mastercard Eyes Blockchain Payments
As part of efforts to revolutionize the payments ecosystem and empower banks to facilitate faster international payments, Mastercard is delving deeper into the world of blockchain technology.
As stated in its press release, Mastercard has forged a strategic partnership with R3 in a bid to jointly develop a blockchain-based cross-border payments solution for businesses and financial institutions.
The DLT-enabled international payments platform will connect financial institutions, global faster payments infrastructures and payment schemes supported by a Mastercard-operated clearing and settlement network.
The team firmly believes that the Mastercard/R3 alliance will make life easier for customers by reducing transaction fees and time, while also addressing other pain points such as the lack of standardization and frictionless processes between lenders and local clearing systems.
Mastercard Loves Blockchain Not Bitcoin
While the 53-year-old global payments processor and technology giant sees bitcoin and other cryptocurrencies as mere junk not fit to function as a medium of exchange in the modern economy, Mastercard, however, believes in the potential of the underlying technology and is determined to keep exploring the burgeoning technology.
Earlier in July 2019, Mastercard partnered with the Bahrain Electronic Network for Financial Transactions (Benefit) to develop a blockchain solution that would allow banks in the region to process commercial cross-border payments.
Mastercard says its partnership with R3 is a step further in its quest for a multi-rail strategy aimed at enabling customers to move funds in-real time without hassles.
Commenting on the partnership with R3 and the creation of a highly functional business-to-business (B2B) blockchain solution for cross-border payments, Peter Klein, executive vice president of New Payment Platforms for Mastercard, reiterated that the firm is determined to build innovative international payments platforms and the collaboration with R3 will make it possible.
Klein said:
"Creating new and more effective cross-border B2B payments systems by improving global connectivity in the account-to-account space is central to Mastercard's ambition. Our objective is to provide global payment infrastructure choice and connectivity and our recent strategic acquisitions and partnerships, as well as our relationship with R3 proves this."