McAfee Announces Crypto Debit Card Teaser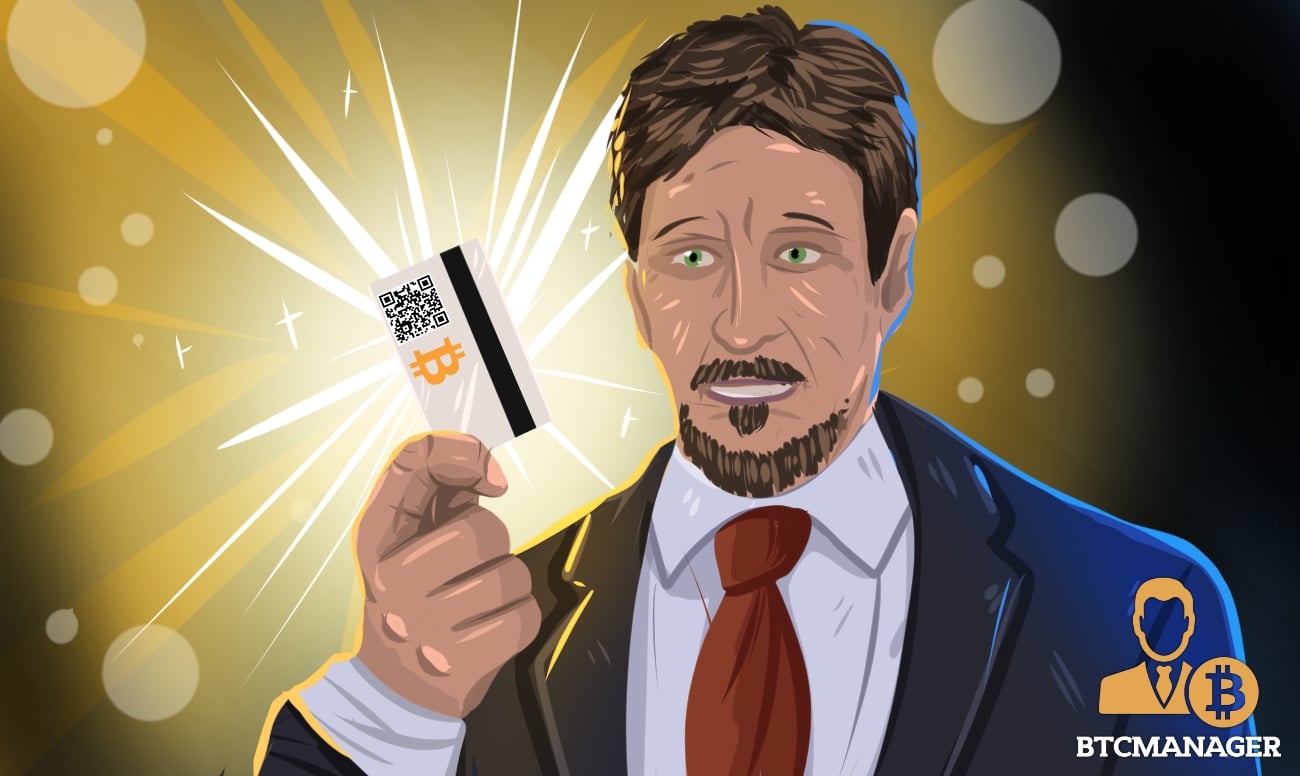 In a tweet on April 27, 2019, John McAfee, the founder of McAfee Associates, a software security firm, announced that his company is working on a crypto credit card that will be accepted everywhere.
Soon after, in another tweet, McAfee corrected himself and reported that it will be a debit card.
VISA Branded Debit Cards that Convert to Local Currencies
For long, John McAfee has been known for his bullish sentiments in the crypto industry. And in yet another plan of his, he has taken the crypto industry by storm.
In his latest tweet, McAfee mentioned that a crypto debit card is around the corner and its teaser is to be soon released.
A teaser for what is coming soon: The first crypto credit card accepted EVERYWHERE! pic.twitter.com/ARBIAcLQOf

— John McAfee (@officialmcafee) April 26, 2019
In addition to this, the tweet also included mockups of the front and back pictures of McAfee's crypto debit card. 
No details as to how users could register for the debit cards, but McAfee, through another one of his tweet mentioned that only the first 12,000 of those debit cards will have his image on it. McAfee added:
"After that, all cards shipped will be plain. My haters will have to wait." 
McAfee, in his first tweet regarding the debit card, mistakenly designated it as a credit card. But on the same day, he corrected his mistake through another tweet and also mentioned that debit card users would be able to load bitcoin in it and use it anywhere they wanted. He added, "we convert to local currencies."
Despite slight misinformation at first regarding the card, the crypto community expressed its interest in the launch of the debit card.
People from all across the world took to Twitter and responded with different types of queries. Some wanted to know whether it would be available in their country or not while others inquired about the registration process.
Crypto Debit Cards Are on the Rise
Contrary to what McAfee mentioned, it's not the first crypto debit card that will be accepted everywhere.
Only recently, Coinbase, one of the largest crypto exchanges, announced its partnership with Paysafe to launch its own crypto debit card that they said would make crypto payments as easy as paying from their bank accounts.
BitPay's crypto debit cards, on the other hand, have already witnessed appreciable adoption as they processed transactions worth more than a billion dollars in 2018. Even WireX has had quite a positive response in Europe.
The industry might not see mainstream adoption of the crypto debit cards in recent years, but as the crypto space is falling in line with regulations, many expect decent growth in the use of crypto debit cards.