Meme coins are here to stay: DigiToads to carry the flag after Dogecoin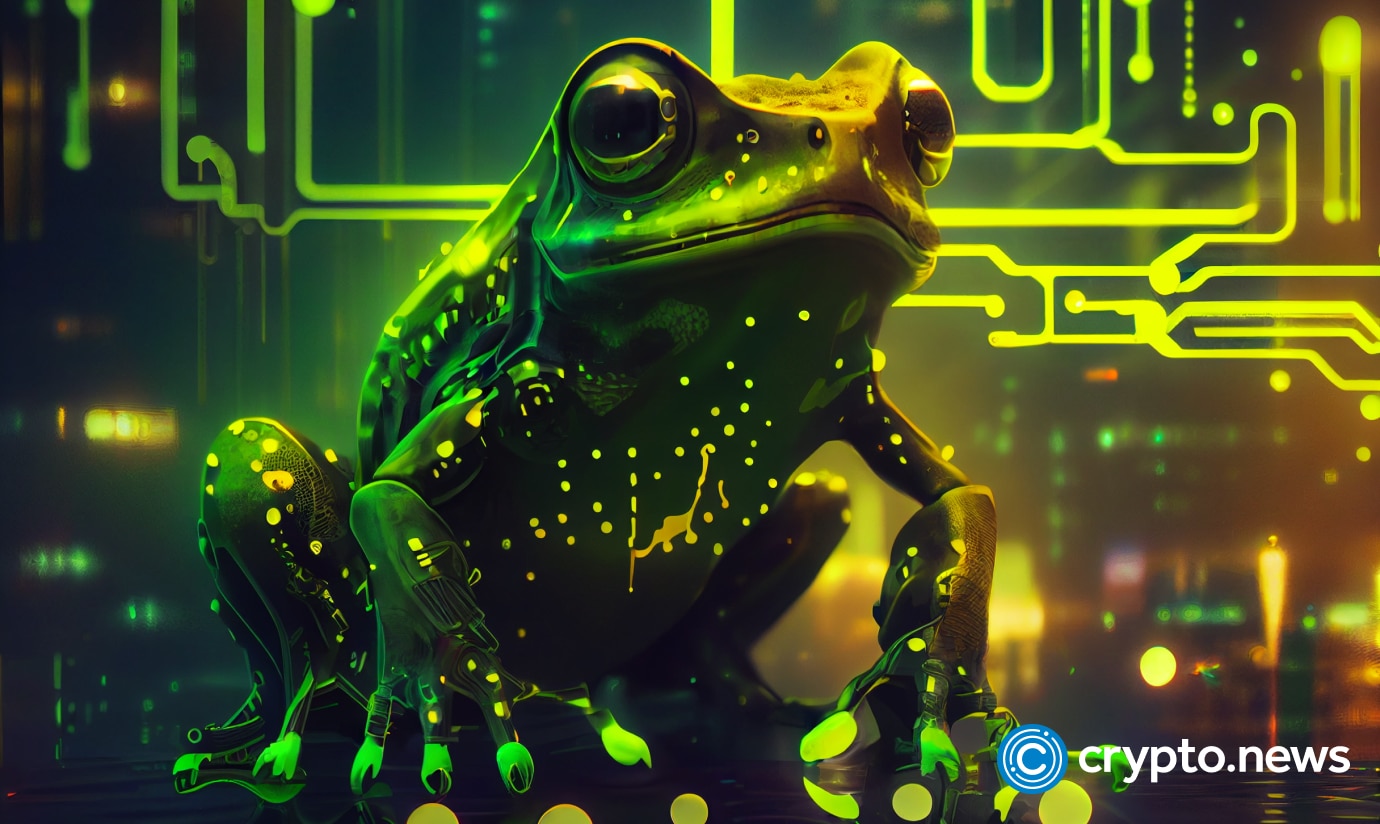 Meme coins are on the rise, and their exponential growth and persistence in the crypto market prove they are here to stay. The leading meme token, Dogecoin (DOGE), has surged to become the 8th largest coin by market cap based on its popularity, hype, and simple use cases.
However, a new meme coin called DigiToads has utility beyond non-fungible tokens (NFTs) and play-2-earn (P2E) games.
Experts believe it could be the successor of Dogecoin (DOGE) as it relies on more than just hype. Keep reading to learn more about DigiToads and why it's set to surpass Dogecoin's success.
DigiToads: the future of meme coins
DigiToads is touted as the future of meme coin for several reasons. DigiToads' TOADS token has various uses and is not just valuable for potential price gains. It is considered a utility token and can be utilized across multiple ecosystems. This has established it as a prominent meme coin, succeeding DOGE. 
Investors are accumulating TOADS and expect gains in the months and years ahead.
The TOADS token has utility beyond the crypto industry, serving as an exchange and utility token within the DigiToads ecosystem. It can be used to trade NFT collections in the marketplace and as a reward for gaming. Additionally, it can be used to nurture the digital DigiToads characters used in gaming.
Moreover, investors are set to receive income streams from NFT staking and P2E gaming. This is why the platform is considered a hub for active and residual income sources.
Additionally, TOADS is deflationary, with a limited supply of 585 million tokens. It is also expected that the project's dedication to charity and its community could help secure its future.
The token presale is in stage 8 at $0.042 per token. By combining the fun side of meme coins with the utility of popular altcoins, DigiToads stands to dominate the meme coin scene in the months ahead.
Dogecoin: the leading meme coin
Dogecoin is a digital currency project based on "doge," a popular internet meme. The fun and lighthearted cryptocurrency surged based on popularity and hype across social media platforms. In addition, open support from Elon Musk, one of the world's most influential figures, helped the token stay competitive.
DOGE, primarily fueled by hype, is today the 8th largest token by market cap. It is currently trading at $0.06 and has experienced immense growth over the years. Investors who purchased the coin at its launch or earliest price would have garnered approximately 10,980% returns on investment as of press time.
It is worth considering the growth potential that Dogecoin could have had if it had real use cases similar to those of DigiToads. According to experts, DigiToads is expected to surpass Dogecoin in growth, popularity, and adoption.
Final thoughts
Meme coins have become a significant aspect of the cryptocurrency market, offering considerable potential for growth and a lighthearted way to interact with blockchain and cryptocurrency. DigiToads, with its distinct approach, is being explored as a promising investment and is anticipated to continue the momentum established by Dogecoin.
For more information on the DigiToads presale, visit the website, join the presale, or join the community for regular updates.
Disclosure: This content is provided by a third party. crypto.news does not endorse any product mentioned on this page. Users must do their own research before taking any actions related to the company.