Meme Coins Thrive Amid the Cryptocurrency Market Downturn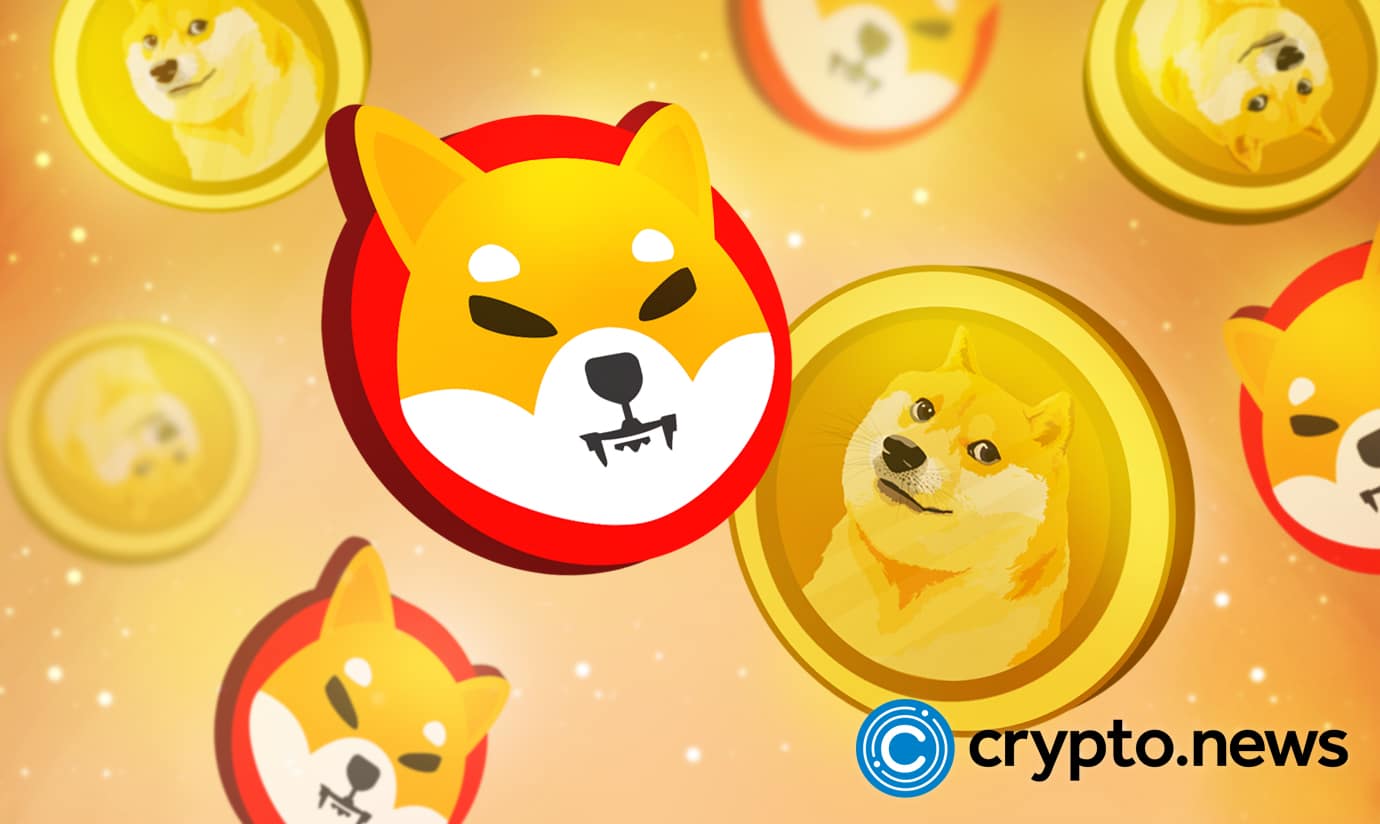 According to statistics, the value of the top meme tokens has increased in the last week. In 2021, the crypto market was bifurcated into two parts: (1) Bitcoin (BTC) and (2) Everything else. Many things occurred in the crypto market that year, with DeFi, non-fungible tokens (NFTs), and so on being a few of them. Importantly, investing in meme coins surged.
Major Meme Coins thrive in the Crypto Winter
The entire crypto market dropped more than $1 trillion in value over the course of January, as top tokens such as ether and Solana followed bitcoin to trade sharply lower. Ether has dropped by more than half since its peak in November, while Solana has tumbled 65 percent.
However, the market has begun to recover at a sluggish pace. On the one hand, the crypto market took a beating, while on the other hand, particular sectors such as meme coins prospered. Shiba Inu and Dogecoin's recovery is tremendous.
Dogecoin had a good week, increasing more than 20% over the previous seven days. However, a few meme coins have surpassed Dogecoin's growth as they've seen triple-digit increases in the last week.
According to Ishan Arora, a partner at crypto hedge fund Tykhe Block Ventures, the recovery of bitcoin and ether is a sign that investor confidence has been recovering more in other coins like Shiba Inu, which have also bounced off weeks of the downtrend.
On Tuesday, the price of Shiba Inu crypto-asset SHIB rose 12%, bringing its weekly gains to 52 percent. Shib's values had plummeted by 75% from their all-time high of $0.00008616 per coin in October before the current rise.
Shib is currently valued at $0.00003277 per coin, making it the world's 13th most valuable meme currency and a market capitalization of $17.9 billion. SHIB's resurgence is evidence for a broader recovery in the crypto market in recent days, with bitcoin and ethereum prices up by 13% and 17%, respectively.
Future financial projects contribute to the recovery
SHIB supporters say that the crypto asset is in for a succession of new initiatives, which is another cause for its increase in value. On February 5, it was revealed that Unification, a Singapore-based blockchain technology provider that has worked with firms like Amazon and Google, will collaborate with the Shiba Inu community to create Shibarium.
Shibarium is a layer-two blockchain that will be built on top of Ethereum's blockchain but will solely support Shiba Inu-related transactions.
Just like in the case of Shiba Inu, Dogecoin has overcome yet another obstacle that suggests that the digital asset is establishing a higher price. For some time, this measure remained constant, but it appears to be picking up again as more investors join the cryptocurrency market.
With the price of Dogecoin continuing to rise over the last month, the number of holders on BSC has surpassed 486,000 individuals. Since then, daily additions to the number of holders have continued. With an increase of 8,000 new Doge holders each day on average, the number has rapidly risen towards a new peak. 
BSC investors have surpassed 500,000, which is a new high for the asset.