Meta Teams up With Microsoft to Boost Efforts in Metaverse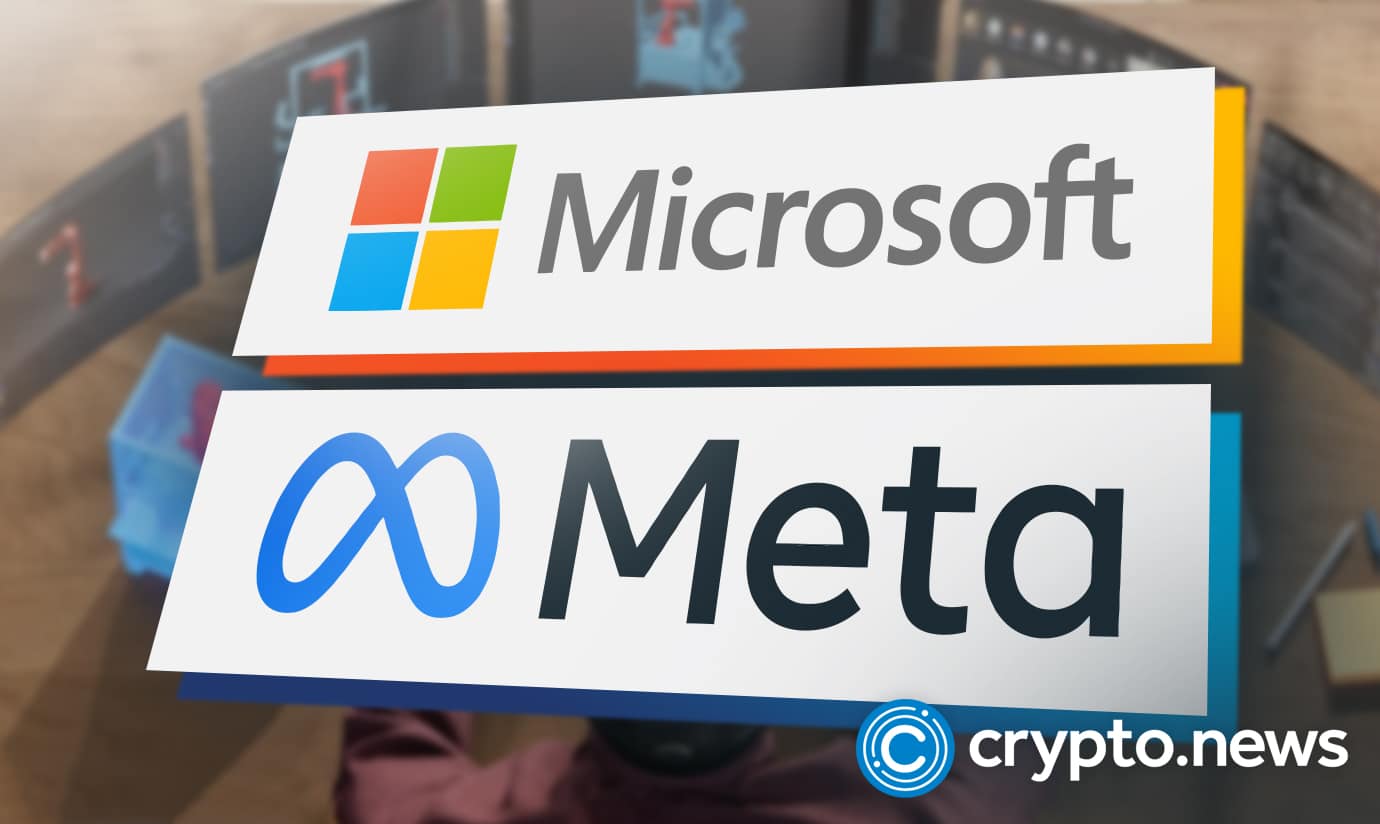 Meta is partnering with Microsoft to deliver new content, including Windows apps and Teams integrations, to its metaverse hardware efforts.
Meta Partners With Microsoft to Advance Its Metaverse Goals
On October 11, Meta announced a partnership with Microsoft to provide immersive experiences to users in a variety of domains, including the future of work and gaming, at its annual Connect developer conference.
Microsoft will introduce Microsoft 365 apps to Meta Quest devices as part of this collaboration, allowing people to work with content from productivity apps such as Word, Excel, PowerPoint, Outlook, and SharePoint within virtual reality (VR).
It also intends to bring Windows 365 to these devices, allowing users to stream their complete Windows experience via a Windows Cloud PC, including their personalized apps, content, and preferences.
Microsoft Office apps, including Word, Excel, PowerPoint, Outlook, and SharePoint, will also be available in Meta's VR. Microsoft CEO Satya Nadella said that Future features would include the ability to stream a Windows Cloud Computer to Meta's headsets.
Nadella stated:
"We're bringing Microsoft Teams immersive meeting experience to Meta Quest in order to give people new ways to connect with each other. Now you can connect, share, collaborate as though you were together in person"
According to Meta CEO Mark Zuckerberg, the company is working on enabling users to join a Teams meeting through Meta's own office collaboration platform, Horizon Workrooms, and use their Meta Avatars in Teams for whiteboarding, brainstorming, and meetups.
"We think that this kind of cross-device cross-screen experience will be the foundation of the virtual office of the future," he said.
Microsoft Intune and Azure Active Directory will also support Meta Quest 2 and the recently released Meta Quest Pro, allowing IT administrators to confidently deploy these devices for users with a Quest for Business subscription from Meta, knowing that the security and administration capabilities they expect from PCs and mobile devices will move over to VR.
Microsoft and Meta are also exploring methods to introduce Xbox Cloud Gaming to Meta Quest Store, enabling gamers to stream hundreds of high-quality Xbox games to mobile devices, PCs, select smart televisions, and the Meta Quest platform.
Expanding Metaverse to Enterprises
Accenture will also collaborate with Meta and Microsoft in the coming year to help businesses leverage VR to better engage employees, communicate with customers, and create products and services in the metaverse at scale.
Accenture CEO Julie Sweet stated:
"This will be game-changing for scaling the metaverse in the enterprise."
Sweet stated that during the past year, the company has distributed 60,000 Meta Quest 2 headsets to employees and has overhauled its onboarding process to welcome 150,000 individuals in its "Nth Floor" virtual campus, which was co-created with Microsoft.
During the event, Zuckerberg also revealed that Meta Quest for Business, a subscription bundle for Meta Quest Pro and Meta Quest 2, will be available next year. Currently in beta, it offers work accounts, device and application management, and top-quality support, among other features.
Zuckerberg stated that Quest for Business will also enable integrations with Microsoft and others in the future and will be priced to meet the needs of various businesses. More details are expected to be released in the coming months.
Since the firm changed its name from Facebook Inc to Meta last year, the majority of its resources and efforts have been devoted to building what Zuckerberg describes as an "open" and "interoperable" Metaverse. The company's R&D unit, Reality Labs, has spent billions of dollars developing the necessary gear and virtual worlds.
Despite the losses, Zuckerberg was unwavering about the "massive opportunity" on a July Q2 earnings call, even admitting that such losses could last for several more years.