MetaMask update enables DApp token movement across blockchains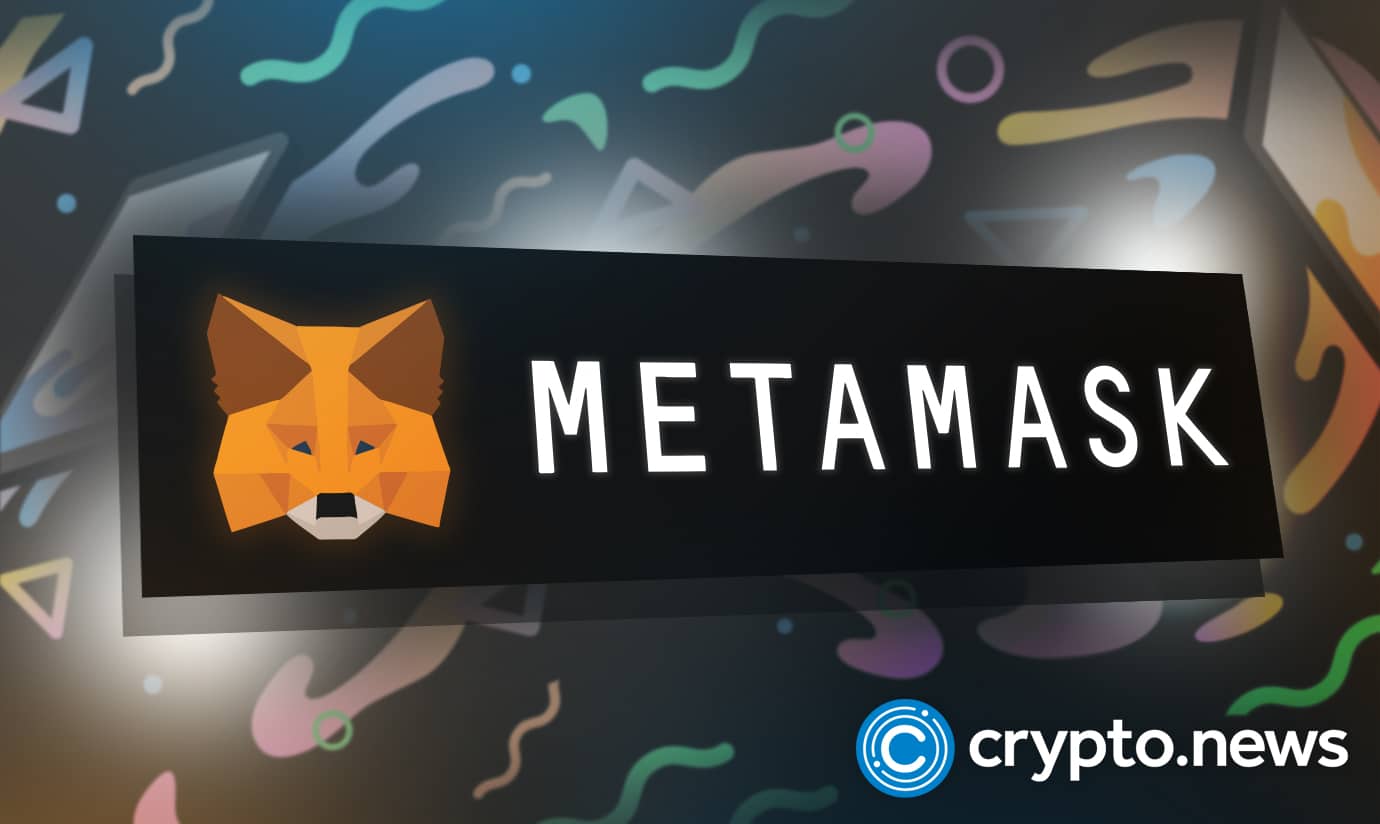 ConsenSys, a provider of blockchain software technology, has added a new feature to the MetaMask wallet as part of its ongoing efforts to increase blockchain interoperability. However, according to a MetaMask executive, Bitcoin integration is not currently planned for blockchain bridge support via MetaMask Bridges.
According to a tweet from the firm, as of Nov. 9, Metamask users may now connect to several blockchain networks with MetaMask Bridges, which collects many blockchain bridges in one location.
What's in it for users
Major Ethereum Virtual Machine (EVM)-compatible blockchains, including Ethereum, the Binance Smart Chain, Avalanche, and Polygon, are supported by MetaMask Bridges. According to the company, the new tool helps bridge key stablecoins, including Ether (ETH) and Wrapped Ether (WETH), as well as native gas tokens.
Users of Metamask may now transfer tokens across blockchain networks without the need to look for and select a trustworthy bridge, thanks to the new bridge functionality.
"There are a ton of different bridges out there, each supporting different networks and coins."

Angela Potter, product manager for MetaMask Bridges, stated.
She further pointed out that there are significant differences in the pricing, speeds, and security features of different bridges, necessitating human data checks each time a bridge is used.
Among them, MetaMask Bridges would propose the optimal bridge for the user's particular path since it has been carefully selected as the most decentralized and safe, according to Potter. She continued by saying that although MetaMask Bridges automatically determined the bridge with the best pricing, customers could also view time estimates and choose the fastest one if they like.
All MetaMask users may access the new bridge solution in beta through the Portfolio Dapp, a brand-new decentralized application (DApp) that enables users to examine numerous MetaMask accounts and their assets in a single location. Users may now bridge between networks using the Portfolio Dapp, released in beta in September 2022, following a few simple procedures outlined by MetaMask.
Potter stated that bridging is restricted to $10,000 per transfer and that MetaMask is not collecting any additional costs during the beta phase. ConsenSys has not yet established a release date for the general public.
With new cooperation, MetaMask launches its NFT portfolio value tracker.
The boss of MetaMask Bridges claims that there are no immediate plans for the platform to integrate Bitcoin. However, reports have it that MetaMask users would be able to link DApps to blockchains like Bitcoin by utilizing MetaMask Snaps, or tools that allow users to personalize their MetaMask wallet:
"A few real Snaps enable connections between DApps, Filecoin, Solana, and Bitcoin. Once deployed, a "snap" may be used by any DApp, allowing EVM-compatible DApps to connect to the Bitcoin network via the active snap."
ConsenSys intended to invest $2.4 million yearly in their recently formed MetaMask Grants DAO to support the expansion of the Web3 ecosystem. According to Taylor Monahan, the global product lead for MetaMask, the platform will continue emphasizing decentralized development as a driver of future growth.
MetaMask is a well-known cryptocurrency wallet for the Ethereum blockchain that was introduced in 2016. The wallet still does not support Bitcoin BTC, despite it proving the largest cryptocurrency in the world, as it is by default focused on Ethereum and EVM-compatible networks.