MetapPlay: World's First AAA Graphics Playable Metaverse Game Powered by AI & Blockchain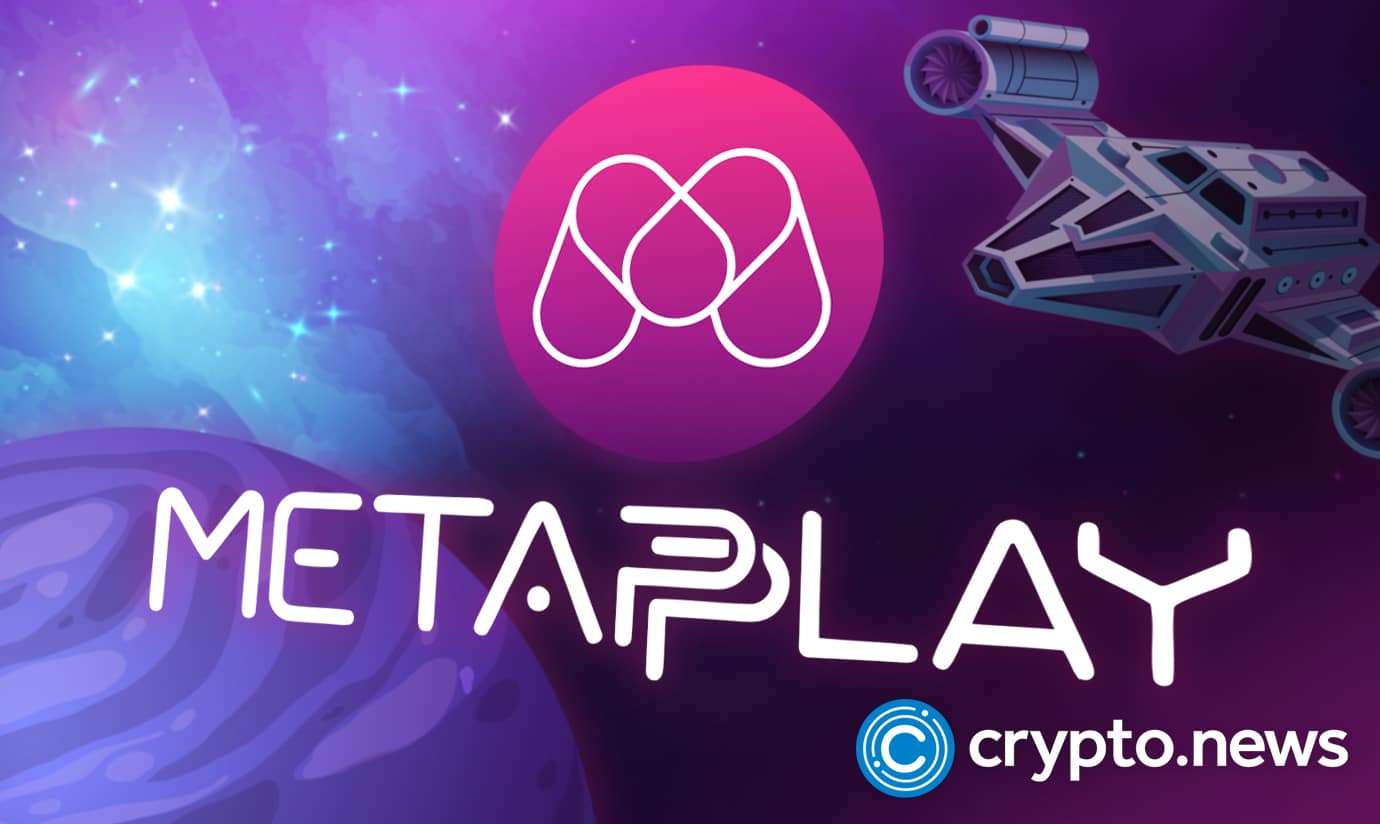 MetapPlay is developing a revolutionary and advanced version of the playable metaverse ecosystem powered by artificial intelligence and blockchain technology. The beta version of the Metap multiplayer online game is now live and the team is getting set to develop other parts of its metaverse such as tradeable LAND NFTs and more.
MetapPlay Metaverse 
MetapPlay (METAP) says it's creating a revolutionary and advanced playable metaverse based entirely on artificial intelligence. The team behind the project aims to disrupt the existing metaverse ecosystems and give a whole new meaning to both mobile and PC-based play-to-earn (P2E) gaming. 
According to a press release shared with crypto.news, members of the MetapPlay metaverse will be able to own countries and rule over them or become citizens of other players' nations, giving everyone the power to shape their own utopia.
The team says its primary objective is to bring to life for the first time ever, a fully multiplayer online game that comes with AAA Graphics and is loaded with cutting-edge artificial intelligence features. 
"Gaming is our passion. This is why we developed MetapPlay, to serve as a platform to help drive innovation in the gaming sector by effectively combining gaming and blockchain technologies. We are creating a big project that will be a first in its field by performing inter-game NFTand token swap transactions. MetapPlay will be launched as a pure community project," explains the team.
MetapPlay Beta
So far, the team has made it clear that the beta version of the NFT+Gamefi project has been successfully developed and it plans to release a playable demo of MetapPlay in the coming months, while the full version is expected to go live within the next six months.
To make its metaverse dream a reality, MetapPlay says sit has inked strategic partnership deals with various gaming projects in the industry, including Smaugsnft, CoinSale, iXiR Swap,  and others.
What's more, the MetapPlay team says it plans to make it metaverse interoperable with other gamefi and metaverse ecosystems. Holders of MetapPlay NFTs will enjoy various benefits, while also being able to participate in the governance processes of the project.
"MetapPlay will be fully online and multiplayer and will also have marketplace features that can connect with other games. We've already confirmed partnership deals with several gamefi projects and will announce post-launch. We will create a common market with many games and keep. The game trading feature at the highest level," the team added.
Members of the MetapPlay metaverse can earn juicy rewards and collectibles by playing entertaining games, creating their own customized earning places such as e-commerce and shopping malls in the game, and more.
The MetapPlay project is handled by a team of highly experienced individuals from diverse backgrounds, including Emrah Vural, the CEO, and Founder, who doubles as a blockchain enthusiast and an experienced project manager and strategist. Developer Dogu Sirt, Game & Contract Developer Erdem Altun, and more.
In the coming months, the team plans to launch its NFT collection, create an in-game economy as well as a METAP token staking system. The team has made it clear that METAP token supply will be capped at 100 million and the token will be listed on top exchanges.
To find out more about MetapPlay visit:

Twitter: https://twitter.com/metapplay 
Telegram: https://t.me/metapplay
Medium: https://medium.com/@metapplay

Reddit: https://www.reddit.com/user/metapofficial
Discord: https://discord.gg/cewVbrFS
Instagram: https://www.instagram.com/metapplaygame/