Meta's Reality Lab Posts $9.4B in Yearly Loses, Q3 Financial Report Shows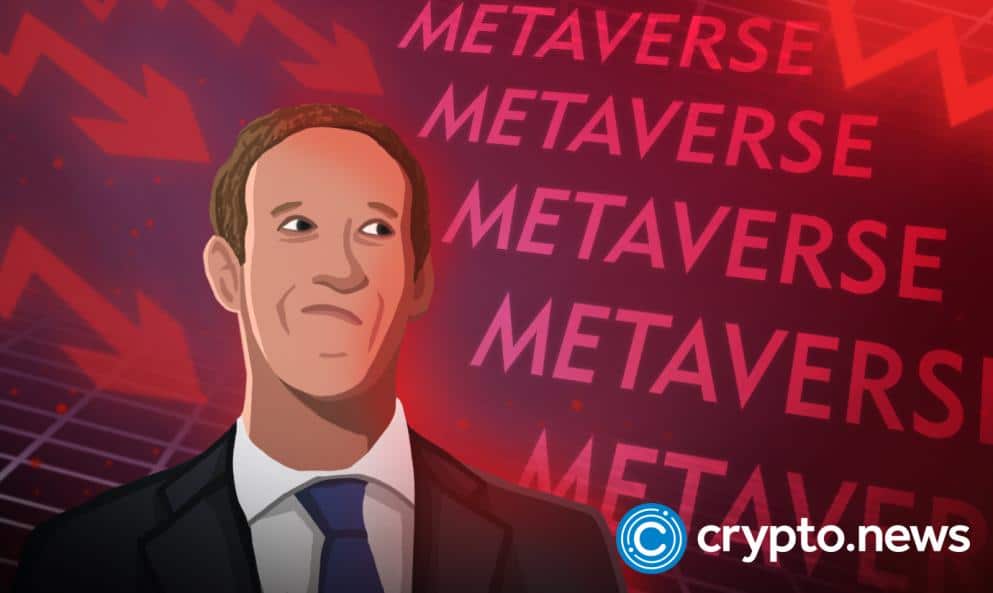 Meta has reported results for Q3 2022. Reveals huge decline in Metaverse Stocks exceeding expectations with about $600 million.
Metaverse Loses $3.6 in the Third Quarter
Reality Labs, a division of Meta Platforms Inc. responsible for creating virtual realities, Metaverse, has lost over $3.6 billion in the third quarter of 2022. Metaverse's loss was revealed in a quarterly report from global technology conglomerate Meta, released yesterday, 26th of October 2022.
Following its loss of about $2.8 billion in the second quarter of this year, Reality Labs Metaverse has continued to plummet as it lost over $3.6 billion in the third quarter of 2022, in contrast to $2.63 billion same time last year. Metaverse's yearly losses now total $9.4 billion.
Speaking on Metaverse's losses, Meta has stated in its financial reports:
"We do anticipate that Reality Labs operating losses in 2023 will grow significantly year-over-year. Beyond 2023, we expect to pace Reality Labs investments such that we can achieve our goal of growing overall company operating income in the long run."
According to Meta, the company expects 2022 capital expenditures, including principal payments on finance leases, to be in the range of $32-33 billion, updated from its prior range of $30-34 billion. The report reads:
"For 2023, we expect capital expenditures to be $34-39 billion, driven by our investments in data centers, servers, and network infrastructure. An increase in AI capacity is substantially driving all of our capital expenditure growth in 2023". 
Meta Stock Plummets in Third Quarter
While analysts expected Meta to report $1.90 a share on revenue of $27.4 billion, the multinational company only reported adjusted earnings of $1.64 on revenue of $27.7 billion.
Also, as of the time of the report, Meta's total costs and expenses were $22.05 billion, an increase of 19% year-over-year, which includes an impairment loss of $413 million for certain operating leases as part of the company's ongoing work to align its office facilities footprint with its anticipated operating needs.
According to the report, Meta's revenue for the third quarter decreased by 4% to $27.71 billion. Meta blamed the decline on foreign exchange rates, stating that if the exchange rates remained constant with the third quarter of 2021, revenue would have been $1.79 billion higher.
Meta stock dropped 12.3% to 114 during after-hours trading on the stock market yesterday.
Going Forward
In its commentary, Meta revealed that it expects the total revenue of the fourth quarter of 2022 to be $30-32.5 billion. Meta wrote, "our guidance assumes foreign currency will be an approximately 7% headwind to year-over-year total revenue growth in the fourth quarter, based on current exchange rates."
Amidst several other adjustments and developments, Meta is set to make significant changes across the board to operate more efficiently towards setting its 2023 budget. The company also stated that it would be holding some teams flat regarding headcount, shrinking others, and investing in headcount growth only in its highest priorities. Implementing all these, meta expects headcount at the end of 2023 will be approximately in line with third-quarter 2022 levels.