Method MetaGuild ($MMG) Token Sale Set for Late September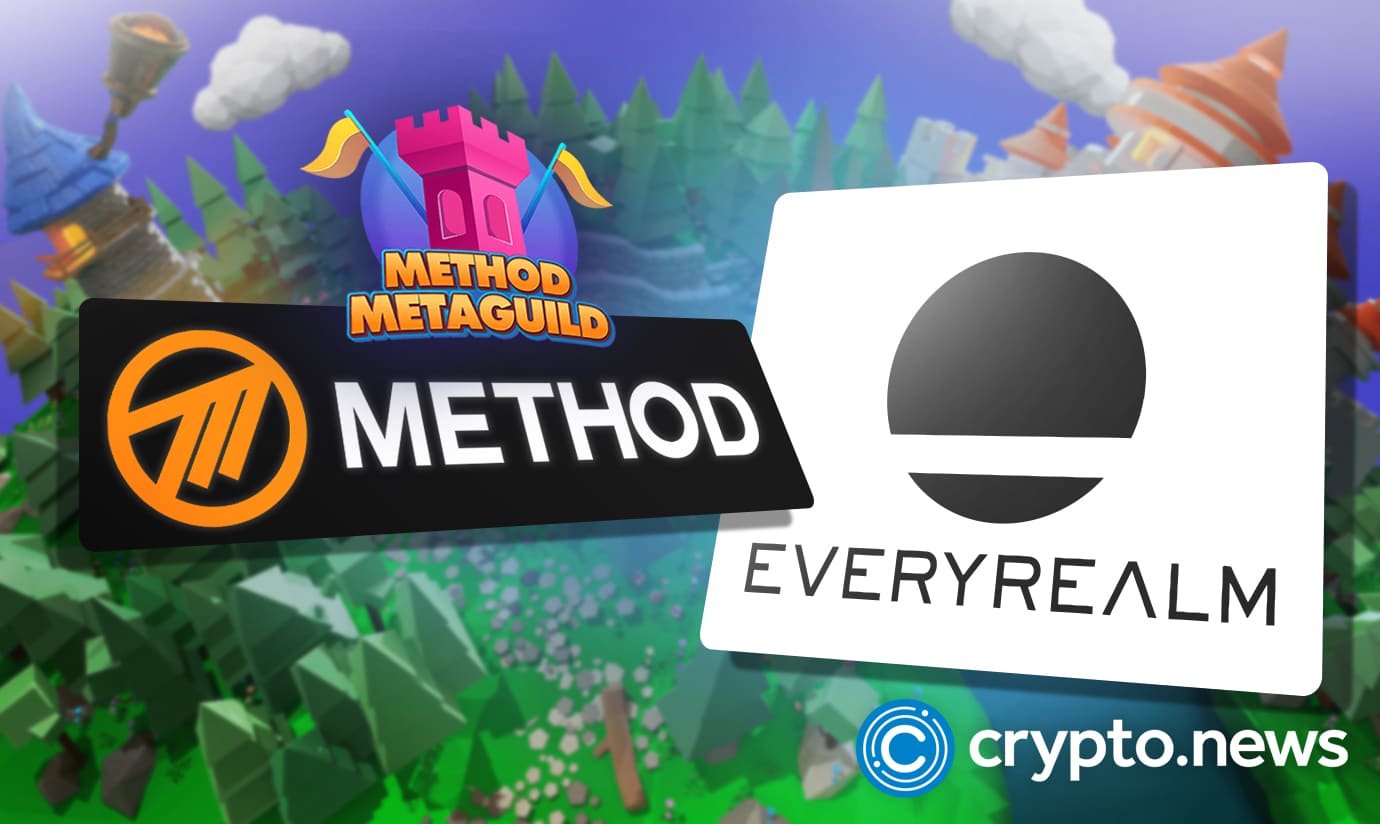 Method MetaGuild (MMG), a Web3 eSports team born out of a partnership between Method and Everyrealm, is set to carry out its regulated token sale on Republic's platform starting September 29th.
The token, $MMG, allows users to own a portion of MMG which will create yields through leveraging in-game NFTs, utility tokens, and treasury assets, in addition to revenue accrued through eSports content and marketing activities.
About Everyrealm and Method
Everyrealm, founded by Jane Yorio and formerly known as Republic Realm, is a gateway into the Metaverse. On account of its activities which include investing, managing, and developing assets like digital real estate, gaming, metaverse platforms and NFTs, Everyrealm has established itself as one of the most active operators in the Metaverse's real estate ecosystem. Everyrealm aims to become the top, most-trusted platform for NFT investment and innovation through either purchasing or building companies to support its growth.
Method is a professional eSports organisation that was launched in 2005 upon the release of World of Warcraft (WoW), with the objective of creating the best WoW team in the world. Since its establishment by founder Scott McMillan, Method has evolved into the most influential team in the MMO and RPG genres with a record 12 world firsts. In a pioneering step for the WoW ecosystem, Method offered a path as well as support for players to convert their gaming craft into a full-time profession; indeed, many of Method's professionals are today the leading content creators and competitors.
Method MetaGuild Token ($MMG)
Method MetaGuild (MMG) is a joint venture between Method and Everyrealm that was established to acquire and utilise assets in the Metaverse to generate revenue through play-to-earn (P2E) gaming activities. MMG aims to share Method's passion for eSports with the blockchain gaming community and operates under the ethos of 'invest, build, play' to cultivate a global community to propel blockchain gaming. In building itself as a global community, MMG hopes to attract not only professional gamers but also content creators, casual gamers, and developers to an ecosystem that captures the upside of web3 in all its glory.
$MMG will allow users to own a piece of the Method MetaGuild, which will, in turn, yield value for $MMG holders by leveraging NFTs, treasury assets, as well as in-game utility tokens. The core objective of the token is to provide financial value to the holders in the form of dividends and capital gains. Holders will also enjoy value through a variety of access and governance perks. 
In a recent Twitter post, MMG announced registration for the Token Allowlist was open, promising users that token holders would allow them to "own a piece of the leading web3 esports and entertainment organisation." The $MMG token sale is bound to signal a new chapter in Method's remarkable journey and kickstart an age of profitable web3 gaming for sophisticated investors.