Miami: Authorities Vote to Add MiamiCoin (MIA) to City's Coffers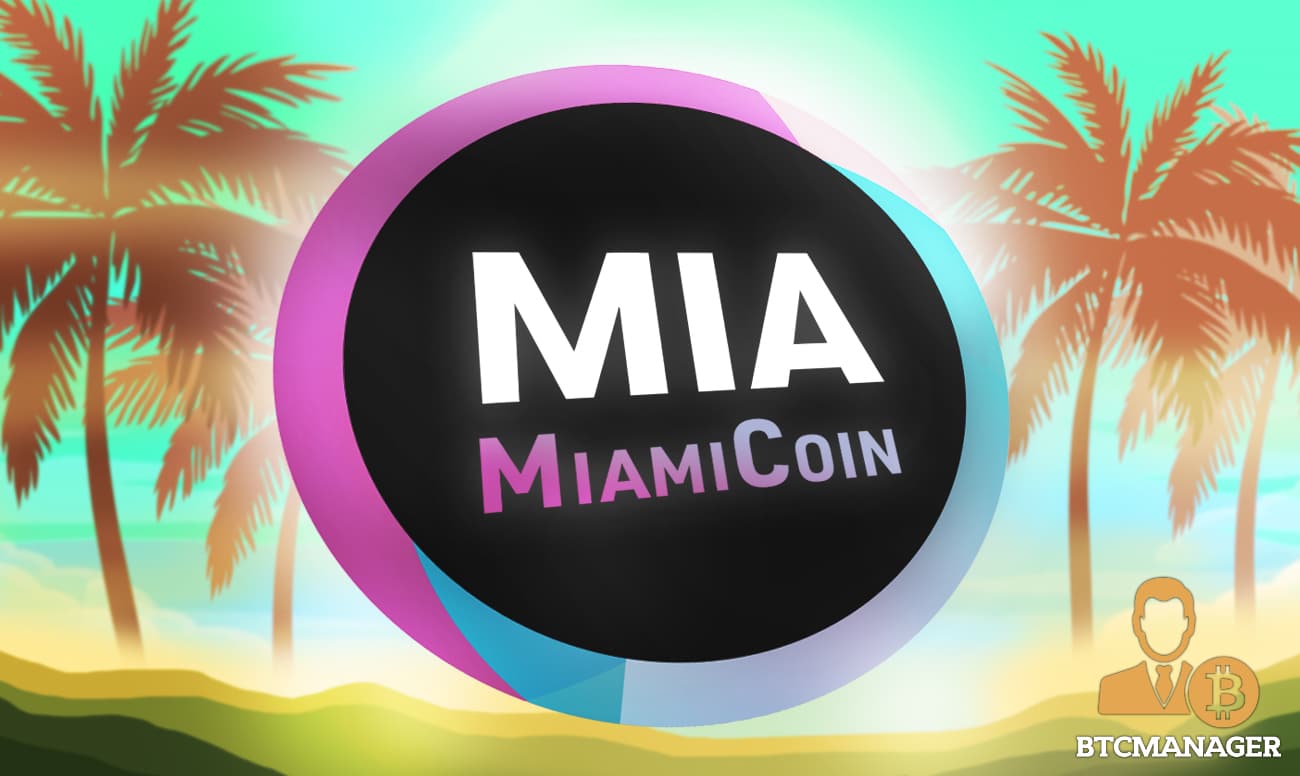 Authorities in Miami have voted unanimously to integrate the dollars generated from the mining of MiamiCoin (MIA) into the city's purse. So far over $5 million worth of the token has been mined. Mayor Francis Suarez has heaped huge praises on the orchestrators of the project, reports Miami Herald on September 14, 2021.
Miami Accepts MiaCoin (MIA)
Last August, CityCoins, a blockchain project focused on helping cities develop their own decentralized cryptocurrencies, officially launched MiamiCoin (MIA) as its first-ever city digital currency. Following the announcement, Miami formally began its due diligence on MIA.
Fast forward to September 2021, and MiamiCoin mining operations have now generated more than $5 million worth of the token, sitting securely in the MiamiCoin wallet under the custody of CityCoins.  
Per a report by a local news source, Miami Herald, Miami commissioners have now voted unanimously to accept the funds generated by MiamiCoin mining and add it to the city's treasury.
Mayor Suarez Praises CityCoins
As expected, Mayor Francis Suarez has commended the orchestrators of the project, while also describing the city's acceptance of the extra revenue generated for Miami by the initiative as a huge milestone for the city.
The @CityofMiami decision to accept the gift contributions generated by the @mineCityCoins Protocol-currently valued at $4.3M-represents a major milestone in Miami's quest to become a crypto innovation hub 🚀

Funds that will directly impact the lives of all our residents! https://t.co/pcrY4PwD06

— Mayor Francis Suarez (@FrancisSuarez) September 14, 2021
Despite agreeing to accept the contributions, Mayor Francis Suarez has made it clear that Miami city commissioners still need to hold talks to find out the best ways to utilize the funds.
"We're going to have conversations with the commission as more money is generated of what is the most effective means of using those funds. It's a very new technology, we want to be safe, we've done significant due diligence, but we want to be abundantly careful," he declared.
Miami commissioners initially proposed to use the funds to power a good number of public projects, including funding new initiatives for underprivileged communities, combating climate change, as well as powering crypto education and incentives for tech entrepreneurs in the city.
While the over $5 million generated by MiamiCoin so far may seem like a pin in Miami's $1.3 billion spending plan for the upcoming year, CityCoins has hinted that various decentralized applications (dApps) are currently being developed to create more utility for the coin and ultimately generate more revenue for the city.
"The more the open protocol gets built with, the more the city of Miami earns as a function, which benefits all Miami citizens,"  said CityCoins creator Patrick Stanley.