Microsoft Aims to Solve User Privacy Concern with a Bitcoin Blockchain-Backed User Data Repository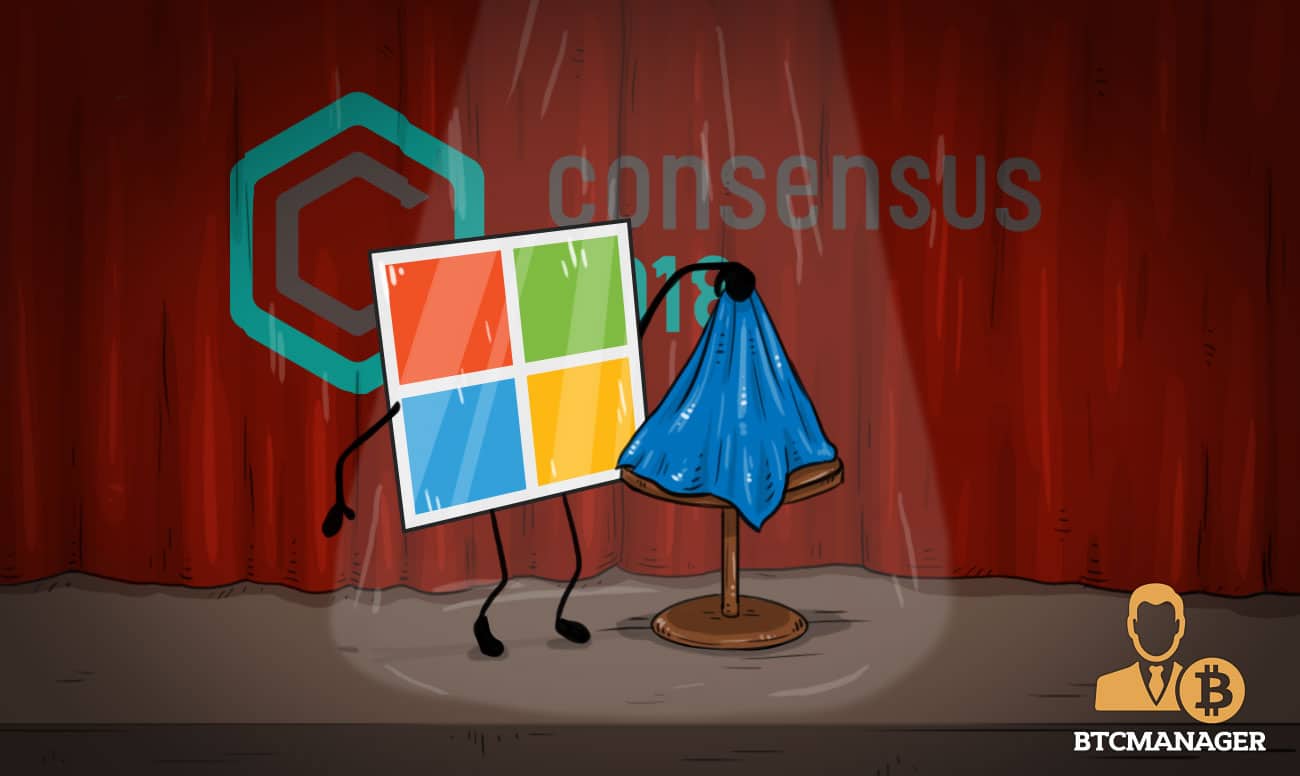 On Wednesday, May 16, 2018, Microsoft took the stage at Consensus 2018 to showcase its flagship presentation, "Decentralized identity for a decentralized world." The project aims to enable users to own and control their identity in a decentralized manner on a blockchain.
Decentralized Tool to Enhance User Privacy
Microsoft's first notable announcement to create a decentralized digital identity came through a blog post released by the company on February 12, 2018. The blog post, titled "Decentralized Digital Identities and Blockchain – The Future as We See It," announced that Microsoft had joined the ID2020 Initiative to bring the project to life.
Applications and services on the platform are required to seek user permission before accessing any sensitive data explicitly.
Instead of providing identity details to several applications, Microsoft reasoned that it would be much easier for the user to store all his data in a secure, decentralized hub. Users can then access and offer rights to this data as and when required.
Decentralized Identity Hub
Ankur Patel, Principal Program Manager at Microsoft Identity Division, said, "Each of us needs a digital identity we own, one which securely and privately stores all elements of our digital identity. This self-owned identity must be easy to use and give us complete control over how our identity data is accessed and used."
The launch of the decentralized third-party data repository was confirmed by Lead Microsoft Developer, Daniel Buchner, who tweeted, "I was introduced to Bitcoin in early 2011 by a good friend at Mozilla. That year I started working on a proposal called Firefox Handshake, a vision for decentralized apps/comms based on Bitcoin-anchored decentralized IDs. Now, in May 2018, we're at the tipping point of inevitability."
Daniel Buchner also confirmed some technical details of the project. For instance, Microsoft will use Chainpoint to anchor to bitcoin. Chainpoint is an open standard for creating a timestamp proof of any data, file or process. It links a hash of the user data to either the bitcoin or ethereum blockchain and returns a timestamp proof.
The technology giant has been participating in the Decentralized Identity Foundation (DIF) for developing Decentralized Identifiers, Identity Hubs, Universal DID Resolver, and Verifiable Credentials, of which are all critical components of the decentralized identity ecosystem. To make the DID accessible to everyone and so that it can manage a large number of transactions, the DID needs to use a second layer protocol like Chainpoint or the Lightning Network.
The Significance of Microsoft Adopting Blockchain Technology
The Bitcoin blockchain is widely expected to be the technological backbone of the decentralized identity platform since this network is the market leader regarding second layer protocol implementations. A generally held view is that bitcoin will gain significant traction when it finds a suitable application. Microsoft, in using the Bitcoin blockchain to develop a decentralized secure digital identity repository, could prove to be that critical step.
Microsoft isn't the only technology company announcing its blockchain plans at Consensus 2018. Amazon Web Services announced that it had entered into a partnership with Consensys to make enterprise blockchain easier and faster to deploy.