Microsoft to Sponsor Ethereum's DEVCON1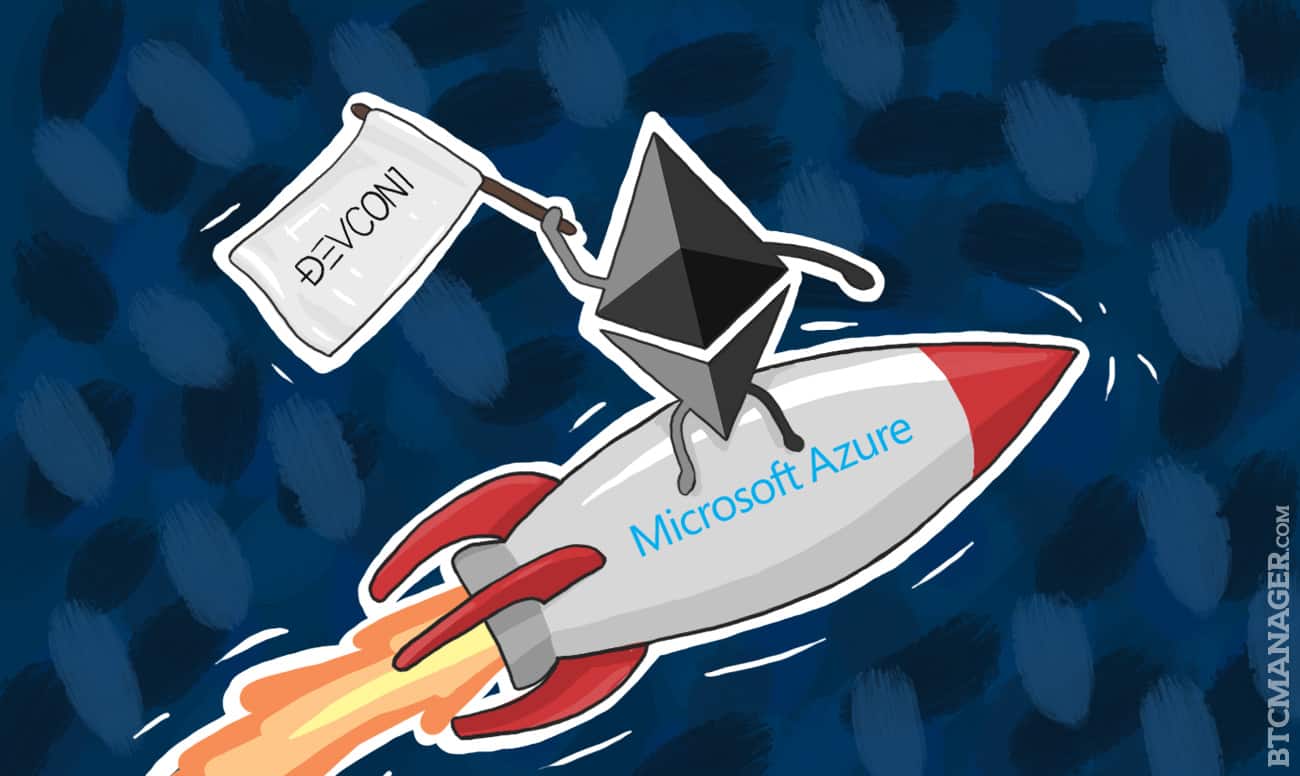 This year's DEVCON1, a conference hosted by Ethereum from November 9th – 13th at Gibson Hall in London, UK, will be sponsored by tech giant Microsoft.  Microsoft was also one of the first major names in the technology sector to embrace acceptance of Bitcoin, which, coupled with blockchain technologies increasing popularity, makes the company's sponsorship less surprising in hindsight.
The conference will consist of discussions and presentations regarding research and core protocols, as well as DApp development and industry and social implications. Pressing topics that affect all cryptocurrencies like scalability and decentralized protocols will be a highlight of the event, as will more specific topics such as "challenges of developing applications on top of the Ethereum platform."
Besides being impressed by the overall concept and ideology behind the potential of Ethereum's platform, Microsoft's  Director of Technology Strategy US Financial Services Marley Gray also hinted at possible Ethereum integration into Microsoft's cloud service, Azure.
In an Ethereum blog post, Gray said, "Microsoft is excited to sponsor and attend Ethereum's DevCon1. We find the Ethereum blockchain incredibly powerful and look forward to collaborating within the Ethereum Community. We see a future where the combination of Microsoft Azure and Ethereum can enable new innovative platforms like Blockchain-as-a-Service. This will serve as an inflection point to bring blockchain technology to enterprise clientele."
Ethereum founder Vitalik Buterin says,"DΞVCON1 is very excited to work with Microsoft and we look forward to having them in London." It will be interesting to see the kind of attraction a public figure as Microsoft can do for such a relatively small startup like Ethereum.
DEVCON1 is also sponsored by ConsenSys and Augur: ConsenSys focuses on "building decentralized applications and various developer and end-user tools for blockchain ecosystems" primarily for Ethereum; Augur is a prediction-markets platform built on top of Ethereum.
Registration costs are £250 for a one-day pass and £750 for a full conference access pass to all five days of the event, including daily coffee and lunch. The passes are available for purchase at the door as well but are 20% more expensive.
About Ethereum
Ethereum is a decentralised blockchain protocol that executes smart contracts: applications that run exactly as programmed without any possibility of downtime, censorship, fraud or third party interference.