Millicent Completes World's First Test of a General Purpose Full-Reserve Digital Currency (FRDC)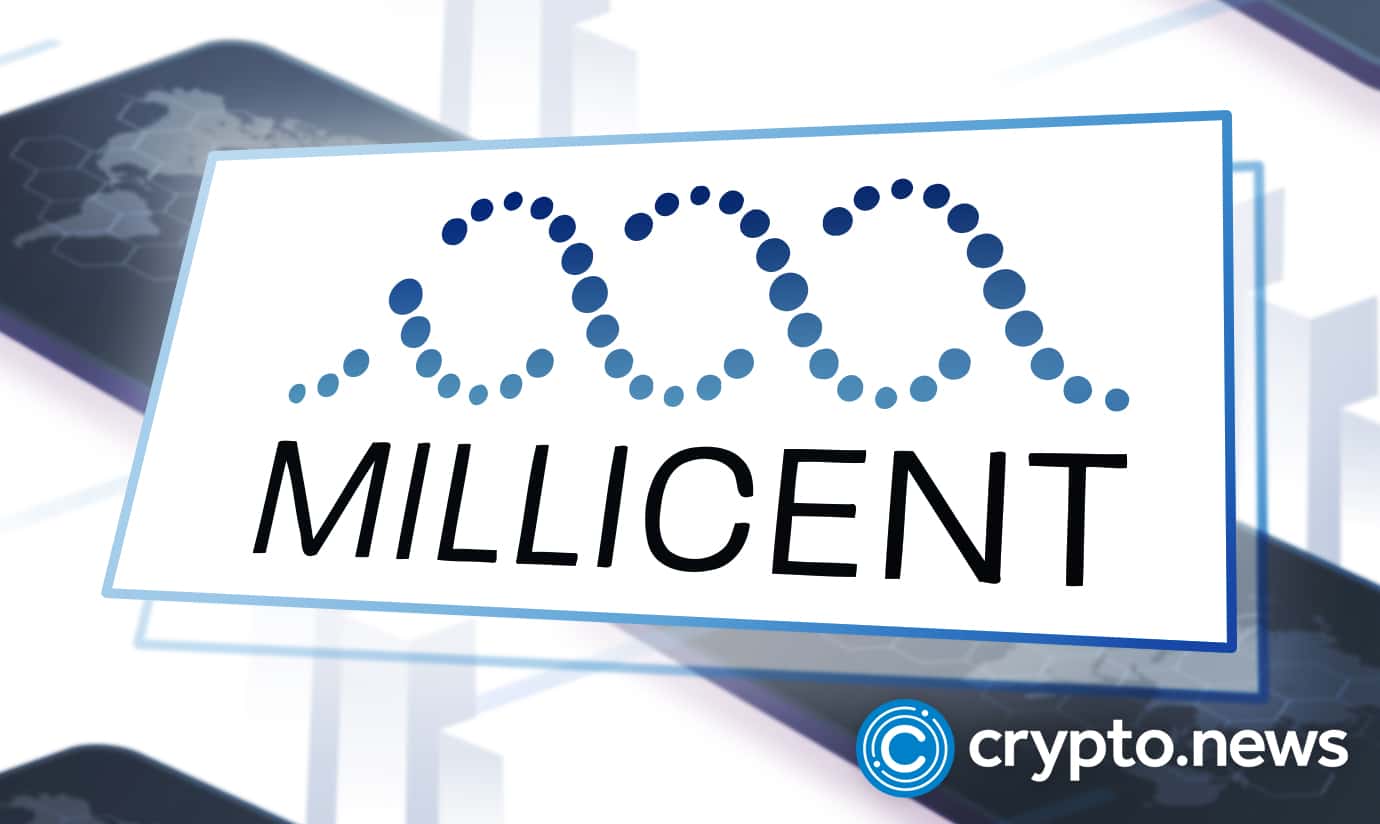 Millicent has announced the successful completion of its Full-Reserve Digital Currency (FRDC) test exercise using real-world scenarios. Millicent claims its FRDC are privately-issued digital currencies fully-pegged to a traditional fiat currency and collateralized 100 percent by liquid 'cash' held at the central bank and safeguarded by a regulated third party. FRDC is designed for consumer safety and confidence.
Millicent Concludes FRDC Testing
Millicent, a distributed ledger technology (DLT) powered fintech company that aims to build a financial foundation for the future via a universal digital finance network for all realities, both online and offline, has launched and completed the testing of its Full-Reserve Digital Currency (FRDC).
Designed for consumer safety and confidence, Millicent's FRDC is a privately-issued digital currency pegged to a traditional fiat currency and fully collateralized by liquid cash deposits held in a ringfenced account at the central bank and safeguarded by a regulated entity.
Millicent, which is co-funded by the R&D department of the UK government, says its FRDC test exercise was conducted as a technology demonstration for Innovate UK, an arm of UK Research and Innovation, the country's funding agency that actively invests in advanced scientific and tech research. 
Millicent has made it clear that its FRDC demonstration was performed within a sandboxed environment, enabling the team to test the digital currency's efficiency, flexibility, speed, and robustness in a vast array of situations.
FRDC was tested in various payment and settlement scenarios, including a simulation of fiat on-ramping via the UK's Faster Payments service, as well as on-chain conversion and minting of FRDC tokens pegged to the British pound, micropayments, higher value peer-to-peer payments, and more.
"Millicent addresses the major shortcomings of the payments industry, both traditional and crypto," said assessors from Innovate UK, adding "delivering a digital wallet and payment application accessible via iOS/Android apps, with an API for integration with existing web/mobile platforms within this project is courageous and ambitious."
True Stability
Millicent has described its successful FRDC testing as a huge milestone, as it firmly believes in the potential of blockchain technology when it comes to creating a more accessible and equitable financial system for everyone, and the demonstration ticks all the right boxes, as it frictionlessly merged distributed ledgers and smart contracts with legacy economic infrastructure, to birth a whole new stable and secure payment system.
The recent abrupt collapse of Terra's algorithmic stablecoin project and the subsequent de-pegging of other so-called stablecoins from the U.S. dollar has proven that not all stablecoins are as stable as they claim to be. Aside from the risky designs of some of these digital assets, the lack of total transparency on the part of issuers has also put stablecoins under close scrutiny by regulators across the globe.
Millicent says it's focused on succeeding where stablecoins have failed, by offering the masses a truly stable, transparent, and safe payment system in FRDC, which is based on a public-permissioned infrastructure with democratic community governance, fostering the mass adoption of everyday digital finance.
Millicent has stated that even though its FRDC test meets the definition for the world's first retail test of synthetic central bank digital currency (CBDC), the firm prefers the term Full-Reserve Digital Currency, to differentiate its payment solution from CDBCs and regular stablecoins, which have proven to be anything but stable. 
Millicent's FRDCs are designed to offer users the cost savings and other benefits of digital currencies in a safe, secure, and user-friendly manner.
"We are extremely proud to have presented this world-first solution to Innovate UK– especially during such as turbulent time for the crypto markets. Recent troubles with popular crypto platforms highlight the importance of projects like Millicent, that focus on safety, stability, and real-world benefits," said Millicent's CEO, Stella Dyer.
Dyer is a Harvard Business School graduate and she has worked with various leading financial institutions such as Morgan Stanley, JP Morgan, and Goldman Sachs.