Mimblewimble-Enabled Blockchain Project Beam (BEAM) Scheduled for June 2020 Fork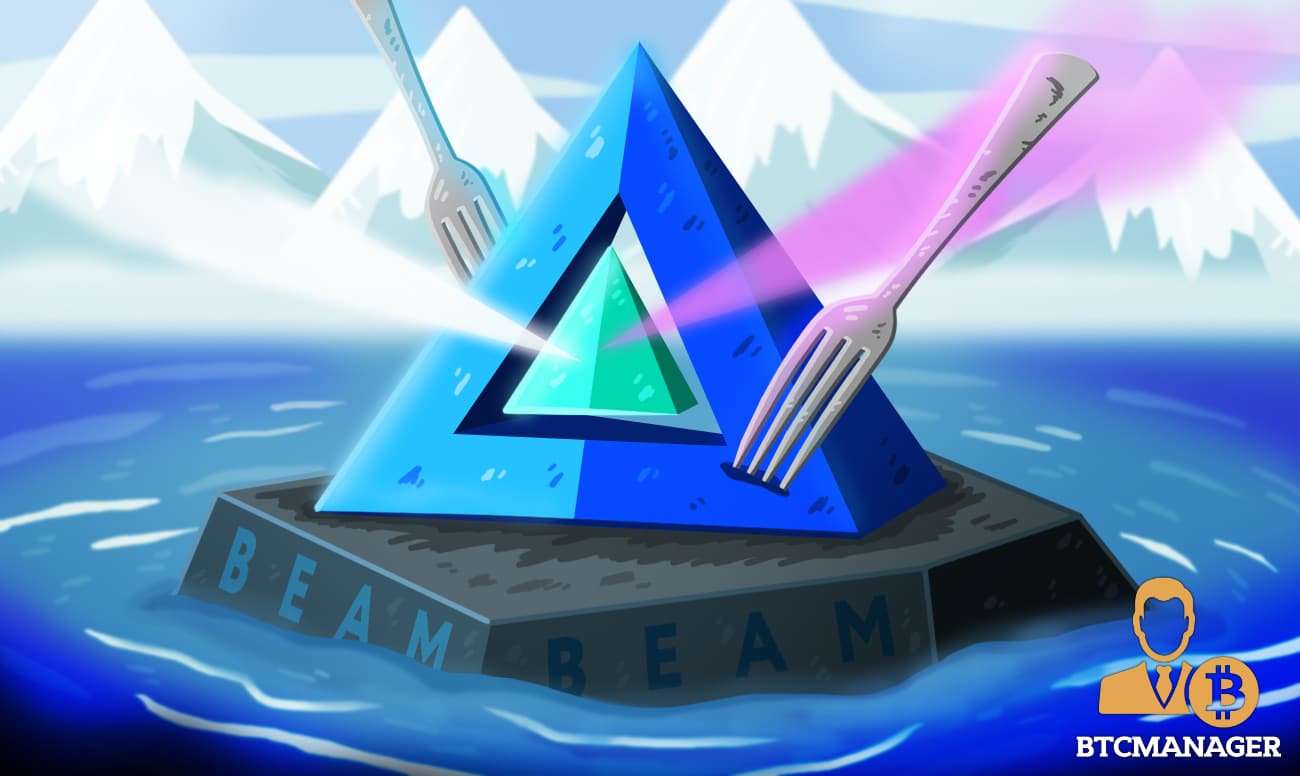 In a blog post shared on April 22, 2020, the privacy-centric blockchain project Beam (BEAM) announced it would be undergoing its second hard-fork in June 2020.
Beam Set to Undergo Hard-Fork
Beam, a Mimblewimble implementation-powered distributed ledger technology (DLT) project today announced that it will undergo a hard-fork in June 2020. Specifically, the project expects its second hard-fork to take place on June 28, 2020. The team expects the hard-fork to happen at block height 777,777.
Notably, the upcoming hard-fork promises to bring a slew of significant changes to Beam's network infrastructure.
The project will witness a change in its Proof-of-Work (PoW) algorithm from BeamHash II to BeamHash III. This is, in fact, one of the most important changes which would be brought about by the hard-fork to Beam's mining network as it will enable fuller GPU card capabilities.
BeamHash III's stronger algorithm binding will also make "unknown optimizations" which could be used for secret mining, less likely.
In addition to the aforementioned mining network change, Beam will activate support for confidential assets, Lelantus Mimblewimble, and one-sided payments.
According to the announcement, the Beam team will release the compatible node and Desktop Wallet binaries around the end of May 2020, to give the stakeholders enough time to upgrade to the new version. No action, other than a software upgrade, is required from Beam users.
The announcement reads in part:
"The binaries will support the current blockchain, and will automatically switch to the new consensus mechanism when the target block height is reached. No user intervention will be required. Funds will not be affected."
The Outlook for Privacy-Centric Cryptocurrencies
Privacy-focused cryptocurrencies have always been the outlier when it comes to all the various facets of digital currencies.
While on one hand, they offer users complete control over their monetary transactions and identity over the Internet, they also don't seem to sit well with financial regulators around the world who suspect them of being used for illicit purposes.
In, perhaps, one of the major advocacies for privacy cryptocurrency to date, smartphone manufacturer HTC recently announced that it would soon be introducing support for mining Monero (XMR) on its blockchain flagship smartphone – HTC Exodus.