Mina and Neo lead price gains in crypto top 100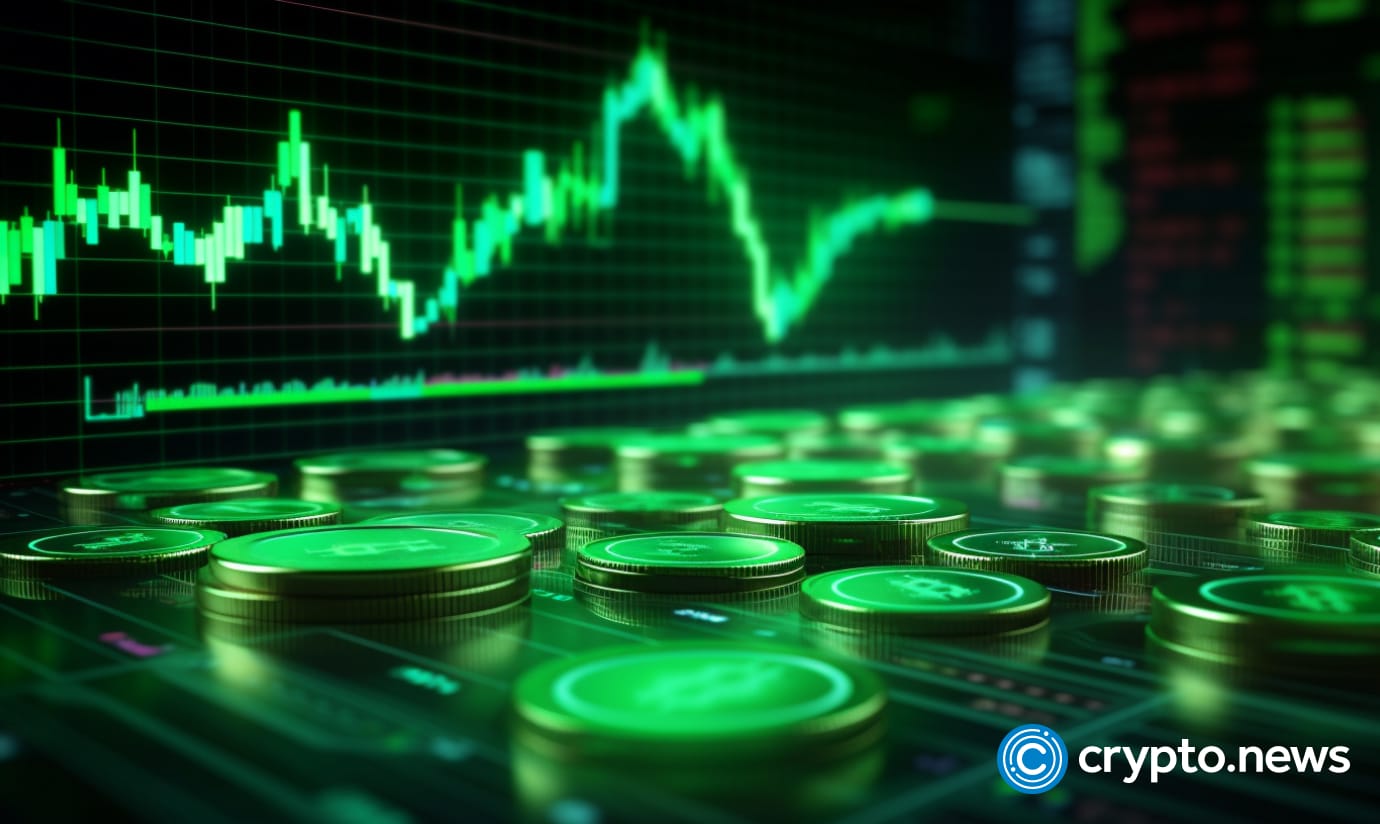 Mina (MINA) and Neo (NEO) witnessed notable hikes over the past day, making them the top gainers among the top 100 crypto assets.
Mina price surge
MINA is up by 22% in the past 24 hours and is trading at $0.74 at the time of writing. The asset reached a local high of $0.92 after an 85% surge on Oct. 26 after being listed on the leading Korean exchange Upbit. 

Mina's market cap currently stands at around $740 million, with a 24-hour trading volume of roughly $250 million. The native token of the Mina Protocol recorded a 101% surge over the past 30 days.
According to data from the market intelligence platform Santiment, MINA's social volume witnessed a 450% rise over the past 24 hours. However, the asset's social activity is still down by 93% from its local top on Oct. 24. 
Per Santiment, Mina's development activity has consistently declined over the past two weeks — marking a 68% dive since Oct. 24. 
Neo price surge
NEO's price reached an eight-month high of $15.3 on Nov. 5 — this price point was last seen in late February. While recording a slight decline until Nov. 8, Neo gained 13.6% in the past 24 hours and is trading at $13.92 while writing. 

The asset's market capitalization currently stands at $981 million, with a 24-hour trading volume of around $153 million.
According to Santiment, Neo's development activity skyrocketed by 2,370% over the past seven days. With the latest rise, the asset's development activity currently stands at a 17-month high.
Moreover, Santiment data shows that NEO's social volume registered a 40% incline over the past 24 hours. 
The recent hike in the NEO price comes as the amount of interest in short positions is higher than long positions on the largest crypto exchange by trading volume, Binance — with the Binance funding rate currently hovering around 0.01%.
A crypto.news report on Nov. 6 showed that NEO briefly touched a 36-week high of $15.3 as the short position NEO holders dominated long position holders. 
The rise comes as the global crypto market capitalization reached an 18-month high of $1.38 trillion after witnessing a local bottom of around $790 billion in early January.