More Than 100,000 Mining Operations Shut Down Since Bitcoin Plunge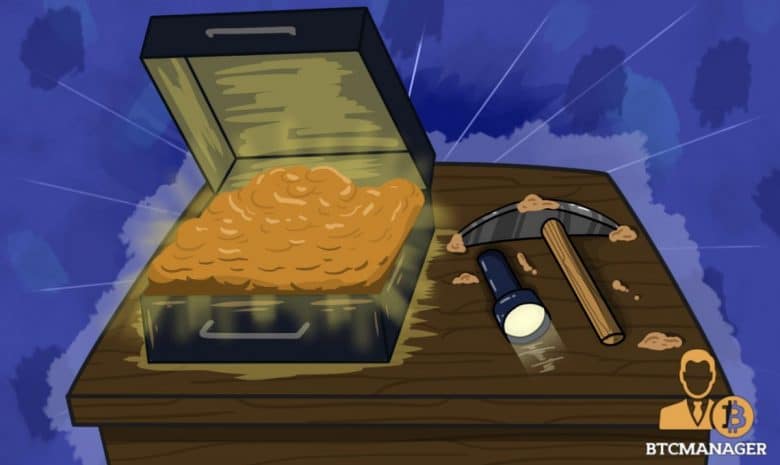 The recent rout in Bitcoin has caused more than 100,000 mining operations to close as they become unprofitable, leading to a consolidation going on among miners as the threat of hacks and fight over network control rise, Bloomberg reported on December 3, 2018.
Falling Crypto Prices Have a Profound Effect on Mining Operations
The falling crypto prices, which have been wreaking havoc in the market since the second half of November, have started affecting much more than just the value of digital coins. One of the consequences of the recent rout in bitcoin is well underway, and it's affecting mining operations like never before.
There is a consolidation currently going on among miners after the plunge rendered many of them unprofitable. At least 100,000 individual miners have shut down, according to Autonomous Research LLP, with Fundstrat Global Advisors LLC estimating that about 1.4 million servers have been unplugged since early September 2018.
A vast majority of miners are only profitable when Bitcoin trades above $4,500, but the coin hasn't closed above that since November 19. The $4,300 mark is regarded as a critical point for the coin, which traded for almost $20,000 at its highest in December 2017.
Bitcoin's hash rate has also dropped 36 percent from its all-time peak in August 2018, causing its problem-solving difficulty to fall around ten percent, Lex Sokolin, the London-based global director of fintech strategy at Autonomous told Bloomberg. The current market conditions allow only a selected few to stay in the game: miners with extensive operations, precise business models or meager electricity costs.
Big Operations Flourish, Small Miners Pushed Out of The Market
One operation that ticks all three boxes is Salcido Enterprises, which claims to be one of the largest miners in North America with 22 megawatts of power deployed and 20 megawatts more being built. Based in Wenatchee, Washington, the company takes advantage of Douglas County's cheap electricity generated at the Wells Hydroelectric project – a dam set up on the Columbia River.
"We are entering in the phase when there's a flushing out of the market," said Malachi Salcido, head of the Salcido Enterprises. "There will be relatively few operations that come out the other side."
Margins before costs like depreciation and taxes dropped from about 40 percent to 20 percent during the November slide, Salcido told Bloomberg, but have jumped back up at the company to around 40 percent as smaller rivals shuttered operations.
Salcido's operation managed to stay afloat due to his business model of owning all of its rigs instead of hosting it for other miners. One of Salcido's competitors, GigaWatt, hosted smaller miners and operated on a thin profit margin, which led to the company filing for bankruptcy.
Salcido, who says he has already weathered three other Bitcoin crashes during its ten-year history, doesn't anticipate a quick turnaround. "Like all market bottoms, the smart money is watching for the turn, that doesn't usually happen quickly," he said, adding that he wouldn't be surprised if the market doesn't hit its bottom until February 2019.