Missoula County Commission Delays Ban on Cryptocurrency Mining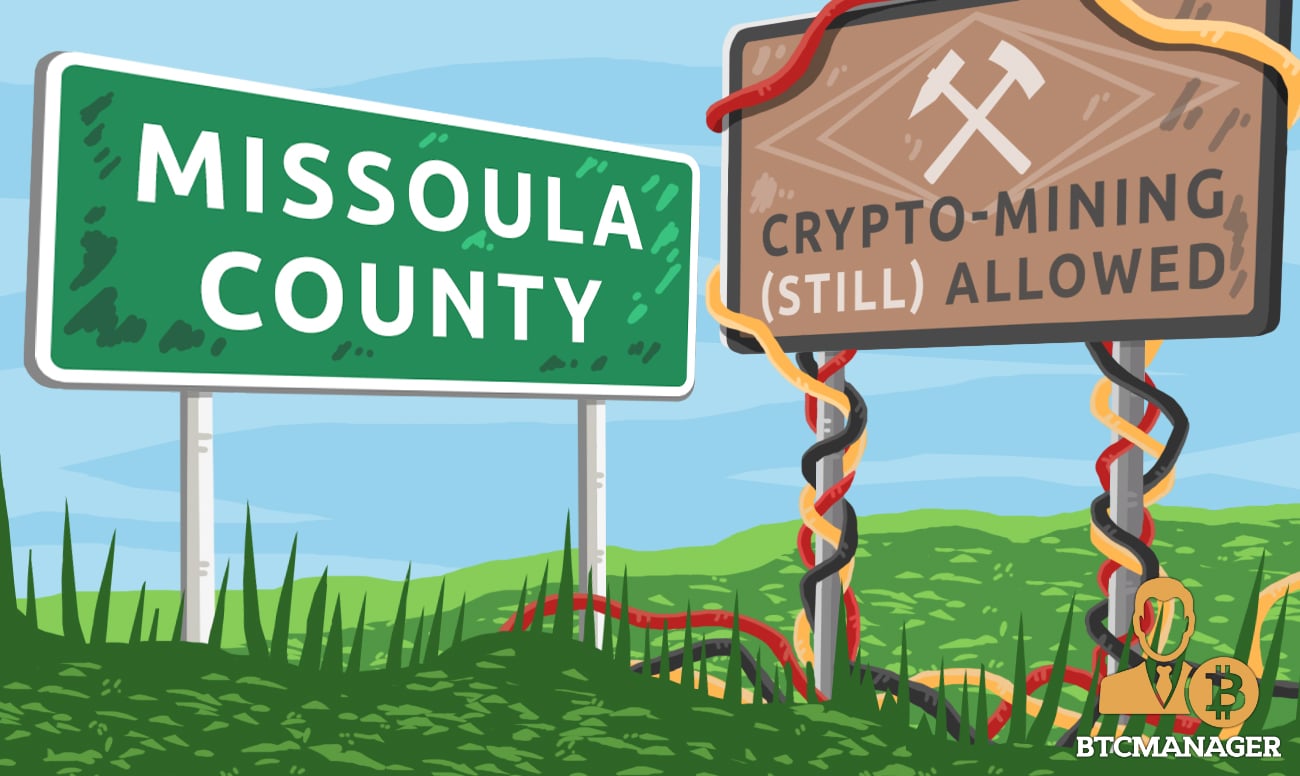 The Missoula County Commission on June 14, 2018, decided to postpone and the one-year ban imposed on cryptocurrency mining activities.
Residents Express Frustration over Cryptocurrency Mining Farms
Despite an intensive two hours of discussion, presentations, and public comments concerning Bitcoin mining operations in Bonner, the public was fairly split when it came to the support and opposition to the activity.
Although the discussion provided the public with a lot more information, Commissioner Jean Curtiss commented "we all understand that we don't understand. We don't know all the impacts in the future of the long game."
According to Missoulian News, Commissioner Cola Rowley believes it may be an essential time for more "education and outreach" before implementing the one-year ban on cryptocurrency mining. "This has been fascinating, and I head a lot new information," said Rowley.
Mining Destinations on the Rise
Montana and the Pacific Northwest have recently become a trendy popular destination for large cryptocurrency mining farms. The colder climate helps cool down the hundreds of computers. The electricity cost in the region is also relatively low.
Residents, however, are reportedly frustrated with the massive operation in an old mill site in Bonner. The cryptocurrency farm uses over 400 fans which cause a low humming noise that bothers the residents.
Joanne Weimer, a resident, stated:
"The noise is bad. Some people are going to have to move. Our property values are going down. The references that this is the same as the mill is wrong. This is not the same kind of noise."
However, commissioners have expressed concerns about the greenhouse gas emissions released from large cryptocurrency mining operations. The abrupt increase in electricity demand from these cryptocurrency farms could also be a safety risk and fire hazard to local electric distribution systems. It could even affect electricity rates for residents.
Residents Asked to see Macro Benefits
Dan Stivers, the Manager of Project Spokane, a company that provides blockchain security services for the Bitcoin network, submitted an eight-page letter to the commission responding to their primary concerns.
In regards to greenhouse gases, Stivers mentioned that they purchase power from Energy Keepers Inc., a clean and renewable hydroelectric source that currently generates more power than it sells. The company now complies with all existing laws and regulations when it comes to fire hazard concerns and any hardware they use is re-marketed, recycled or repurposed.
"You need to consider the long game, not only for Bonner but Missoula County and the State of Montana," said Stivers. "This is emerging technology, we are like a utility; we sell computational power to a network. Because it is an emerging technology, we are learning things along the way. We're like where IBM was with personal computers in 1988."