Mitsubishi Financial Announces Blockchain Based Payment Settlement Network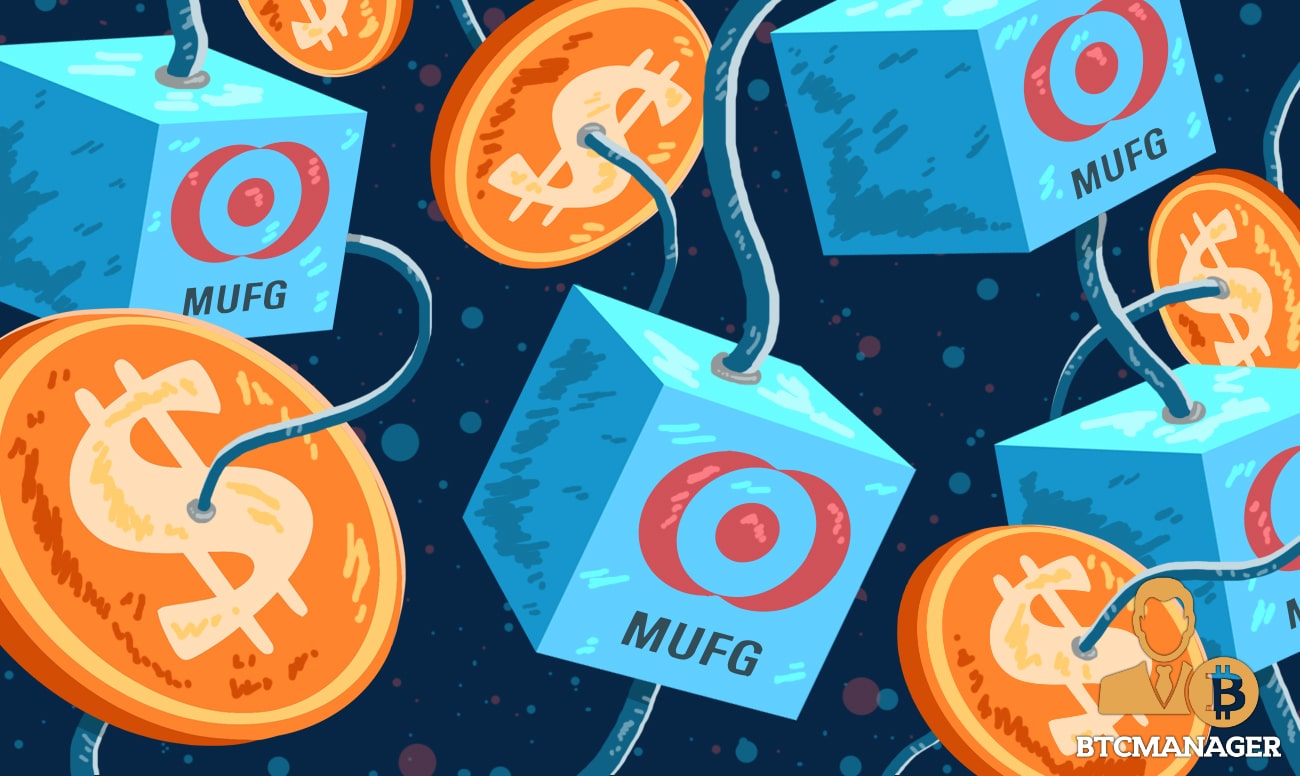 Japan's largest bank Mitsubishi UFJ Financial Group (MUFG) announced an agreement with America based Akamai Technologies on May 21, 2018, to develop a new payment network platform based on blockchain technology. The announcement was made via a press release by Mitsubishi.
Payment Network Platform on the Blockchain
The two companies will develop a payment processing network using the ledger technology. Mitsubishi believes that the platform, when developed, will be the fastest payment processing network in existence. Moreover, it will boast a capacity of up to a million transactions per second and validate transactions within two seconds.
The platform will be built using Mitsubishi's existing payments business model remodeled to work with blockchain technology combined with Akamai's global cloud delivery platform. The statement read:
"MUFG and Akamai, using Akamai's globally deployed high-speed and high-security platform, will utilize this new blockchain's high-speed processing and secure value transfer abilities to promote pay-per-use, micropayments, and other new IoT generation payment methods, and to support the diverse payment options of the sharing economy by offering an open platform."
Nobuyuki Hirano, president and group CEO of MUFG said, "For years, the financial industry has sought to utilize blockchain to secure and hasten transaction processing, and lower associated costs," while the new blockchain based payment settlement platform will, "support significantly greater volumes of high-speed payment transactions without compromising the level of security required to combat fraudulent transactions."
The platform is expected to be operational by 2019 and will be compatible with IoT and other devices. The press release also highlighted Mitsubishi's previous work with Akamai when it tested its high speed and network. "MUFG and Akamai verified that by using this new blockchain technology under realistic business conditions, Akamai's platform was capable to process transactions in less than two seconds," said the media release.
Details of the Blockchain Based Payment Network
The speed of the verifying of transactions is mainly dependent on the number of nodes and the speed of consensus between them. The Bitcoin Blockchain has had issues with handling a large number of operations.
As a result, the currency has seen significant innovations to solve this problem, in the form of the Lightning Network and other off-chain solutions. MUFG and Akamai will tackle this problem with the latter's cloud delivery platform that consists of server groups located at more than 3,800 points across 135 countries that help enable high-speed transfer of data between nodes over the internet.
The new network will permit the creation of new blocks at high speeds without sacrificing the fundamental structure or features of the blockchain. MUFG highlighted in its statement that the reduction of the cost involved in managing financial transactions is a crucial aim of the project.
MUFG, Japan's largest and the world's fifth-largest bank was also reported to be in advanced development of launching its own cryptocurrency by 2019. Local media outlet NHK stated on May 15, 2018, the bank's plans to launch its digital currency "MUFG Coin." The trial of the token would be open to over 100,000 customers of MUFG in Japan on an opt-in basis.