MMA Fighter Jon Fitch: Bitcoin is a Viable Currency for Fighters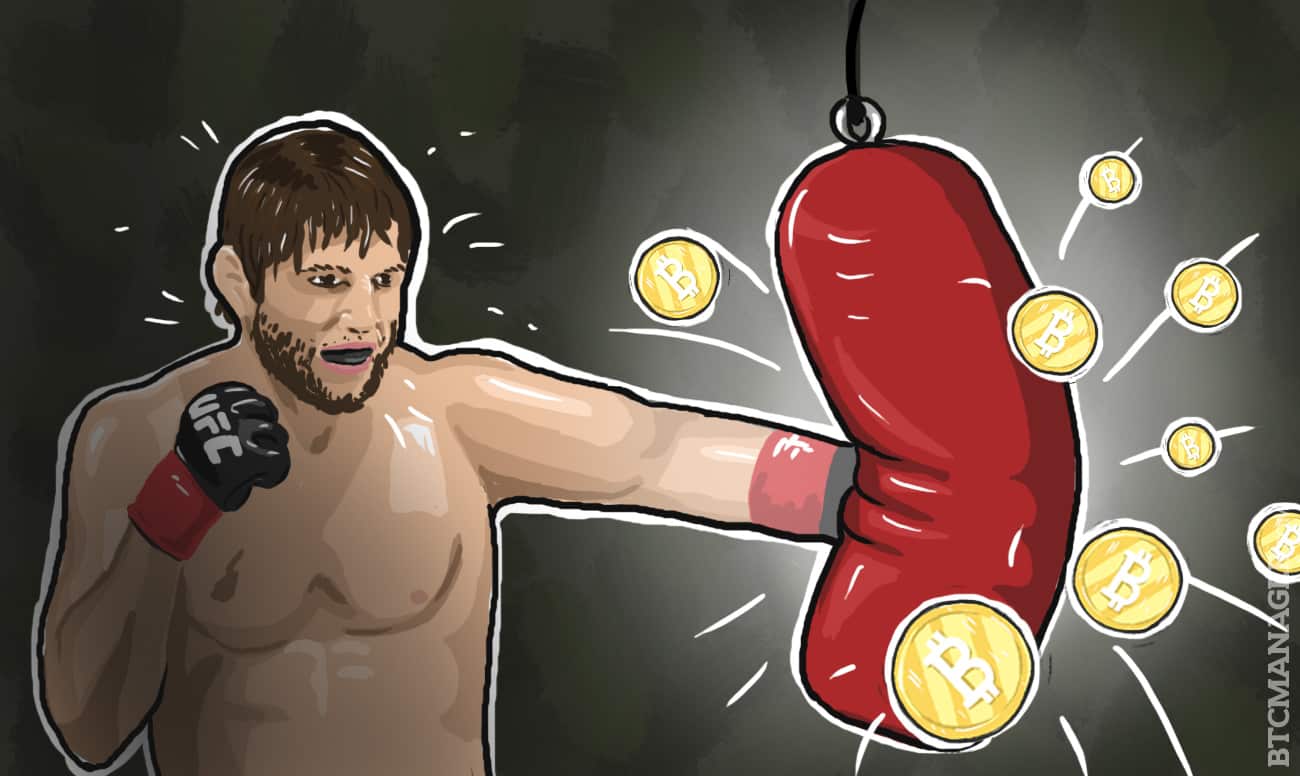 Jon Fitch, an American mixed martial artist competing in the welterweight division of the World Series of Fighting and former top welterweight contender for the UFC (Ultimate Fighting Championship), has become one of two pro athletes to be paid with cryptocurrency for official sporting events.
In 2008, Fitch was looking for different investment and a medium of exchange during the financial collapse after being left with less than US$180,000 in his bank account. Fitch turned to bitcoin and cryptocurrencies to manage his wealth and to receive his wages.
Most MMA fighters competing in international organizations like the UFC, ONE Championship and World Series of Fighting are required to travel around the world and perform in several different countries each year. Almost all payments are processed after the fight ends and are sent either via bank wiring or as a check.
However, receiving bank-based payments in countries like Brazil and Argentina could take at least 5 days to 21 days with around 5 – 12 percent in conversion and transaction fees on average.
High-profile fighters like Fitch competing in international organizations have training camps, teams, coaches and personal nutritionists that they have to pay after each fight. If the payments are stalled by banks or by online financial platforms like Paypal for weeks, fighters can run into difficulties paying their trainers and expenses.
Over the past few years, Fitch realized that the decentralized and peer-to-peer nature of bitcoin could enable instantaneous transactions for fighters all across the globe and high international rates of bitcoin could make the digital currency viable as a payout method for high-profile fighters.
"The appeal for me with bitcoin and MMA is it's an international sport. A lot of guys have problems with getting paid and the payment processing that goes on. You fight in Brazil or somewhere else, and it takes a few weeks before you get your check. It's not always easy for a lot of fighters. They've got people to pay, trainers, expenses, and things like that," said Fitch during an interview with Inverse.
Other than bitcoin, Fitch has also been interested in altcoins like HYPER, a low energy cryptocurrency used in online games like Counter-Strike and Minecraft. HYPERcoin currently guarantees a 5 percent monthly interest rate to stakers and will change to 10 percent annual interest in 2019.
"I like HYPERcoin's 5 percent interest. I can't get that at the bank, you know? The price has been fairly consistent for a while. It's almost a two-year-old coin and what I like about it is it's a gaming coin. It has gaming servers. Instead of getting points, they get money back," explained Fitch.
To avoid bitcoin price volatility, Fitch has also used alternative platforms like BitGold to hedge bitcoin to gold. Today, there are many bitcoin to gold platforms and exchanges like Vaultoro, which allows users to purchase other assets and precious metals to hold bitcoin as a more stable asset like gold.
Although Fitch will not be able to receive payments in cryptocurrencies for the upcoming fight, Fitch was paid strictly in bitcoin with his last fight in June, with Dennis Hallman.