Monero Becomes Exclusive Cryptocurrency at Fortnite's Merch Store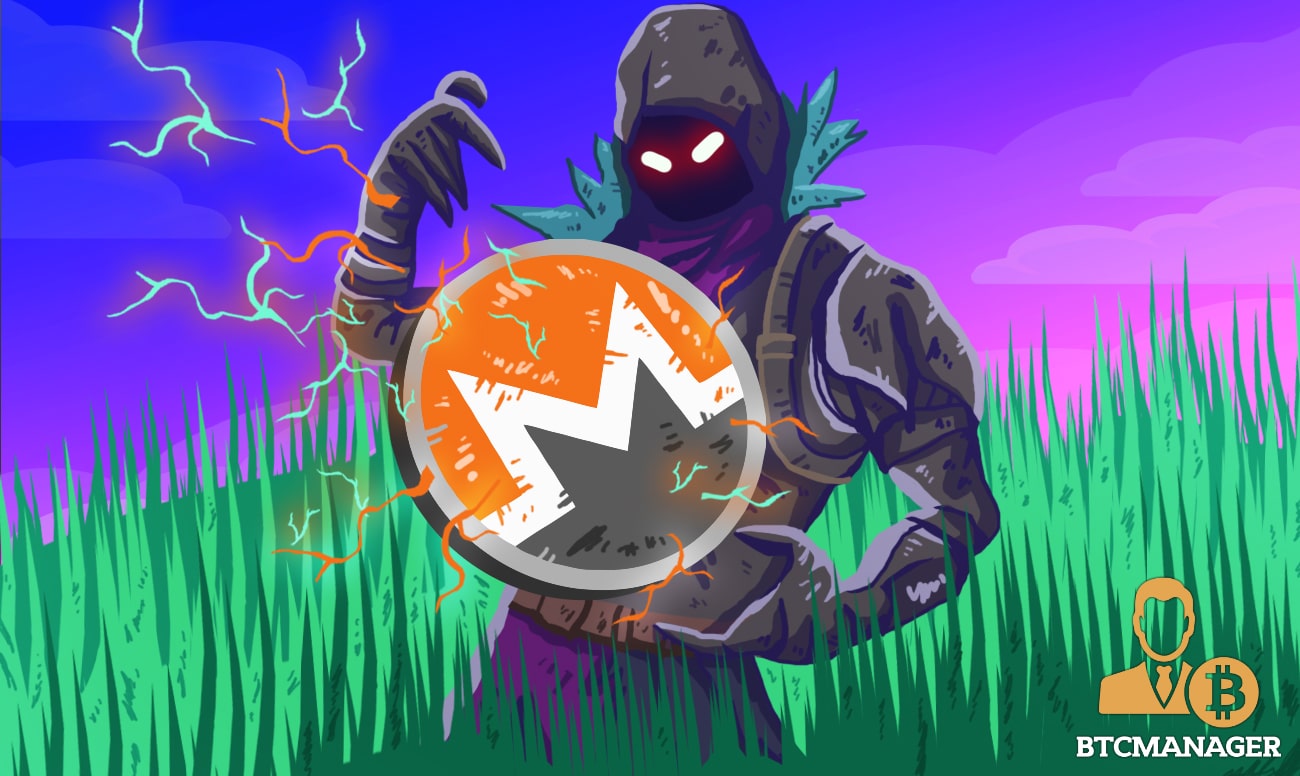 The official merchandise store for Fortnite, a popular video game, has started accepting Monero (XMR) as its exclusive cryptocurrency, the company announced in a tweet on January 1, 2019.
Fortnite's Merch Store Exclusively Accepts Monero
Retail Row, the supporting retail store for Fortnite, the most popular video game in the world, has started accepting cryptocurrency payments in the privacy-centric Monero (XMR).
Rumors about Fortnite accepting payments in Monero began circulating on New Year's Day and were eventually confirmed by a member of the Monero Core Team. Riccardo Spagni, a South African national and the lead maintainer of the Monero project, took to Twitter to announce the news, calling the development "too cool."
Later in the day, Monero officially announced the news, tweeting:
"The official Fortnite Merch Store is now exclusively accepting #Monero as a cryptocurrency payment option!"
According to Retail Row's website, Monero payments will be processed by GloBee, a cryptocurrency processing service which lets retailers accept digital coins such as bitcoin, litecoin, ethereum, dogecoin, XRP, and XMR.
Why Monero?
Retail Row's choice to use Monero as the exclusive cryptocurrency option came as a surprise to many, as the coin isn't even among the top ten currencies by market capitalization. Some members of the crypto community have also pointed out that Monero is a favorite among crypto jackers, with some studies even pointing out that at least five percent of its current circulation came from malicious mining.
Malicious hackers have also been known to target Fortnite users to steal bitcoin, which prompted many users to question the company's decision to start accepting cryptocurrencies.
Spagni clarified some of the community's questions on Twitter, explaining that the company chose to accept Monero instead of Bitcoin due to the latter's lack of privacy. "They have no desire to provide an alternative that is the most tamper resistant because that is not a concern," Spagni tweeted.
He also added that the store provider was "very interested" in Bitcoin's Lightning Network and that the Monero team was "pushing hard" to get them to add it as another means of payment.
Nonetheless, both gamers and members of the crypto community were pleased with the news, as Fortnite's popularity could bring much-needed attention to digital coins. Due to Fortnite's popularity, Epic Games, the company behind the game, has been valued at over $15 billion in its latest funding round.