Moroccans Increasingly Buying Bitcoin Despite Government's Crypto Ban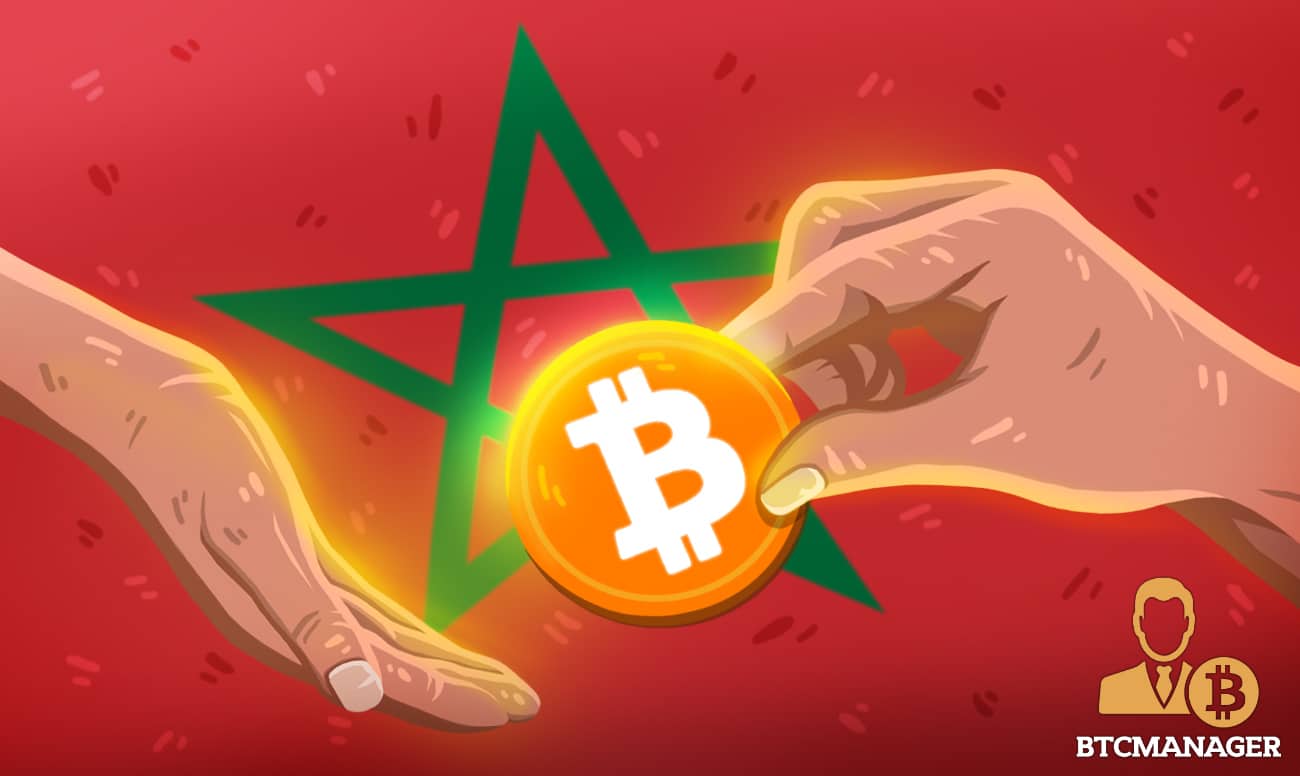 While the Moroccan government has since placed a blanket ban on bitcoin (BTC) and other cryptocurrencies, residents are increasingly buying and trading these digital assets via peer-to-peer channels. Crypto adoption is also on the rise in other African countries including Nigeria, according to a report onMarch 22, 2021.
Moroccans in Love with Cryptos' Privacy Features 
According to a 2019 research report by the World Bank, only 29 percent of Morocco's adults have bank accounts, with civil servants and those working for other corporate organizations making up that number. 
Though recent reports have it that the Central Bank of Morocco is now pointing its searchlights into central bank digital currencies (CBDCs), bitcoin and altcoins remain banned in the state, as the government have made it clear since 2017 that crypto transactions are illegal and anyone found using them in the region would be punished severely.
Despite the foregoing, Moroccans have continued to use these revolutionary cryptoassets for their daily transactions, thanks to the financial freedom and privacy they offer, as compared to traditional banks.
Commenting on the matter, Insaf Nori, Decred's Middle East community manager said:
"Some traders just want to make quick profits from cryptocurrencies, while some others want financial freedom because they don't have bank accounts."
Localbitcoins Trading Volume Skyrockets 
According to Jukka Blomberg, Chief Marketing Officer at Localbitcoins, a peer-to-peer bitcoin trading venue, the platform witnessed 700 new user registrations between 2019 and 2020, with trading volume hitting $900,000 for the first time ever in the region in February 2021.
Notably, Blomberg has reiterated that an increase in bitcoin's trading volume in the region goes a long way to show that the digital asset's "positive trend and increasing demand remains untouched in Morocco. And looking towards 2021 and beyond there are numerous reasons to be very optimistic about the growth potential of cryptos."
In the same vein, bitcoin adoption in other parts of Africa has continued to move in an upward trajectory, with Nigeria leading the race, as recent reports have it that a total of 60,215 BTC ($3.29 billion) has been traded in the country in the past five years, making it the world's second-largest bitcoin market.
Interestingly, Nigeria's affinity for cryptoassets is expected to continue waxing stronger, as regulators have stated that residents are free to trade cryptocurrencies on P2P platforms.
At press time, the price of bitcoin (BTC) is hovering around $54,776, down by 4.48 percent in the past 24-hours, as seen on CoinMarketCap.