Morocco's Central Bank Looks to Launch Own Digital Currency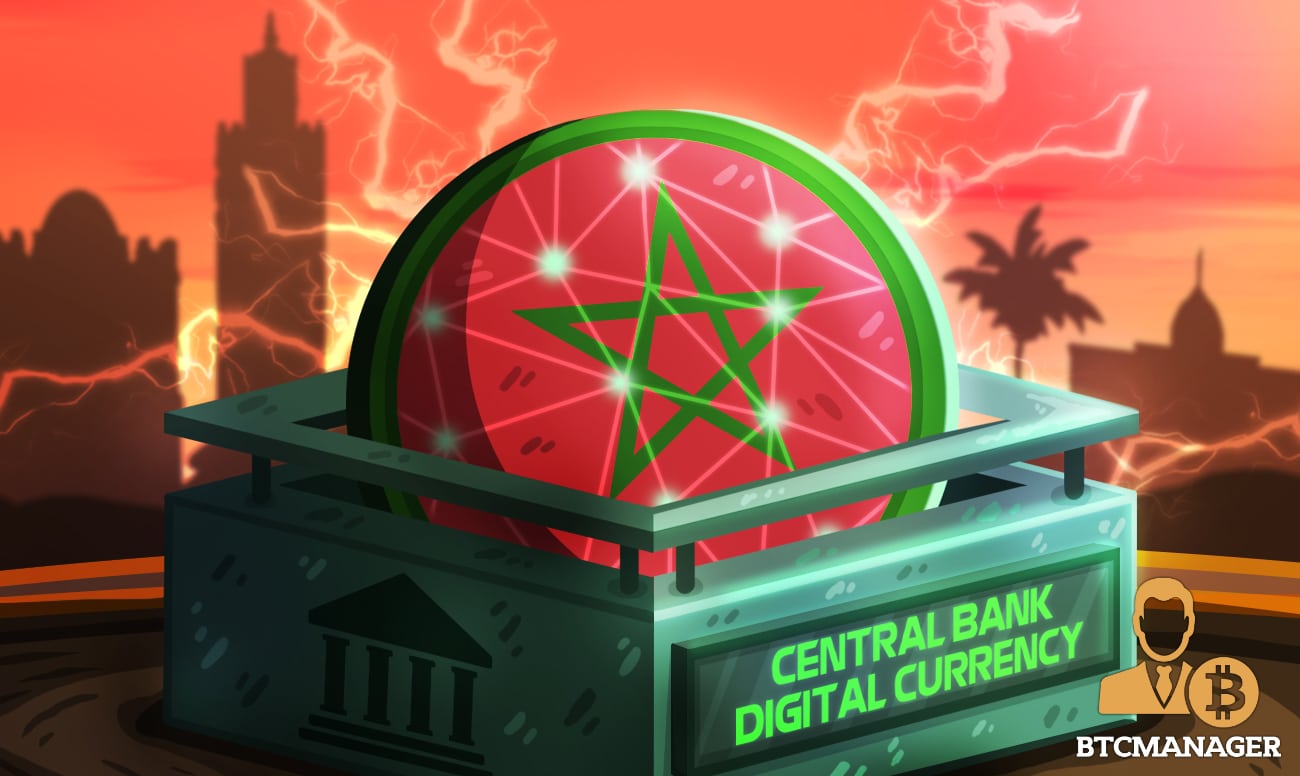 The Central Bank of Morocco is now studying the concept of central bank digital currencies (CBDCs) and has set up a committee to extensively explore its pros and cons, according to reports on February 20, 2021.
Morocco Eyes CBDCs
At a time when consumers around the world are increasingly embracing digital payment methods rather than cash, apex banks across various jurisdictions have begun studying central bank digital currencies (CBDCs) in a  bid to remain relevant in the rapidly evolving finance ecosystem.
In the latest development, Bank-Al-Maghrib (BAM), the central bank of Morocco, has put in place an exploratory committee to look into the benefits and disadvantages of CBDCs for the nation's economy and make recommendations 
It will be recalled that the North African nation placed a blanket ban on bitcoin (BTC) and other cryptocurrencies in 2017 and have since made it clear that crypto-related transactions are illegal and as such, offenders will be liable to pay fines or other penalties.
"The Office des Changes wishes to inform the general public that the transactions via virtual currencies constitute an infringement of the exchange regulations, liable to penalties and fines provided for by existing laws in force," declared the financial regulator at the time.
Despite the ban, it's worth noting that some cryptocurrency exchange platforms, including CEX.io are still active in the region. 
A Cautious Approach
Buoyed by the growing popularity and institutional adoption of bitcoin and other digital currencies globally, BAM says its exploratory committee will cautiously investigate the evolution of cryptocurrencies, identify and analyze the benefits and drawbacks of a BAM-controlled CBDC.
According to the Bank of International Settlements, (BIS), more than 80 percent of central banks around the globe, including the U.S. Federal Reserve, are actively pointing their searchlights into the concept of CBDCs, with  a good number of these studies already progressing to the pilot phase.
China remains the frontrunner in the CBDC race, as the Asian giant has successfully tested its digital yuan in several provinces including Suzhou and transactions involving DCEP have surpassed $300 million so far.
Elsewhere, South Korea announced last October that its nearing the fianl stage of its CDBC pilot, Sweden's Riksbank is extending its pilot project to 2022, while Turkey recently revealed plans to launch its CBDC pilot this year.
At press time, the bitcoin (BTC) price is up by 16.05 percent in the weekly timeframe, trading at $57,097, with a market cap of $1.07 trillion, as seen on CoinMarketCap.