Movie on the Blockchain: Qtum-Powered "No Postage Necessary," Purchasable with Bitcoin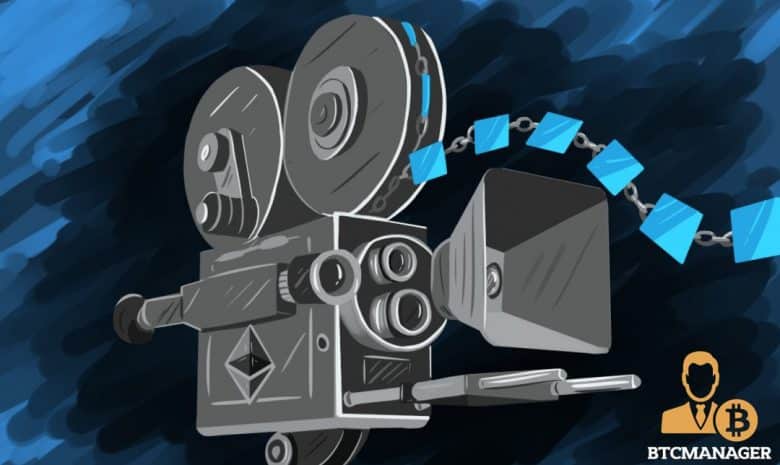 From Finance to Entertainment down to the health sector, blockchain technology is blazing the trail. Arguably the first movie released using distributed ledger technology (DLT), "No Postage Necessary" – an indie comedy shot on a costly 35mm film is available for purchase with bitcoin and can be viewed via the Qtum Vevue blockchain-powered app.
No Postage Necessary
"No Postage Necessary," is a romantic drama directed by Jeremy Culver and co-written by Morgen Culver. In the movie, a convicted hacker (George Blagden) finds love with the widow of a US Marine and decides to quit his criminal ways even though the FBI wants to use him to track some stolen bitcoins. Movie lovers can pay for the film with bitcoin and view it on the Qtum Vevue app.
The Vevue app is a DLT-based video bounty platform built upon the Qtum blockchain. Vevue rewards users with Vevue coins when they upload original videos or answer video requests.  
The movie will be released in cinemas around Los Angeles, Chicago and several other theaters in the United States.
Movies and Blockchain Technology
Though the "No Postage Necessary" team claim that the film is the first movie to be deployed on a blockchain platform and paid for with bitcoin, however, it is not the first crypto-themed movie.
In December 2017, Christian Cashmir, a reputable Hollywood filmmaker created "Bitcoin" movie,  a film about two brothers who stumble upon a bitcoin wallet containing roughly 1,000 bitcoin ($20 million at the time) and tries to sell their coins on the black market.
Despite being a comedy, the movie was aimed at enlightening the masses about bitcoin and the entire cryptosphere.
Cashmir explained:
"Our film is an entertaining comedy, but it's also so relevant in terms of explaining what's going on with money and the disruption of technology. It explores the good and bad side of Bitcoin, how it can impact the future, but we also show the dark side of some of the servers."
In November 20, 2017, BTCManager reported that famous Hollywood producer, Christopher Woodrow, who had crafted several award-winning movies including 'Birdman' was working on his altcoin for the movie industry called MovieCoin.
Per Woodrow -a successful filmmaker who has financed more than 20 movies – the MovieCoin ICO's primary objective is to raise funds for future movie projects.
Unlike other ICO projects that shy away from the SEC purview, the MovieCoin project is fully registered with the agency.