My Big Coin founder sentenced to 8 years in prison for fraud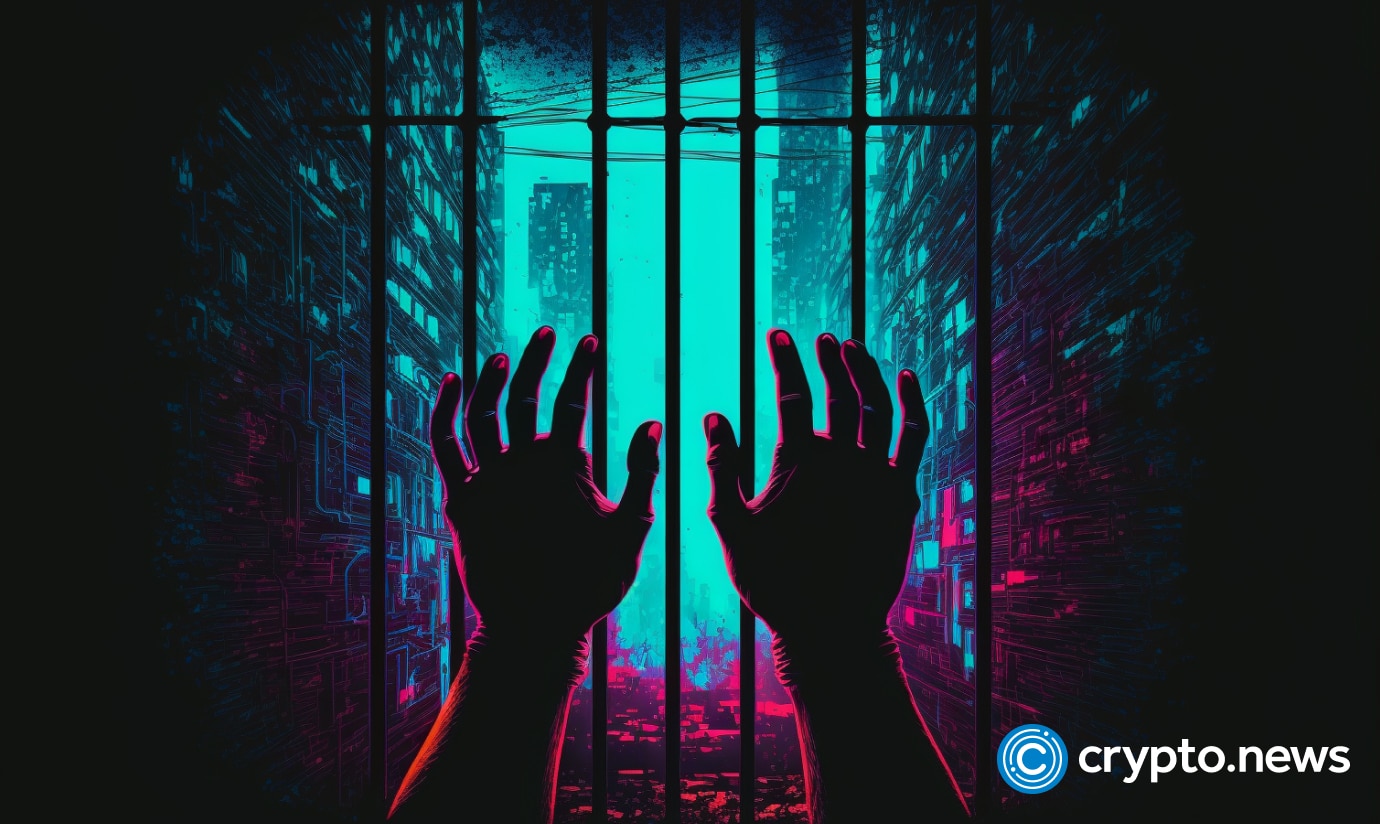 My Big Coin founder Randall Crater has been found guilty of committing wired fraud and unlawful monetary transactions. He is sentenced to 100 months in jail and $7.6 million in fines.
My Big Coin fraud story
Randall, 52, of Lake Mary, Florida, had been charged on July 21, 2022, for a scheme that defrauded investors through marketing and selling incompetent virtual currency. According to collected evidence, Randall established  My Big Coin Pay Inc. (My Big Coin), a virtual payment services and cryptocurrency firm based in Las Vegas, Nevada, which offered virtual payment services through a deceitful digital currency. 
The suspect also marketed My Big Coins, the company's fraudulent digital currency, using the coins' false nature and value from 2014 to 2017. Crater falsely claimed that the coin was a legitimate cryptocurrency backed by over $300 million in oil, gold, and other valuable commodities. 
The company associates also lied to investors that My Big Coin had partnered with MasterCard and that the holders could easily exchange the cryptocurrency for fiat currency or other virtual currencies. Crater and his associates propagated this force information through the internet, social media, text messages, and emails.
The Commodity Futures Trading Commission (CFTC) flagged My Big Coins as a fraud in 2018 and filed civil charges against Crater and his associates.
Keeping the public safe
The US District Court Judge Denise J. Casper sentenced Crater to 100 months in jail and three years of supervised release. The suspect was also ordered to pay a $7,668,317 penalty and restitution, to be determined later. The federal jury found him guilty of three counts of unlawful monetary transactions, four counts of wire fraud, and one of unlawfully operating an unlicensed money transmission business. 
Mr. Crate took advantage of the growing crypto market to perpetuate his brazen fraud scheme. Investors and crypto traders who believed in Crater's mission lost over $7.5 million. United States Attorney Rachael S. Rollins said that Mr. Crater's deceitful ways brought pain, trauma, and hardships to the lives of the 55 investors and customers who believed in him and their families. The victims funneled their finances into bank accounts controlled by Mr. Crater. In return, the suspect used the money to finance his extravagant lifestyle. The attorney hoped that Mr. Crater's conviction communicates strongly to fraudsters who exploit innocent citizens that they would be found and prosecuted. 
The special agent in charge of the Federal Bureau of Investigation, Boston Division, Joseph R. Bonavolonta, said that the Randall Crater lies caused significant harm through loss of tuition money, delayed retirement, and upheaval of lives. He later connected that the sentence given to Mr. Crater does not justify his greed or right the wrong, but it will keep the public safe from Crater's greed. 
Inspector in Charge of the US Postal Inspection Service's Criminal Investigations Group, Eric Shen, said consumers should investigate all offers presented by investment companies and avoid being sucked by the excitement of new opportunities. The excitement of a new market in cryptocurrency that was well-marketed landed the victims into the traps of Randall Crater.