Nasdaq, Fidelity Invest in Cryptocurrency Exchange Platform ErisX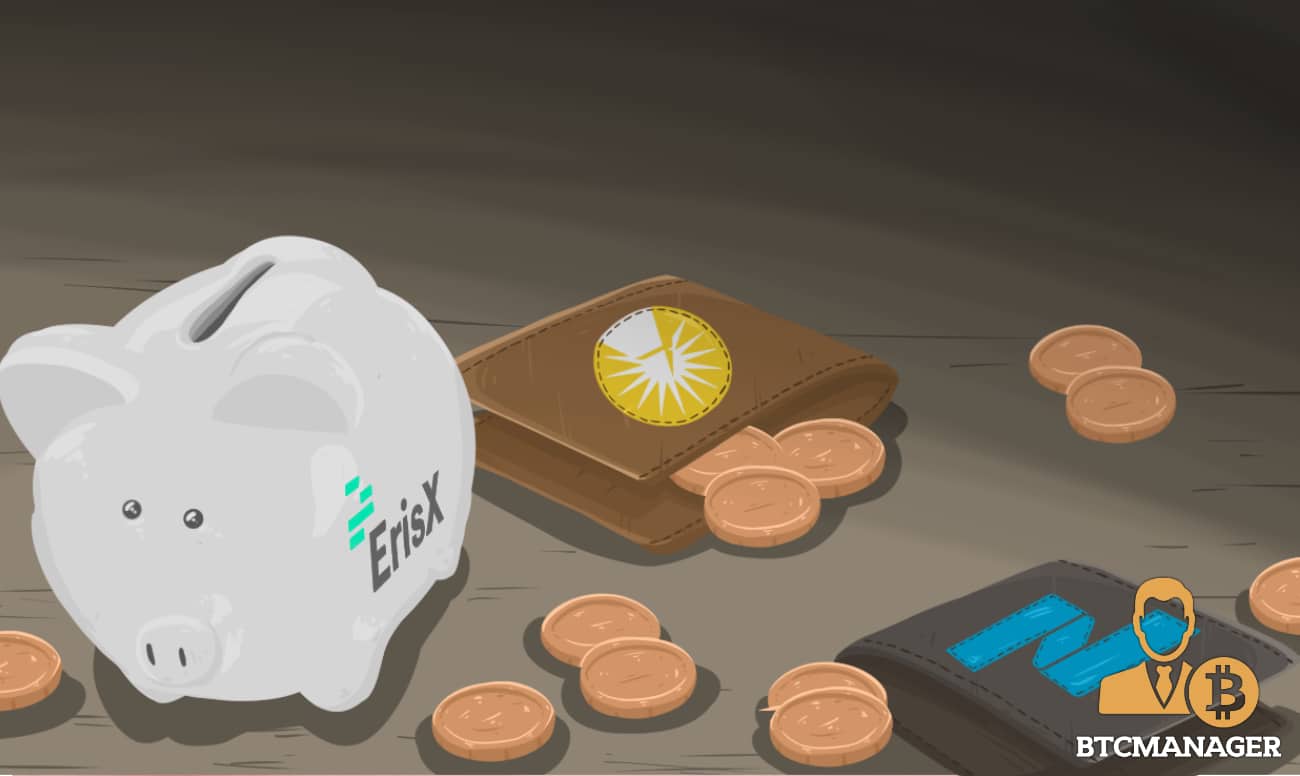 According to an article published by Reuters, on December 4, 2018, VC arms of Nasdaq and Fidelity Investments have funded a new cryptocurrency exchange named ErisX. The startup successfully raised a total of $27.5 million during its Series B funding round.
Giants Throw Their Weight behind ErisX
Per sources close to the matter, ErisX will provide users the opportunity to trade major cryptocurrencies like bitcoin (BTC), litecoin (LTC), and ether (ETH) on futures and spot markets from Q2 2019.

The derivatives and digital asset trading platform will commence its operations after securing necessary approval from regulatory bodies. While Nasdaq has confirmed its participation in the Series B funding round, it has, however, declined to disclose the amount invested. Similarly, Fidelity's VC arm has not replied on the subject matter either.

Thomas Chippas, CEO of ErisX, stated the funds received would be used to hire staff and develop the necessary infrastructure to ensure an efficient, transparent, and regulated market for digital assets.

Long-term plans of the company include becoming a fully-regulated futures market and offering clearinghouse services. However, the firm is yet to register for clearinghouse operations.
It's worth noting the several high profile players from the cryptocurrency industry have thrown their weight behind the project.

Joseph Lubin, CEO of ConsenSys and one of the co-founders of Ethereum shared his thoughts regarding ErisX, stating that it is a vital step in the long-term mission of convergence of traditional assets with the emerging class of digital assets. He added that ErisX could drive significant demand from institutional investors in spot and futures digital asset markets in 2019.
Similarly, Bitcoin Cash (BCH) proponent and Bitmain co-founder, Jihan Wu, expressed his view on ErisX.
He said:

"Many of our customers have been seeking various hedging solutions and would be happy to see US regulatory compliant exchanges like ErisX provide spot and futures' contracts in one platform. We are confident that our customers will find this strategic partnership beneficial."
Startups Continue to Raise Funds

Although the crypto market has seen its market cap razed by more than 30 percent in the past month, startups in the industry seem to be facing no problems convincing VCs for funds.

BTCManager reported on November 27, 2018, how Securitize, a startup that aims to create an appetite for digital tokens in the security industry received backing from crypto exchange behemoth Coinbase while raising funds during its Series A round.