Nasscom Urges Indian Startups to Shy away from Cryptocurrency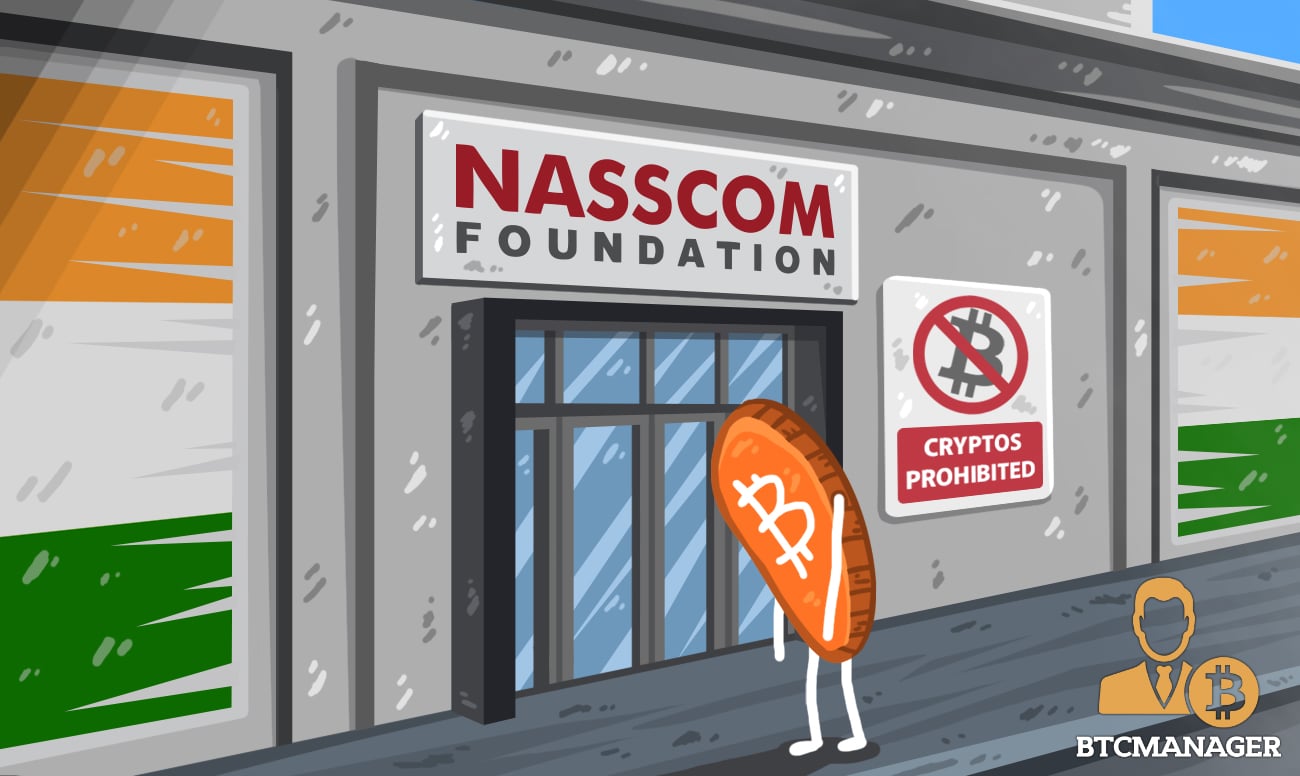 Debjani Ghosh, the president of the National Association of Software and Services Companies (NASSCOM), a nonprofit body focused on handling India's information technology sector, has said that bitcoin and other digital assets are illegal in India.
As such, businesses are required to desist from engaging in crypto-related activities, reported the Hindu BusinessLine on October 25, 2018.
Bitcoin Still Illegal in India
The dark cloud of uncertainty surrounding India's cryptocurrency ecosystem is far from dissipating as the head of NASSCOM has reiterated the organization's harsh stance towards the cryptocurrency space.
Speaking with local news sources, the head of the nonprofit organization stated categorically that distributed ledger technology (DLT) based virtual currencies remain illegal in the nation-state, as such, market participants who do not agree with the decision of the regulators must consult with the government.
"It is the law of the land; therefore we must obey it. If we do not agree with the government's stance, then we have to go back to them and ask why cryptocurrencies aren't good," Ghosh noted.
Draconian Policies Killing Innovation in India
While blockchain technology and digital assets are relatively new technologies with huge potentials that could revolutionize an economy if put to proper use. On the other hand, if not properly regulated, these groundbreaking technologies can also be a tool for bad actors to perpetrate crimes.
The Indian government has chosen to tread similar paths with its Asian neighbors China, by imposing harsh laws aimed at entirely crippling its cryptospace. Ghosh also said that financial policies formulated by India's government have failed to keep up with the rapid pace at which technology is moving.
She hinted that authorities are still very confused about how to create policies that would foster innovation while also thwarting the activities of rogue actors. Ghosh has now declared that NASSCOM's primary focus is to work with the regulators and see if there could be a synergy between the technology and policy making.
As reported by BTCManager, earlier in April 2018, the Reserve Bank of India (RBI) barred all banks in the region from servicing bitcoin-linked businesses.
The apex bank's decision was criticized mainly by stakeholders in India's cryptospace, with many filing several petitions against the bank in a bid to reverse the ban. Unfortunately, all efforts have proved unfruitful.