NBA Outfit Sacramento Kings Launches DLT-Powered Token for Its Predictive Gaming App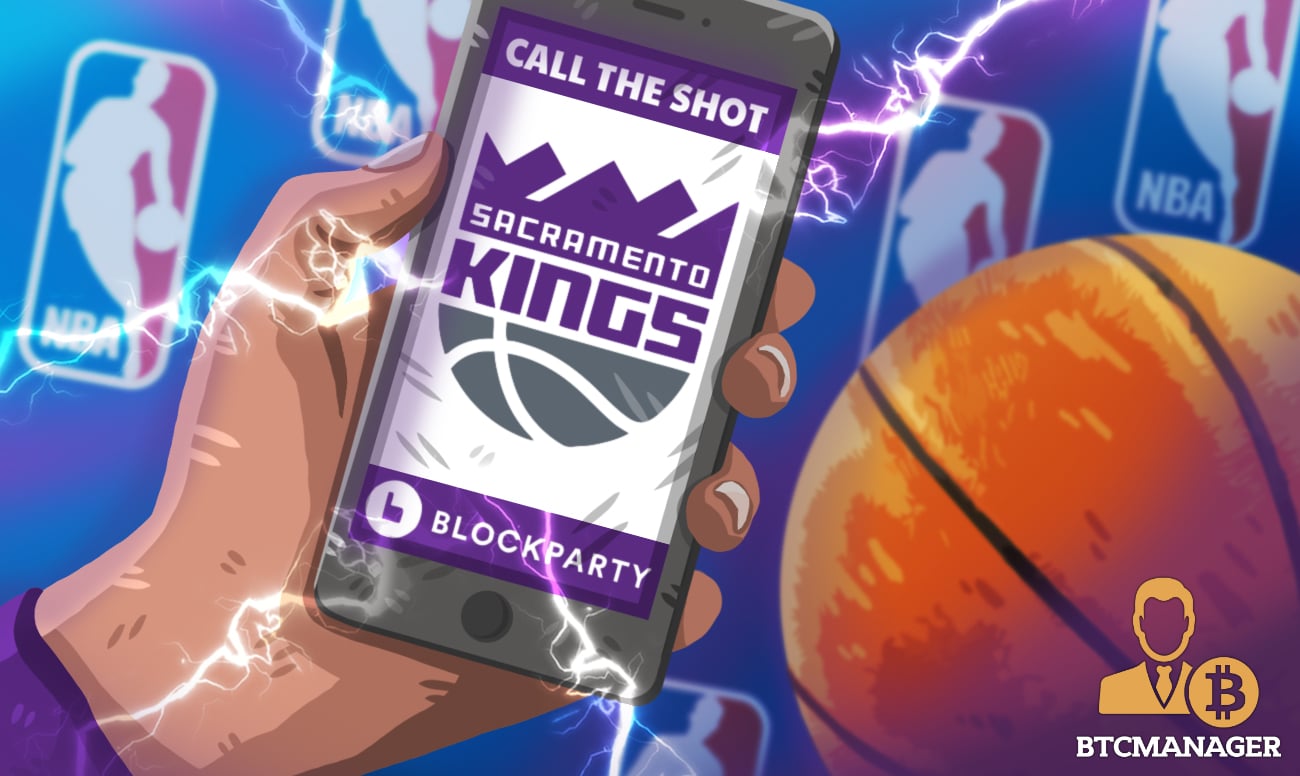 In a press release issued on October 7, 2019, NBA team Sacramento Kings announced that it had launched the league's first blockchain-powered digital token reward program in partnership with Blockparty.
Sacramento Kings Going for the Blockchain Slam Dunk
Sports, and in particular, the world of basketball, noticeably seems to have an affinity toward all-things distributed ledger technology (DLT). Hints of this love for blockchain technology have already come to limelight on multiple occasions. For instance, BTCManager reported on August 15, 2019, how NBA team Dallas Mavericks had announced that it would be accepted as a medium of payment for game tickets and merchandise.
Now, it seems that Sacramento Kings have taken onto themselves to continue this pro-blockchain narrative as the team looks to implement a new DLT-based reward program as an enhancement to the NBA's first-ever predictive gaming application, "Call the Shot." The team is working toward implementing the enhancement just in time for the upcoming 2019-20 season, the press release notes.
Sacramento Kings chairman, CEO, and Governor, Vivek Ranadive, commented on the development, saying:
"We are committed to continuing to deliver the best fan experience and are excited to bring this transformative technology to life to award our loyal fans through experiences in a secure and transparent way."
Enabling a Points Driven Economy via Blockchain
Per the press release, Blockparty will leverage DLT to keep track of Kings fans' level of engagement with the team. Based on their level of engagement, the fans will be distributed engagement points in their virtual wallets available in the Sacramento Kings + Golden 1 Center app. Those of Kings fans who choose to use the "Call the Shot" gaming feature within the app can make extra reward points based on the amount of engagement points accumulated by them.
Notably, fans can enroll in the rewards program absolutely free of charge. It's also worth noting that these points are non-transferable and have no monetary value outside the engagement platform. Points earned by fans can be redeemed for a number of prizes and unique items including signed merchandise and courtside tickets.
Shiv Madan, CEO, Blockparty, stated:
"Our technology should give the Kings more flexibility in how they reward their most loyal fans. We expect others in the NBA will follow the Kings lead in the years to come."