NEAR, APE and CAKE are top gainers despite market downtrend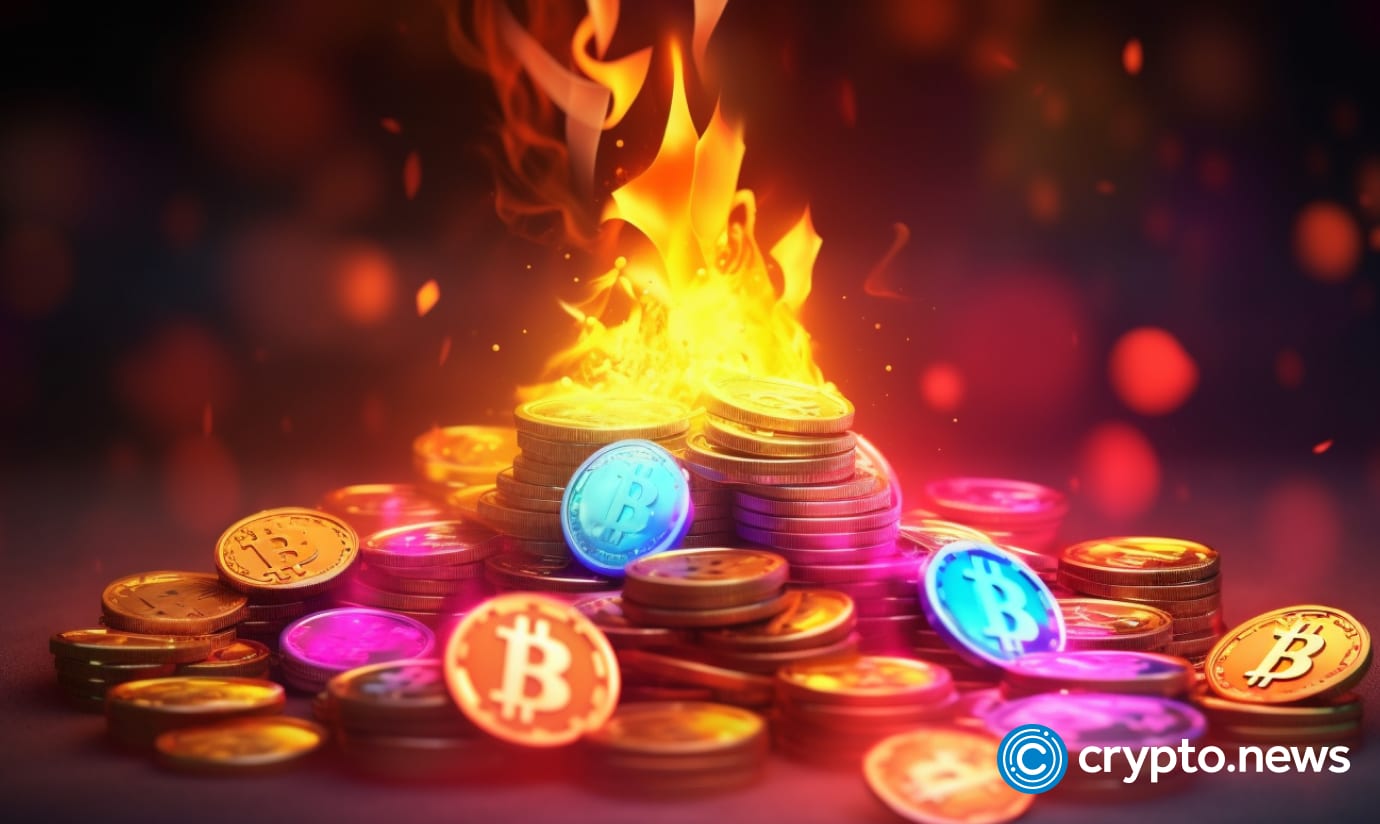 NEAR Protocol (NEAR), ApeCoin (APE), and PancakeSwap (CAKE) have emerged as the leading gainers among mainstream crypto assets, defying the prevailing market downtrend that has affected tokens like bitcoin (BTC) and ether (ETH).
According to data from CoinMarketCap, NEAR currently holds the top spot among the top 100 assets, exhibiting a remarkable 7.5% increase in the past 24 hours, despite the market-wide decline.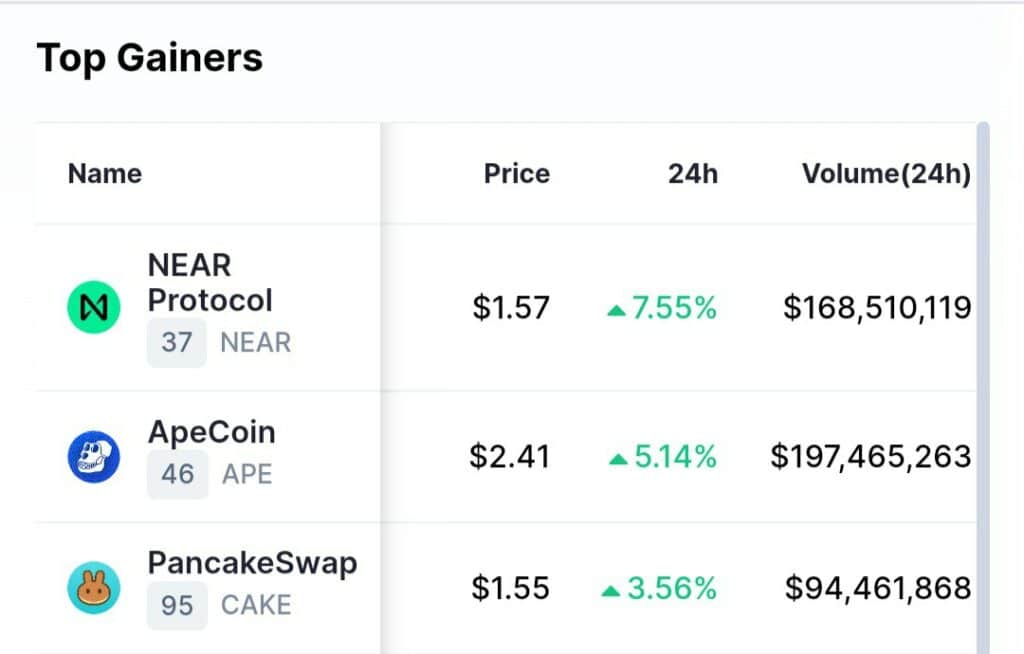 NEAR experienced a minor setback yesterday, with a 0.85% drop. However, bullish support quickly emerged, enabling the asset to rebound from the slump. Consequently, NEAR has surged by over 11% today and is presently valued at $1.57.
Securing the second position on the list of top gainers is ApeCoin (APE), which has witnessed a significant surge of 5.14% within the past 24 hours. At the time of reporting, APE is trading at $2.41. APE's recent price movements have deviated from broader market trends.
While the market-wide rally triggered by Bitcoin's recovery on June 15 had a marginal impact on ApeCoin's price, the asset remained relatively stable until April 21. On April 25, APE embarked on a unique rally while BTC and the rest of the market faced opposition. This rally has extended into today, solidifying APE's current position.
In close pursuit on the list of top gainers is CAKE, exhibiting a 3.56% increase within the past 24 hours. Although CAKE's price movements mirror those of APE over the past week, the asset has failed to build upon the rally it experienced yesterday. Notably, CAKE concluded yesterday with an impressive 13.30% increase, representing its highest intraday gain over a year.
However, the asset could not sustain this momentum today, resulting in intermittent declines. Consequently, CAKE has retraced some of the gains accumulated yesterday. Despite this bearish turn of events, CAKE maintains a price above $1.50 and is currently trading at $1.55.