Nebeus Crypto Renting Service Now Offering Users More Earning Options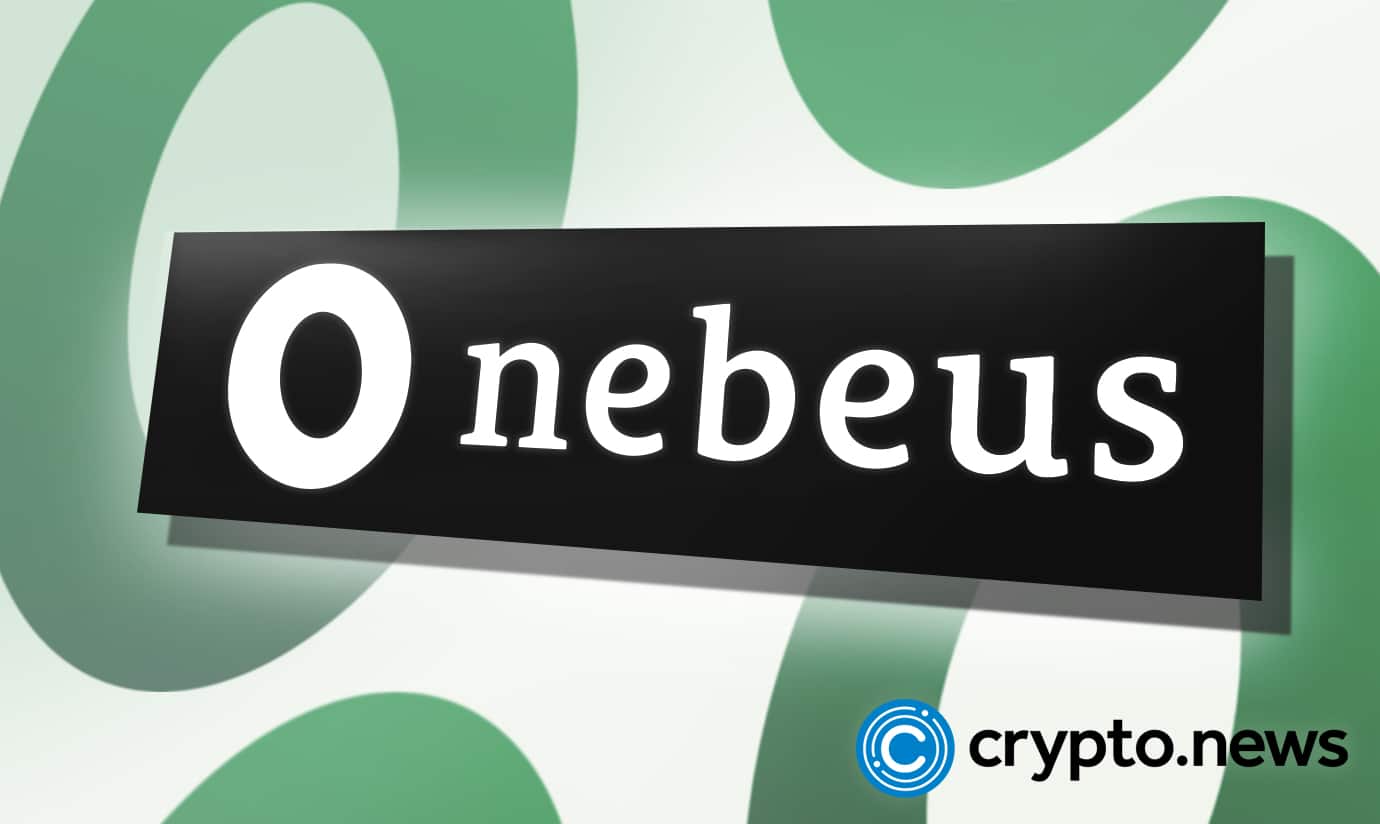 Nebeus is now offering users more earning options via its crypto renting service. Nebeus users will now be able to earn interest in any crypto of their choosing, not just in the asset they rented out. Nebeus allows users to earn up to 12.85 percent annual percentage yield (APY) on their crypto, paid in euros, stablecoins, or cryptocurrency. The minimum asset lock-up period is one month, and users can withdraw their earnings every 24 hours.
Nebeus Crypto Renting Programs
As negative interest rates are gradually becoming the new normal, with traditional financial institutions in various jurisdictions across the world now offering users little to no interest on their deposited funds, Nebeus is giving people more reasons to save in crypto via its innovative product offerings.
Launched as far back as 2014, Nebeus is one of the oldest cryptocurrency and crypto-backed lending platforms that offers users a vast array of crypto-related services, including instant zero-interest loans, crypto renting, wallet, cold storage, and more.
Nebeus is on a mission to bridge the gap between crypto and fiat currencies by providing instant, easy-to-use cryptocurrency services that can be used any time, anywhere, at the click of a button.
Now, the Nebeus team has introduced a new feature for its cryptocurrency renting programs (Juniper, Sequoia, Bonsai, and Baobab) that provides users the flexibility to rent in one asset and gain on another one. This will benefit users as they can diversify their portfolios without recurring conversion fees as they will be earning yield in another cryptocurrency than the one being rented.
According to the Nebeus team, crypto renting "works like any other renting business: someone pays you for the use of something, for example, a property, land, or a vehicle. In this case, you rent your crypto to Nebeus for a predefined period, and Nebeus pays you interest for using your cryptoassets."
The Nebeus crypto renting programs allow users to earn up to 12.85 percent interest per year on their crypto holdings (one of the highest in the industry), with their earnings paid out in FIAT, crypto or stablecoins on a daily basis and are designed to enable users to earn juicy returns on their cryptocurrency holdings with zero risks and no hidden charges.
The earning programs are:
Juniper
Under the Nebeus Juniper crypto renting plan, a user can rent out a minimum of 0.0025 bitcoin (BTC) or 0.03 ether (ETH) to Nebeus for more than one month and earn a 3.5 percent interest per year, with no hidden charges. Juniper also supports nine other cryptocurrencies, with new cryptocurrencies added to the package each month.
Sequoia
The Nebeus Sequoia crypto renting product offers users an interest rate of 6.75 percent per year when they rent out a minimum of 0.12 bitcoin (BTC) or 0.03 ether (ETH) to Nebeus for more than four months. This package also comes with zero fees, plus nine other altcoins to choose from, with new being added every month.
Bonsai
The Bonsai package is solely based on stablecoins. Users who choose the Nebeus Bonsai crypto renting plan will enjoy an annual percentage yield of up to 6.5 percent per year when they rent a minimum of 50 USD Coin (USDC) or 50 USDT to Nebeus for more than one month.
Baobab
The Baobab stablecoins renting plan comes with an interest rate of 12.85 percent per year, paid out to users when they rent out a minimum of 1000 USDC or 1000 USDT to Nebeus for more than four months.
As more and more investors begin to understand that saving their funds in crypto is one of the surest ways of beating hyperinflation, crypto renting services like Nebeus enable users to get maximum returns on their digital assets in a risk-free way, instead of just keeping them lying idle in a wallet.
In addition to its crypto renting solutions, Nebeus also offers users instant loans with zero percent interest for up to three months (attracts a 2.5 percent origination fee). Nebeus offers users a loan-to-value (LTV) ratio of 50 percent whereas in their Flexible loans users can get up to 80 percent LTV, with a 36-month repayment period. In both cases Nebeus offers a 10-day protection during margin calls to keep your cryptos safe.
Nebeus supports more than 12 crypto and fiat currencies, making it easier for users to keep their digital assets and fiat in one wallet, with more coins being added every month. Users also get to enjoy free crypto transfers to their friends who also use the platform.
Nebeus supports a vast array of cash deposit methods in the Nebeus Wallet, including Visa/Mastercard, Apple Pay, SEPA Bank Transfer, Instant Direct Bank Transfer, and Cash Collection Point.