Nestle Fostering Supply Chain Transparency with Blockchain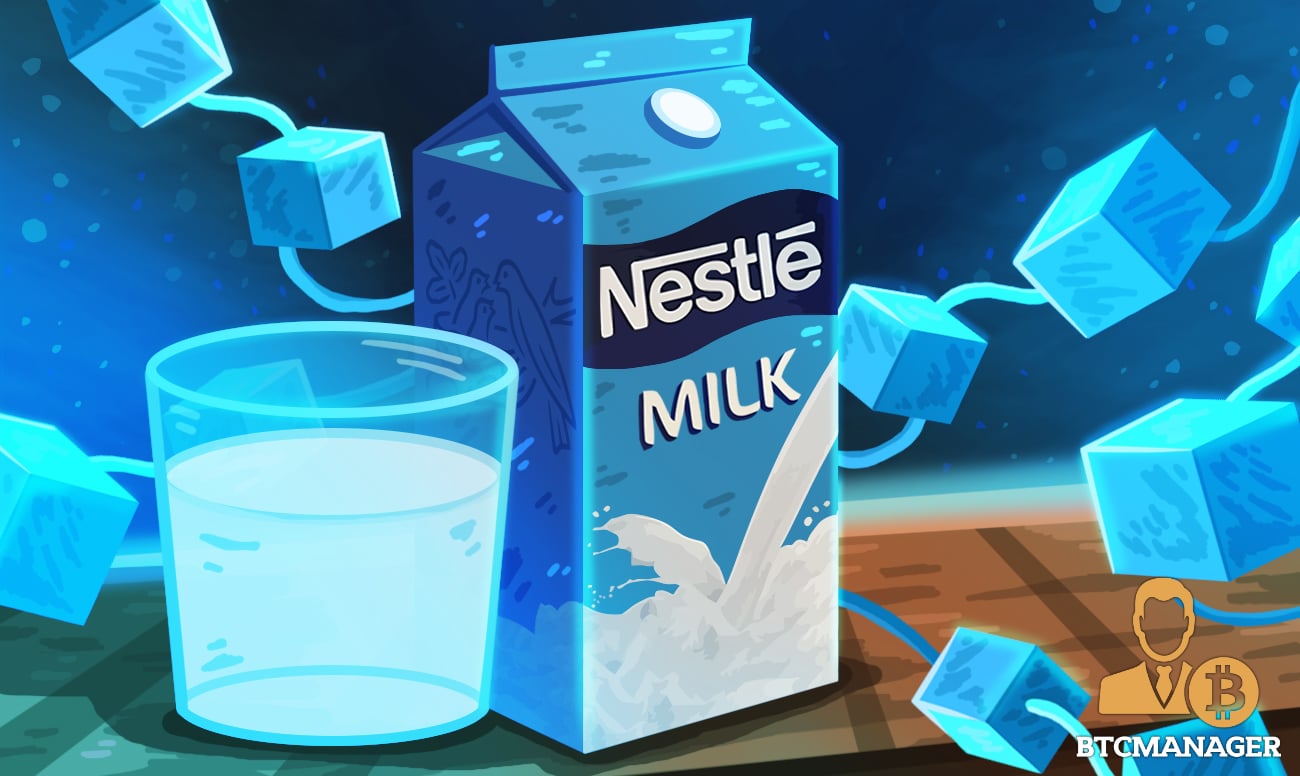 Nestle, a global food giant established in 1866, in Vevey, Switzerland is increasingly using distributed ledger technology (DLT) to track products in its complex supply chain to ensure suppliers adhere to sustainable practices, while also boosting consumer confidence, according to a Techwire Asia report on July 28, 2020.
Nestle Trusts Blockchain Technology 
According to the World Health Organization (WHO), unsafe food leads to 600 million cases of foodborne diseases and 420, 000 deaths globally every year.  
With a presence in over 100 countries around the globe and more than 400 factories, Nestle for sure has one of the most complex supply chains in the world and ensuring its transparency is not a simple task, especially at a time when consumers are getting increasingly concerned about food sustainability and where their foods are sourced from.
Nestle is fully aware of the importance of supply chain transparency, and as such, the company has since integrated blockchain technology into its processes and it keeps investing significant resources into new technologies such as DLT, which makes product traceability easier.
Benjamin Dubois, Blockchain Lead and Digital Transformation Manager at Nestle says the firm's primary objective of adopting DLT is to enhance customer trust and enable consumers to make a clear judgment when purchasing products. 
What's more, Dubois has made it clear that before deciding to stick with DLT, the firm looked at other legacy technologies and discovered that none of them could match the immutability and trust that DLT offers.
He said,
"We have looked at other legacy technologies to do the same thing…the problem we had is that there is no technology that was flexible enough, that had the level of trust and immutability of the blockchain."
Nestle is the world's largest food manufacturer and boasts several successful brands like Milo, Nescafe, Perrier, and a host of others. In 2019 alone, Nestle reportedly sold more than $80 billion worth of food products across 187 nations. 
As reported by BTCManager in July 2019, Nestle and OpenSC joined forces to launch a blockchain pilot aimed at making it possible for consumers to track product sustainability and provenance.
More recently, in April 2020, reports surfaced that Nestle, a founding member of IBM Food Trust has expanded the use of the platform to its Zoegas Coffee brand for supply chain traceability.