Netflix's Next Cryptocurrency Documentary is all about Altcoins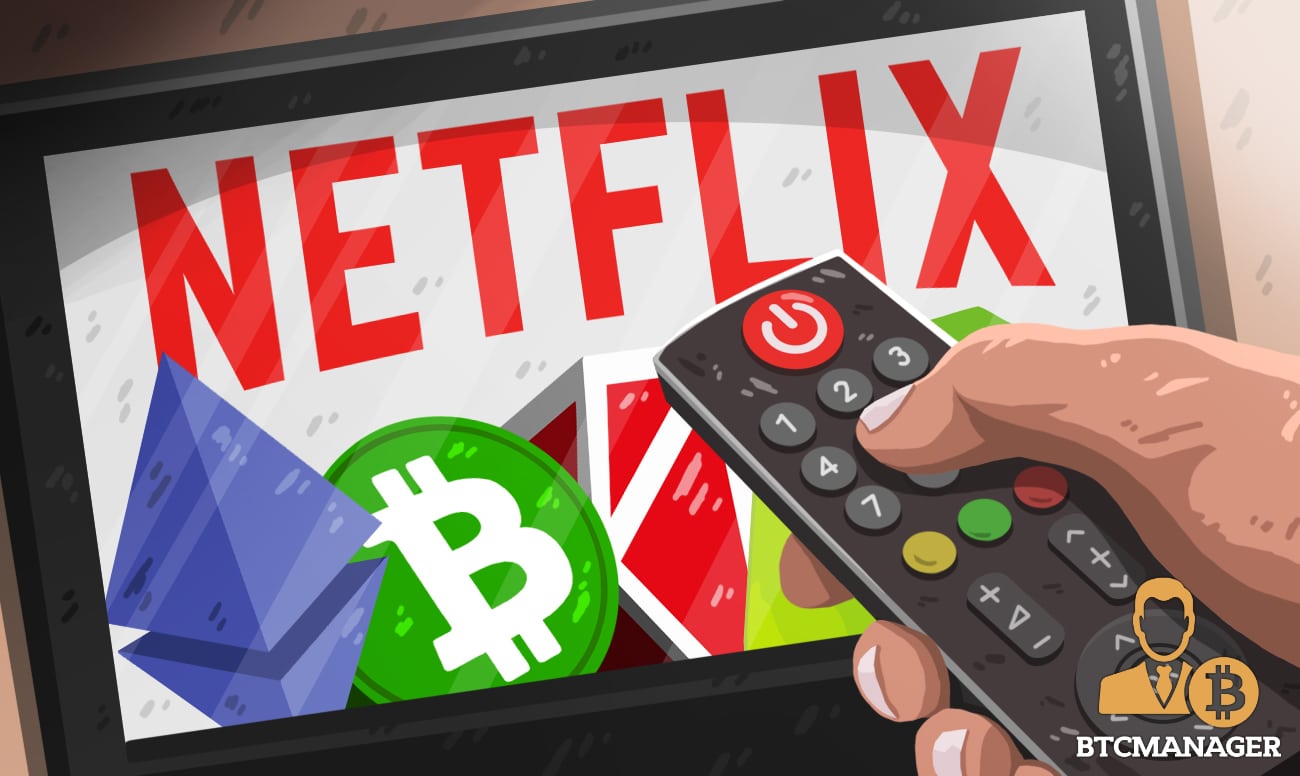 U.S. streaming giant Netflix is reportedly set to launch another cryptocurrency-themed documentary, this time focused on the altcoin market. The documentary will be a follow up to the "Banking on Bitcoin" edition released back in 2017. The plan by Netflix emphasizes the growing penetration of the cryptocurrency industry into many different mainstream sectors.
Netflix Interviewing Altcoin Luminaries
Rumors of a possible altcoin sequel began surfacing earlier in 2019 with the company wanting to shine a light on the crypto space beyond only bitcoin. Details about the project remain scanty with Netflix reportedly keeping a tight lid on the production.
On Reddit, there are reports that the program will include interviews with notable figures in the altcoin space. Some of these individuals include usual suspects like TRON CEO Justin Sun as well as other founders like Vitalik Buterin (Ethereum), Da Hongfei (NEO), and Charles Hoskinson (Cardano) to mention a few.
A Netflix documentary about altcoins could help to educate people outside the crypto industry about the other tokens that exist apart from bitcoin. Data from CoinMarketCap shows that there are more than 2,292 different cryptocurrencies in existence but BTC remains the dominant species, wielding a 63 percent control of the total market capitalization.
Back in 2016, when the company was working on the Bitcoin documentary, the altcoin scene wasn't as populated as it is today. The hype around initial coin offerings (ICOs) contributed to getting many altcoin projects off the ground between 2017 and 2018.
Many of these projects have, however, experienced some stagnation. There are still avid supporters of many altcoin projects with proponent all over social media claiming that their 'coin' will upstage bitcoin – the top-ranked cryptocurrency by market capitalization.
Cryptocurrencies Going Mainstream in 2019
After the hype of 2017, the following year brought a colossal bear market run that saw a decline of more than 80 percent of the market's total value. However, the bear market seemed to do little in preventing the growth of the market in other areas.
In 2019, many institutional establishments have expressed intentions to create products and services based on cryptocurrencies. Wall Street banking behemoth JPMorgan Chase announced the creation of its token while social media giant Facebook also has its Libra cryptocurrency project.
In many ways, cryptocurrencies appear to only exist in the outliers of social consciousness as they have become a firm topic of conversation not only in business but in government and politics. Intergovernmental agencies like the Financial Action Task Force (FATF) are even directing governments on how to over their respective local crypto markets.