New Screensaver Mines Bitcoin for Charity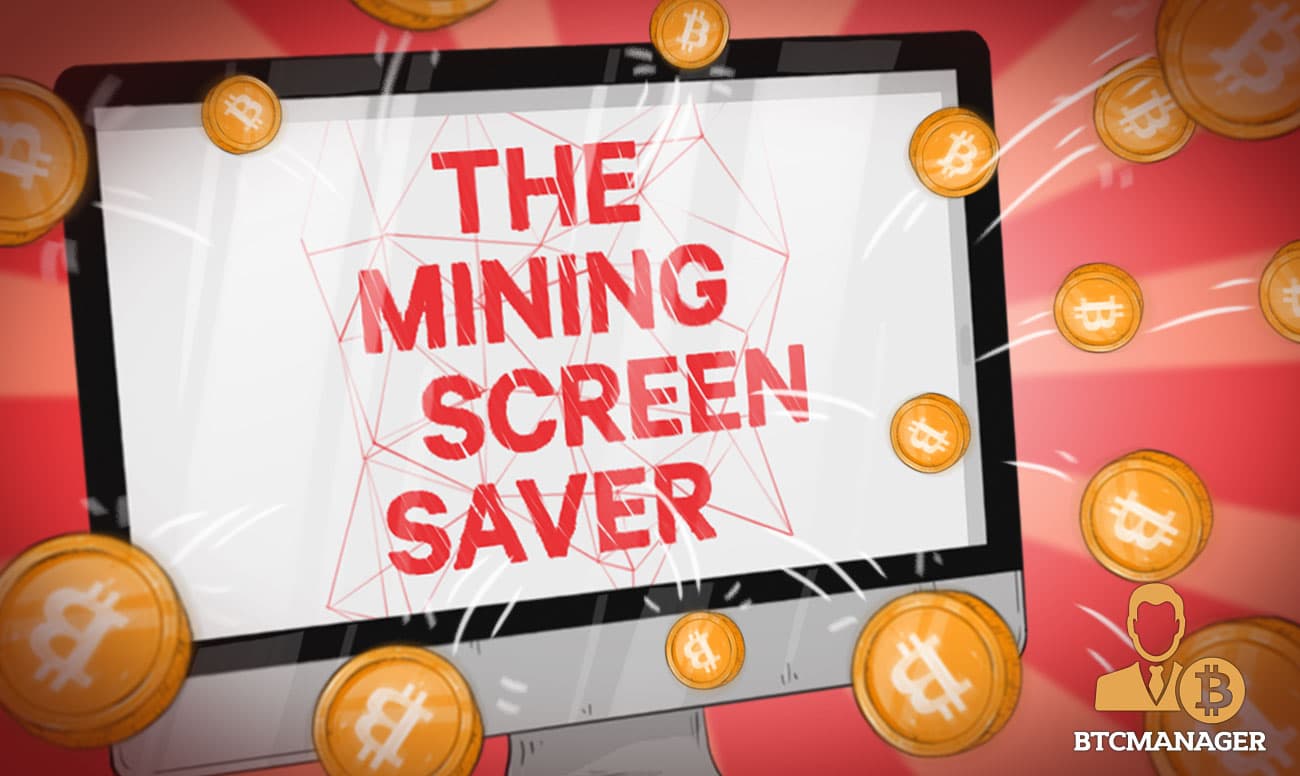 Petition platform Change.org and marketing agency TraceyLocke Brazil have devised an ingenious way to help those in need. They have created the Mining Screensaver, which lets you turn your device's idle time into donations.
Mining Screensaver – An Effortless Way to Be Charitable
Many people mine cryptocurrencies today but do you know there is now a simple way to mine cryptocurrencies effortlessly for the sole purpose of helping others? You don't need to do anything, and at the same time, you could mine digital currency for the needy.
This revolutionary innovation, called the Mining Screensaver, offers precisely that. You only need to turn on your computer, download the screensaver from the website, and install it.
After installing the screensaver, whenever you're away from your device, it will use its resources to mine cryptocurrency for the Change Foundation.
The computer will help process digital currency transactions, earning small fractions that, in the end, will go to the foundation which will distribute them to charities.
Remember to adjust your computer settings. You need to find your device's settings and choose the option that prevents it from ever going to sleep.Fundraising U.K. stated:
"Once mined, all of the micro-fractions of Bitcoin automatically transfer to the Change.org Foundation account and become donations. Change.org estimates that 10,000 computers, using the screensaver for 12 hours every day, could raise around 10,000 USD worth of Bitcoin in one month. The project is also open source, meaning that other NGOs can develop their own fundraising projects using the platform."
The foundation has created a pool which will gather the donations and distribute them to many charities that operate on the Change.org platform.
This secure and comfortable way to be altruistic uses only a portion of your energy, so it is free money.
So if you own a company that operates a lot of computers that have plenty of idle time such as during breaks and nights, why not use this opportunity to change the world for the better?
Charity Projects Are Nothing New for the Crypto Community
Mining cryptocurrency for charity using a screensaver is hardly a new concept.
For example, company Your Majesty created MineTogether, a collaborative coin-mining screensaver, in December 2017. At MineTogether, all nodes mined coins towards a shared account which the company donated to the Red Cross after the Christmas/New Year holidays (minus 30 percent cut towards the Coin-Hive API). Your Majesty doubled the donation if the amount reached up to €1.000.
Being charitable is also nothing new in the crypto community as donating to charity is one of the highlighted uses of cryptocurrency. The Dogecoin community is one of the most prominent examples.
The United Nations Children's Fund (UNICEF)'s Australian branch has also launched the Hopepage where you can help out by merely being there, i.e., by using your computer's power. When you're on the Hopepage, your web browser uses your computer's processor to solve cryptocurrency algorithms. In fact, you can choose how much processor power you want to donate to this task. The page transfers the mined digital currency to UNICEF Australia, and the agency turns it into real funds that help bring water, food, and medication to children in need.
Some companies have even developed coins dedicated to charitable activities such as donationcoin and aidcoin.