New York Looks to Attract Cryptocurrency Miners With New Electricity Tariffs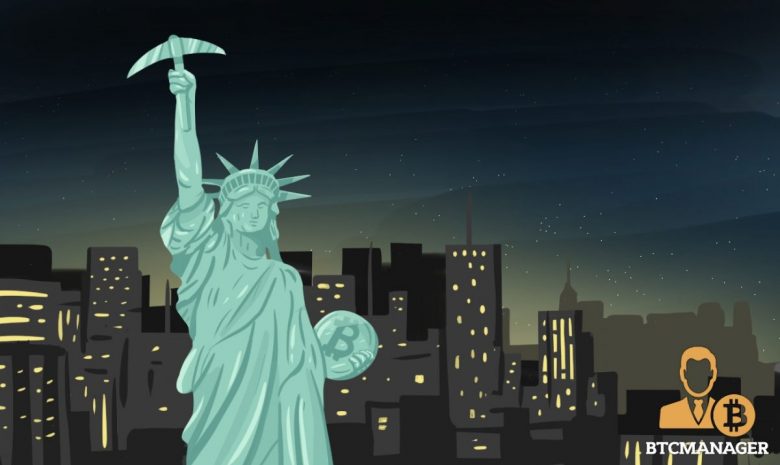 The state of New York has approved a new set of utility rates aimed at attracting further investment from crypto miners into the state. Under the new framework, crypto miners who have descended on upstate New York to take advantage of low electricity prices will now be able to negotiate contracts with a utility supplier.
New York is the New San Francisco
In 1849, thousands of gold prospectors and miners descended on San Francisco during the great gold rush. More recently, New York has become the scene of a different sort of mining which is no less lucrative. Attracted by low power prices in upstate New York, cryptocurrency miners have become such a fixture in the area that the state government previously classified them as a nuisance, even taking action to dislodge them from the city.
A key reason for the low power prices in the area is the presence of vast hydroelectric power generation infrastructure. Numerous hydroelectric dams in the area supply residents with electricity that is up to 3 times less expensive than the national average. In the town of Massena for example, residential users pay about 3.9 cents per kilowatt-hour, in comparison to the national average of about 13 cents.
These are the margins that can make the famously energy-hungry process of cryptocurrency mining highly profitable or a bust. As a result, several mining farms have sited in the area, which has led to disputes and regulatory action to tackle their continued spread. In March 2018, authorities in Plattsburgh, New York imposed a total restriction on mining operations in the lakeside city for 18 months.
Alongside 36 other local regulators in New York, it successfully fought to increase the 2.6 cents per kilowatt-hour that miners paid at the time. The argument was that their extremely high power consumption did not justify the low prices.
Massena Breaks Ranks
On July 12, 2018, state regulators approved a new billing framework that permits a local utility supplier in Massena to review individual supply contracts in a way that shields other users from price changes. Under this framework, mining operations will be able to individually negotiate their supply contracts and prices, which gives them a route out of the blanket increase for miners that was approved earlier.
In a statement released on July 12, New York State Department of Public Service Chair John Rhodes said:
"We must ensure that business customers pay a fair price for the electricity that they consume. However, given the abundance of low-cost electricity in Upstate New York, there is an opportunity to serve the needs of existing customers and to encourage economic development in the region."
BTCManager reported that electricity use in crypto mining is increasingly becoming an issue that has caught regulatory attention from China to Venezuela and Canada. While governments in countries like Venezuela and China are concerned because it is seen as a waste of electricity in a developing economy, regulators in countries like Canada see crypto mining as an activity whose power consumption could eventually increase the price of electricity for all users.