New York: NYFDS Rejects Bittrex's BitLicense Application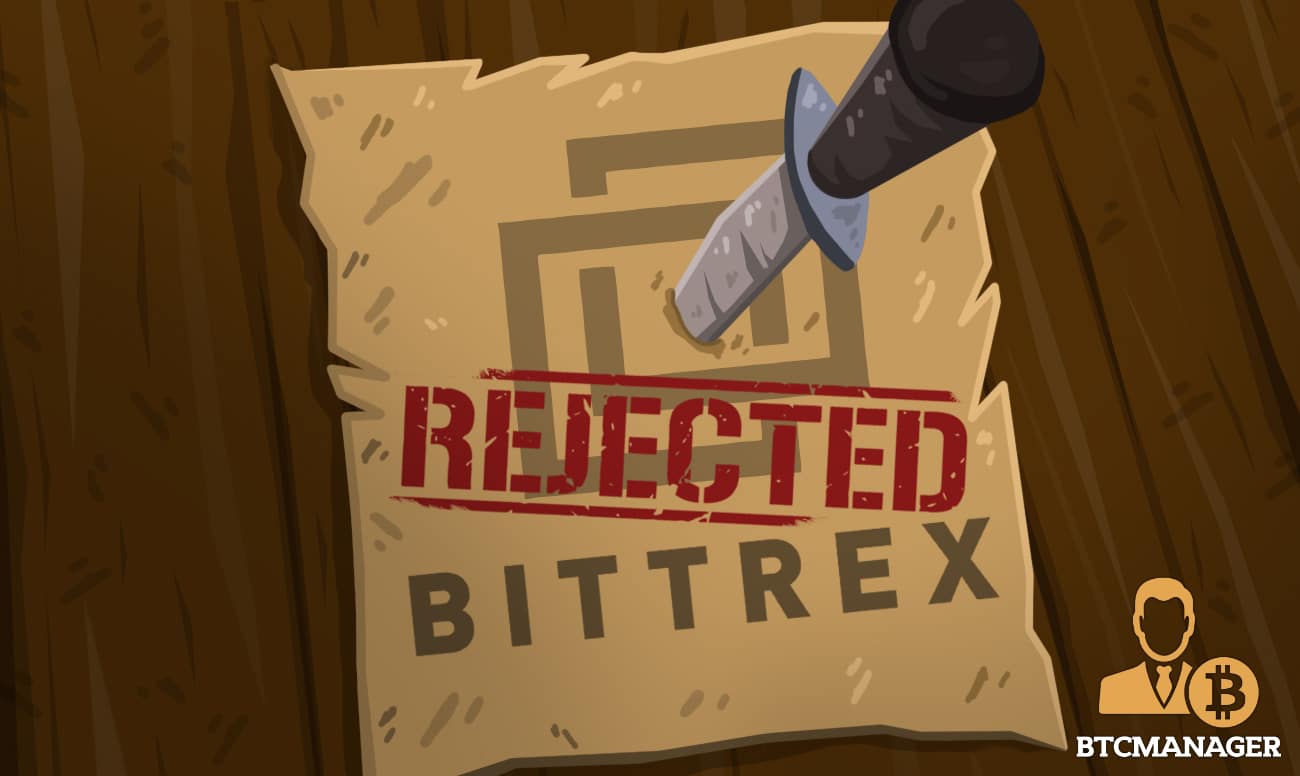 On April 10, 2019, the New York Department of Financial Services (NYDFS) rejected Bittrex cryptocurrency exchange's application seeking the coveted BitLicense. The BitLicense would have allowed the exchange to operate in one of the world's most significant financial hotspots.
Application Rejected
The NYFDS on April 10, 2019, denied a BitLicense application from Bittrex stating that it had below-par policies and controls pertaining to Anti-Money Laundering (AML), Know Your Customer (KYC), and Office of Foreign Assets Control (OFAC) standards.
The letter sent by the NYFDS to Bittrex CEO Bill Shihara reads in part:
"Based on the Department's extensive review of the information submitted and the Department's recent review of Bittrex's operations, the Department hereby denies the applications due to the applicant's failure to demonstrate that it will conduct its business honestly, fairly, equitably, carefully, and efficiently."
This comes just a one day after the NYFDS granted the BitLicense to Bitstamp USA, a subsidiary of Bitstamp.
Notably, Bittrex had applied for the BitLicense in August 2015, and almost four years, the exchange has been operating in New York under the terms of a "safe harbor" permitted by the city's financial watchdog.
According to the NYDFS, Bittrex's current policies and procedures are "either non-existent or inadequate."
The regulator also stated that the severity of the deficiencies in the exchange's KYC and AML measures raise significant concerns for the Department as to the experience, level of authority and effectiveness of the Compliance Officer in discharging their responsibilities.
Bittrex Cry Foul
In response, Bittrex stated the same day that they were "saddened and disappointed" in the NYDFS's decision to reject their BitLicense application. The exchange said that the financial watchdog's ruling would harm the residents of New York in the long run.
Bittrex expressed their disagreement with the regulator's claims that the exchange's AML and compliance practices were not up to the mark.
The Seattle-based exchange stated that they are fully committed to customer protection and have a robust security mechanism in place to ensure that all compliance practices are followed diligently. They also expressed their sadness for no longer being able to serve the citizens of New York.
Notably, the NYFDS has ordered Bittrex to close their business in New York by April 11, 2019. The exchange is also required to submit a letter to NYDFS within 14 days, confirming that they have ceased all business operations in the city.