New Zealand Set to Re-introduce Stable Coin NZDT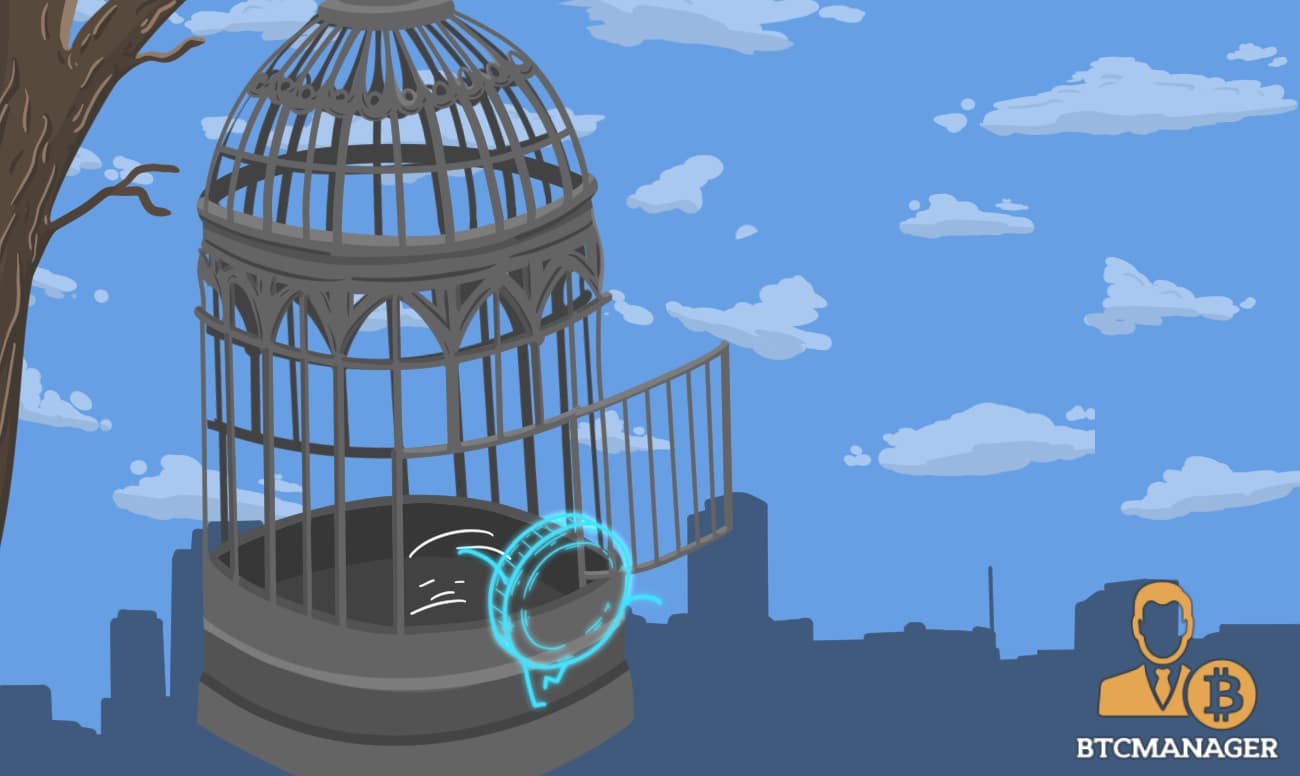 New Zealand is preparing for the re-introduction of a cryptocurrency pegged to its national fiat currency, the New Zealand dollar (NZD). The digital currency is called the NZDT, (the New Zealand dollar Token) and is issued by the country's leading digital asset exchange Cryptopia.
The NZDT was initially launched last year but was stopped following regulatory concerns. However, Cryptopia is planning to reintroduce the financial product. The news was received with enthusiasm from the country's cryptocurrency community.
Ask Forgiveness, Not Permission
NZDT was launched in May of 2017, following the Blockchain New Zealand conference, which was held in Auckland. Among many of the issues discussed by stakeholders of the crypto community, one of the major points raised was the difficulty Kiwis faced with regard to purchasing digital currencies.
Following the conference, Cryptopia initiated a partnership with a local bank to offer a fiat currency-tethered token to its customers. The NZDT system was rapidly put together with the company taking an 'ask forgiveness, not permission' stance.
To get NZDT, Kiwis would deposit their currency into a bank account and would then receive an equivalent amount of the tethered digital currency. NZDT could be used to purchase bitcoin and altcoins. Additionally, Cryptopia's customers could use NZDT to cash out their digital currency holdings. The process was almost instantaneous.
The stable coin provided Kiwis with an easy way to access the cryptocurrency market, especially as its value soared. Following the release of the NZDT, Cryptopia saw a major increase in daily transactions as well as its user base, with the service provider doubling its user base in less than a year.
Adam Lyness, Cryptopia's business development manager, explained how the exploding popularity caused the supporting bank to get cold feet. Lyness said: "Initially we were just small, flying under the radar. But within three or four months we were transacting NZ$1 million a day – significant business. The bank's challenge was how does this sit with our compliance and KYC [know your customer] obligations."
This was at the height of tensions in neighboring Australia, with the state mulling over a restrictive crypto bill. Considering this environment, as well as the troubles related to identifying and connecting customers to their activities as is required by KYC/AML regulations, the bank canceled its partnership with Cryptopia.
When the tether service was terminated, many in New Zealand's crypto community felt the burn. Regulatory issues left many at the mercy of banks who were themselves skittish due to the uncertain legal climate. As a result, trading volumes suffered as people were left with few options, many of them much more complex than the Cryptopia tether system.
Campbell Pentney, a lawyer at leading New Zealand law firm Bell Gully, reiterated these sentiments. Pentney, an avid trader as well as cryptocurrency tax, expert explained:
"Not having them matters hugely. It was going great, growing massively fast, and then suddenly there was no banking access. People are saying: 'how do I buy bitcoin? There are a few cryptocurrency exchanges in New Zealand, but volumes are very low and few people are using it. If you had a large amount in bitcoin, it would be quite difficult to get it out. Some banks are cautious about cryptocurrencies and anti-money laundering legislation and some go as far as closing your account you if you are dealing with cryptocurrencies."
Refiring The Kiln
Now, around a year later, Cryptopia is in the process of finalizing its preparations to relaunch the popular stable coin. Company officials have revealed that the marketplace has engaged a smaller bank to provide operational support and aims to resurrect the NZDT in the first quarter of 2019.
Moreover, according to Lyness, Cryptopia has been carrying out conversations with the government that indicate a thawing of sentiments towards the cryptocurrency market. The authorities are showing curiosity towards the sector and how it can positively spur on growth.
Speaking to the New Zealand Herald, Lyness revealed that a meeting curated for regulators had to be moved to a new venue with greater capacity because the original meeting hall was unable to fit all the people who planned to attend.
The New Zealand crypto community is excited to see the NZDT back in play as it facilitates easy participation in the global digital currency sector. Pentney added:
"Let's assume blockchain takes off and has amazing projects all over the world. Without an NZ dollar entry point, New Zealanders will find it hard to invest in these projects directly. Because getting money from your bank here into one of these cross-border exchanges takes days and involves big fees."
While members of New Zealand's' crypto community are excited to have easy access to the rest of the market, Cryptopia believes the NZDT has the potential for use beyond the cryptocurrency sector. Lyness says the company is hoping to help individuals, and companies alike, with everyday activities.
He says:
"For example, I'm a member of a wine club at Canterbury University. Everyone comes to a wine tasting, which costs $15, so they end up with a pile of cash to take to the bank. You could use the NZDT, take the payment from people's phones using a payments app and a 2D barcode sitting on the table. You hold your phone up and it's done."
Using the NZDT, Cryptopia is hoping to broaden its scope and move Kiwis from pure speculation by showing the myriad ways in which the sector can be used advantageously. Lyness concludes: "We've been lucky enough to be in the right place at the right time, but need to be a broader blockchain financial business. We are looking to build financial services outside speculation, using knowledge we've gained from our cryptocurrency business."