NFL Superstar to Sell 300 of his Best Super Bowl Moments as NFTs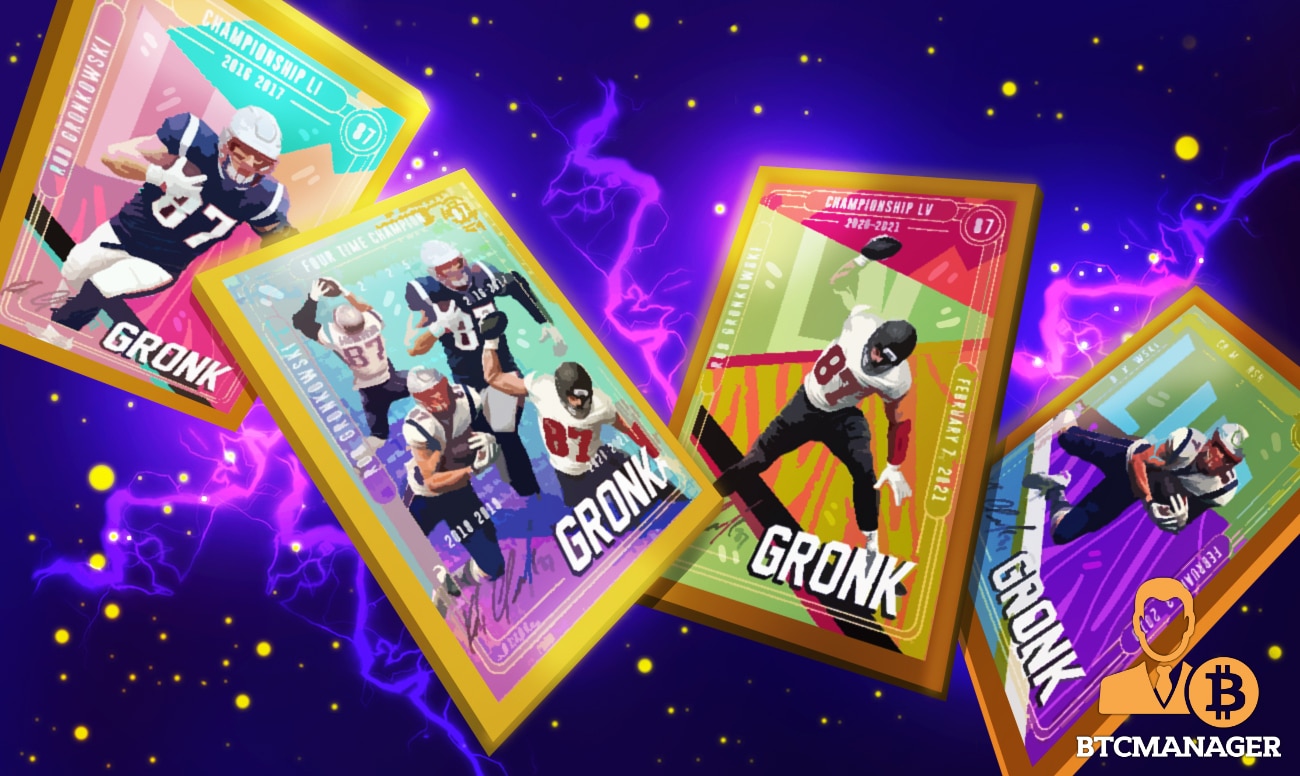 Rob Gronkowski of the Tampa Bay Buccaneers is selling over 300 non-fungible tokens (NFTs) of his best NFL Super Bowl moments, a CNBC report on Mar 9 reveals.
The OpenSea and NFL Partnership
This follows the National Football League's partnership with OpenSea. They will release five digital trading cards featuring Super Bowl moments.
Gronkowski said he heard about NFTs during the 2020 NFL season but had more conviction after Mark Cuban comments. He's now offering his Super Bowl moments up for auction for his digital fans to "get a piece of this action."
Rob is following Jack Dorsey's path, selling some of his memorable moments.
The founder of Twitter converted his first tweet to an NFT and offered it for sale via Valuables—an NFT auctioning platform.
His token received up-to $2.5 million from bidders.
Valuable NFTs should be Like Platinum and Copper
Glenn Hutchins—the co-founder of a $30 billion private equity firm, advises that the correct non-fungible token (NFT) should be like Platinum and copper. These are some of the world's most useful metals with various industrial applications.
In an interview with CNBC's Squawk Box on Mar 9, the co-founder and businessman said there is an apparent shift from physical to digital.
However, amid the NFT boom, collectors, especially those looking to own any digital art or video's digital rights, should focus on collectibles with a wide range of applications.
Unlike ordinary fungible tokens, NFTs are unique, tied directly to the blockchain for provenance, and cannot be exchanged.
Crypto Punks and Sorare Cards Dominate
According to trackers, over $396 million of NFTs have changed hands, with the most popular pieces being CryptoPunks and Sorare.
Over 10.3k CryptoPunks have been sold since inception generating more than $105 million of revenue for minters.
At the same time, Sorare—a fantasy game of soccer where players can trade and hold digital cards of players, is ranked second. The platform has been aggressive, striking partnerships with some of the world's leading football clubs like Paris St Germain, Real Madrid, and AC Milan.
As BTCManager reported, 34 CryptoPunks collectibles recently sold for $1 million. The NFT boom continues to give digital artists latitude, a new way of expression, and financial empowerment.