NFT Show Europe: participants to meet brands and leaders building web3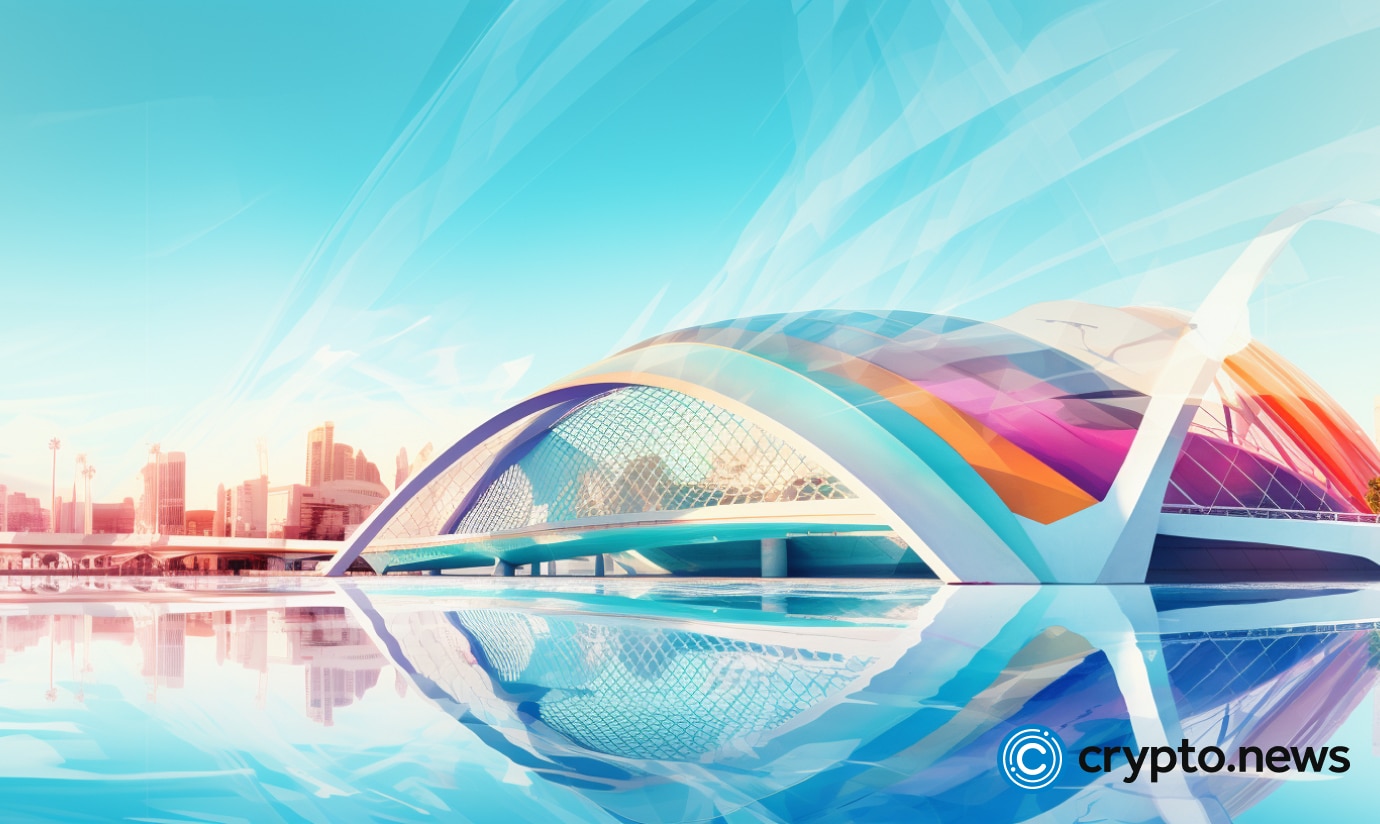 NFT Show Europe 2023 is a convention hosting the major brands and leaders shaping the next phase of web3. The event will be held in Valencia, Spain, at The City of Arts and Sciences from July 14 to 15.
The event will have over 50 notable speakers and 20 well-known artists. Esteemed organizations like Square Enix, Decentraland, UNICEF, Epic Games, MetaversX, Vogue Business, Activision Blizzard, Alpine, Animoca Brands, Orange, Lama Technology, Superchief Gallery NFT, and fxhash will be in attendance.
The two-day event allows attendees to gain knowledge and insights as they engage with industry pioneers. It aims to provide an immersive experience encompassing the latest technological implications, digital art, and custom exhibitions featuring the release of non-fungible token (NFT) projects.
Over 30 speeches and panels will cover a wide range of topics, including:
"Alpine's journey: Driving innovation from Formula 1 to web3," delivered by Guillaume Vergnas, head of web3 and Esports. It will discuss how individuals with a background in Formula 1 have transitioned into the fast-paced and innovative world of web3. It explores their journey and experiences.
"From Virtual Reality to real-world impact: opportunities and challenges of the metaverse for law enforcement & human rights," delivered by Irakli Beridze, the head of the Centre for Artificial Intelligence and Robotics at UNICRI, United Nations​.
Among the green stage sponsored by Decision, the card game that merges NFTs, Battle for Crypto, Staking, Mining, DeFi, and GameFi:
"Creative Synergy: Expanding artistic frontiers," hosted by fxhash, joined by its founder Ciphrd, multidisciplinary digital artist Bilge, generative artist Eliza SJ, world-renowned creative coder and nature gen-artist Zancan, moderated by former Director of Partnerships at ART Aleksandra Art.
"Anthropocentrism, human body in AI," a panel discussion with Danielle King, co-founder of Club NFT and Right Click Save, renowned GAN artist Ganbrood, debuting artist at Christie's Ivona Tau, and moderated by founder of K011/Kate Vass Galerie, Kate Vass herself.
The event will debut multiple exclusive NFT projects and immersive art exhibitions, including a unique philanthropic project with five legendary artists in Helena Sarín, A.L. Crego, James Patterson, Arsiliath, and Zancan. Amid the fires suffered recently in the Valencian forests, art emerges as an invaluable medium to explore the relationship between humanity, technology, and nature.
With more to be had, the first 50 VIP attendees can look forward to acquiring "Erased" by the renowned local generative artist Pablo Alpe.
Positively challenging the price-per-value experience.
NFT Show Europe 2023 wouldn't be complete without all the activities found.
You can start preparing for the following:
Full-on two-day AI Innovation Hackathon sponsored by Decentraland and Metaverse Architects
Artistic workshop "Undoing" by the architect and creative coder with more than 15 years of experience and Artblocks artist, Jacek Markusiewicz. Participants will try and develop their artistic interpretation of the concept of "undoing" something.
Beyond added experiences like meet & greets, open beers by Metabrew, the top web3 beer brand, gastronomic Xperiences for all to connect, and more.
The event will culminate in a Closing Party sponsored by Lama Technology and Alpine NFT. More than just an event, this party aims to serve as a launchpad for new ideas, partnerships, and a vision of a digital future where sports, technology, and digital assets intersect.
Join us this summer at #NFTSE on July 14 to 15 as we collectively build the future and shape the next phase of digitalization.
It's more than an event – the dawn of a new digital era.
More about NFT Show Europe #NFTSE
NFT Show Europe is one of the world's leading events on web3, Blockchain, Metaverse, and Digital Art. An international meeting point for experts to share their insights on the next era of the internet in a futuristic business-art atmosphere.
#NFTSE 2023 Official Trailer: https://youtu.be/Rf9jazG1yE0
Website: https://nftshoweurope.com/
Twitter: @nftshoweurope
Contact
Ibon Escalada
Disclosure: This content is provided by a third party. crypto.news does not endorse any product mentioned on this page. Users must do their own research before taking any actions related to the company.