Nimbus Platform expands to Binance Smart Chain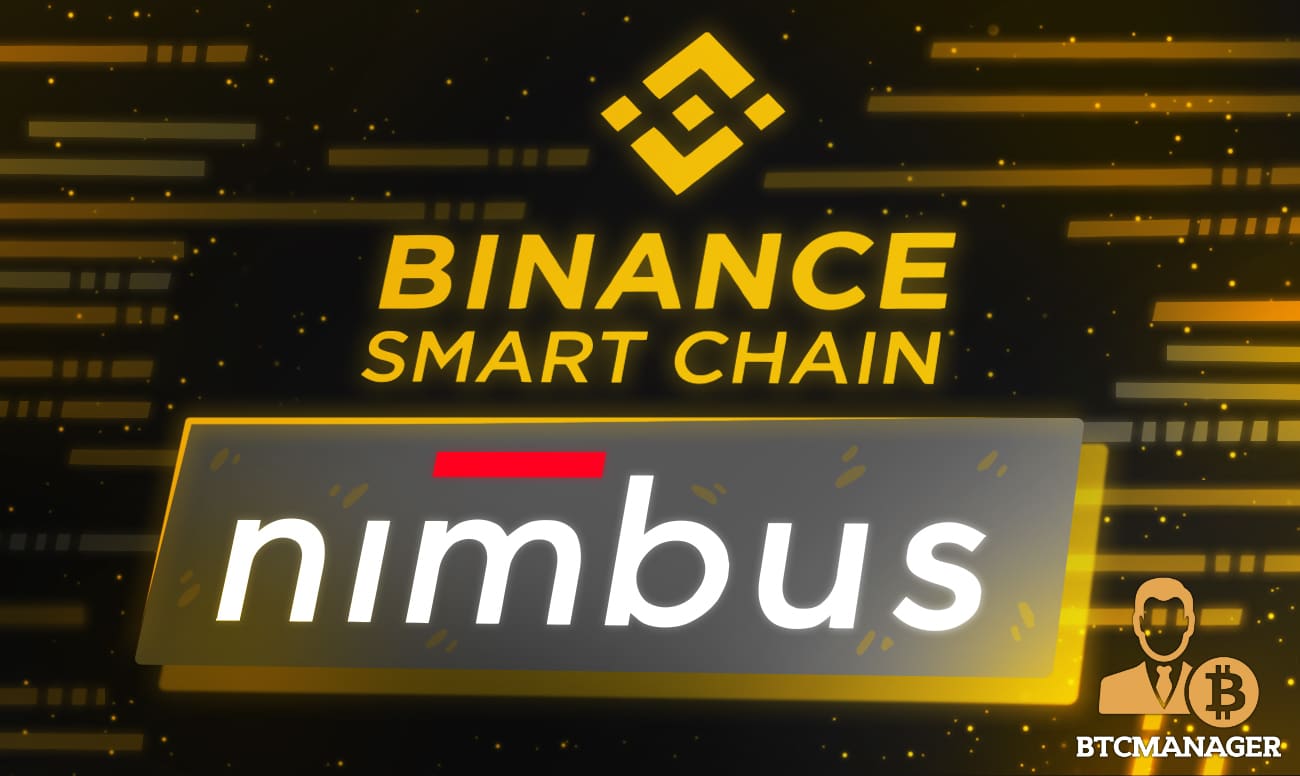 Advancing further its ecosystem with more scalable transactions, not to mention almost 15 times lower gas fees, Nimbus becomes a cross-chain solution. Now, users will be able to use the Nimbus bridge to realize cross-chain interoperability between the Ethereum and Binance Smart Chain networks. The official deployment and the token launch of BEP-20 standard GNBU and NBU took place on June 10th.
Nimbus's community surpasses 50,000 users and the Platform itself is featured in all top crypto platforms. This suggests that the platform's expansion is highly demanded. Additionally, BSC integration will allow Nimbus to expand to the Asian region, especially China. Potentially, it could make the Binance listing of NBU tokens easier.
Most importantly, increased transaction fees will no longer bother Nimbus users and liquidity providers. In other words, transition to the BSC will solve issues of congestion and High Fees on Ethereum.
It will also allow their users to benefit from the growth of the simultaneous launch of new Nimbus native tokens of BEP-20 standard. In previous Nimbus token launches, holders have seen a 3X growth within the first days, so there is certainly something to be excited about.
About Nimbus Platform
Nimbus is an automated DeFi platform that offers 16 earning strategies for users based on IPO participation, Lending, Crypto-Trading, Startup financing, and more. Users need to choose one of the revenue-generating pools and provide their liquidity in return for an APY of up to 100%. Mechanics such as liquidity pools are in place to minimize risks for users and enhance profits even for users with small sums – for example, in Nimbus's IPO Hub dApp. With 50,000 active users, Nimbus's rapid growth results in much attention from media and users with increased rewards within different regions of the World.
For details on the BSC integration: https://nimbusplatform.medium.com/tired-of-high-gas-fees-nimbus-expansion-to-binance-smart-chain-will-resolve-that-7ebaada9cc75
To learn more about Nimbus, visit their website or follow them on Telegram, YouTube, Twitter, and Medium.